The Harrod Modern Pergola with Awning is an elegant, beautifully engineered structure that will add a practical and stylish outdoor living area to your home.
Designed to bring interest and form to a terrace, patio or deck as well as to provide shade, shelter and the opportunity to enhance with climbing plants.
The high quality framework is made using extruded aluminium section 63.5mm x 63.5mm with 3.25mm wall thickness. The framework is high temperature powder coated in anthracite grey for a long lasting weatherproof finish and comes with a 15 year structural guarantee.
The framework bolts securely together with discreet stainless steel fixings, all corners are crisply defined, joints are neat and uniform. The Modern Pergola is supplied with footplates which can be fitted above ground for patio or decking or can be bolted to a concrete pad foundation for below ground fixing - floor fixing bolts available separately.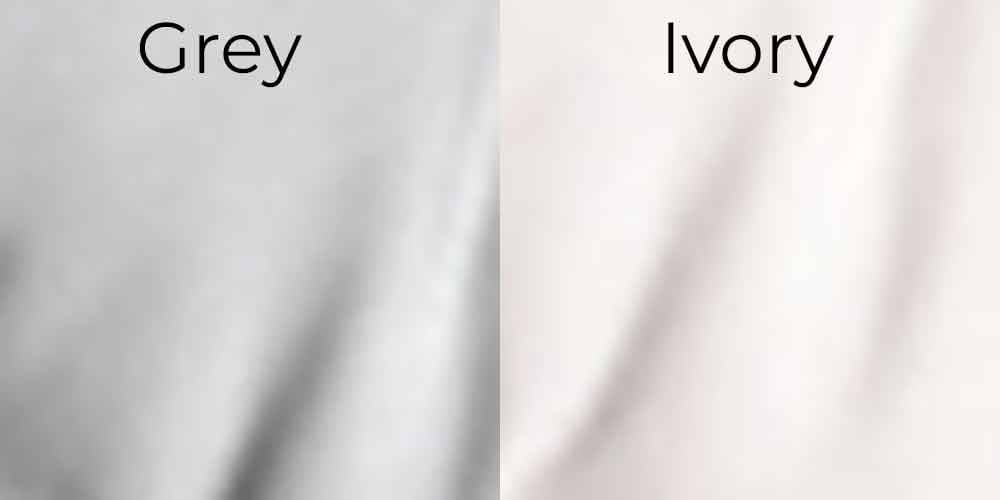 Retractable Awning - The pergola is supplied with a rectractable awning made from high grade marine canvas in a pale grey or ivory colour. The awning is suspended from 3mm diameter stainless steel cables which allow it to be retracted and opened in seconds with the supplied pole to provide shade from the sun or rain showers. The awnings are supplied with 2 retaining straps to secure the awning in place when not in use. 20cm Wire Rope Cutters are included in the kit. The awning has integral aluminium battens and is attached to the support wires by stainless steel carabiners that can be easily removed for storage.
The Modern Pergola with awning is available in 4 size options - 3m x 3m, 3m x 6m, 3m x 9m and 3m x 4m all standing 2.4m high. Each 3m x 3m and 3m x 4m unit is supplied with an awning. For the larger sizes the pergola is supplied with one 3m x 3m kit and then either 1 extension kit for the 6m long pergola or 2 extension kits for the 9m pergola, this gives the 6m pergola 3 uprights along the length and the 9m has 4 uprights along the length.
Please note: All sizes are from the centre to centre of each upright on all pergolas. Footplates measure 15cm x 15cm, please consider external dimensions when building patios/bases for Harrod Products. Please contact us if you need more detailed sizing information.
On the 3m x 3m option only you can also include 1 or 2 Laser Cut Screens in a choice of 3 designs. For Laser Cut Panels on the larger 3m x 6m and 3m x 9m Pergolas or any different pergola configurations please contact our bespoke Made To Measure team on 0333 400 1444 or complete our simple Online Quotation Form.
Laser Cut Screen Panels - Decorative 3mm thick aluminium screens available in 3 designs, Brunel, Moroccan and Leaf as shown below. 1 or 2 matching panels can be added to the 3m x 3m pergola in the corners of the structure. Each panel measures 2.4m H x 1m W including both posts.

The Harrod Modern Pergola with Awning will make a real statement in the garden, creating a stylish outside area ideal for al fresco dining.
Harrod Modern Pergolas - Exclusively Designed & Made by us in the UK
15 Year Structural Guarantee
High Quality Durable Framework
Strong 63.5mm square aluminium box section / 3.25mm thick walls
High temperature powder coated anthracite grey
Discreet stainless steel fixings
Supplied with retractable awning available in pale grey or ivory
Awning made from marine grade canvas
2 retaining straps to secure awning in place
4 sizes - 3m x 3m, 3m x 6m, 3m x 9m and 3m x 4m
3m x 3m and 3m x 4m are supplied as single units
3m x 6m is supplied as one single 3m x 3m unit and a 3m x 3m extension
3m x 9m is supplied as one single 3m x 3m unit and two 3m x 3m extensions
Laser cut panels can be supplied with 3m x 3m pergola either singly or in pairs
For panels on larger pergolas contact our bespoke team on 0333 400 144 or madetomeasure@harrod.uk.com
Laser cut screen panels available in 3 designs - Brunel, Moroccan and Leaf
Supplied with footplates - each footplate measures 15cm x 15cm
Floor fixing bolts available separately
Self Assembly required - Full assembly and installation instructions provided
We do not provide an installation service
Modern Pergola with Wire Grid Roof also available
For more examples and information on how the Modern Pergola can be customised please see the 'More info' tab.
Please note: Bespoke Pergolas can be designed with spans up to 5m - either complete our simple online Quotation Form email us at madetomeasure@harrod.uk.com or call 0333 400 1444 for a quote.
There are many ways that the Harrod Modern Pergola can be customised - there are some examples shown in the main images above and more examples below to give you some inspiration!
For more information on a bespoke design and to get a quote please contact our Bespoke Made to Measure team:-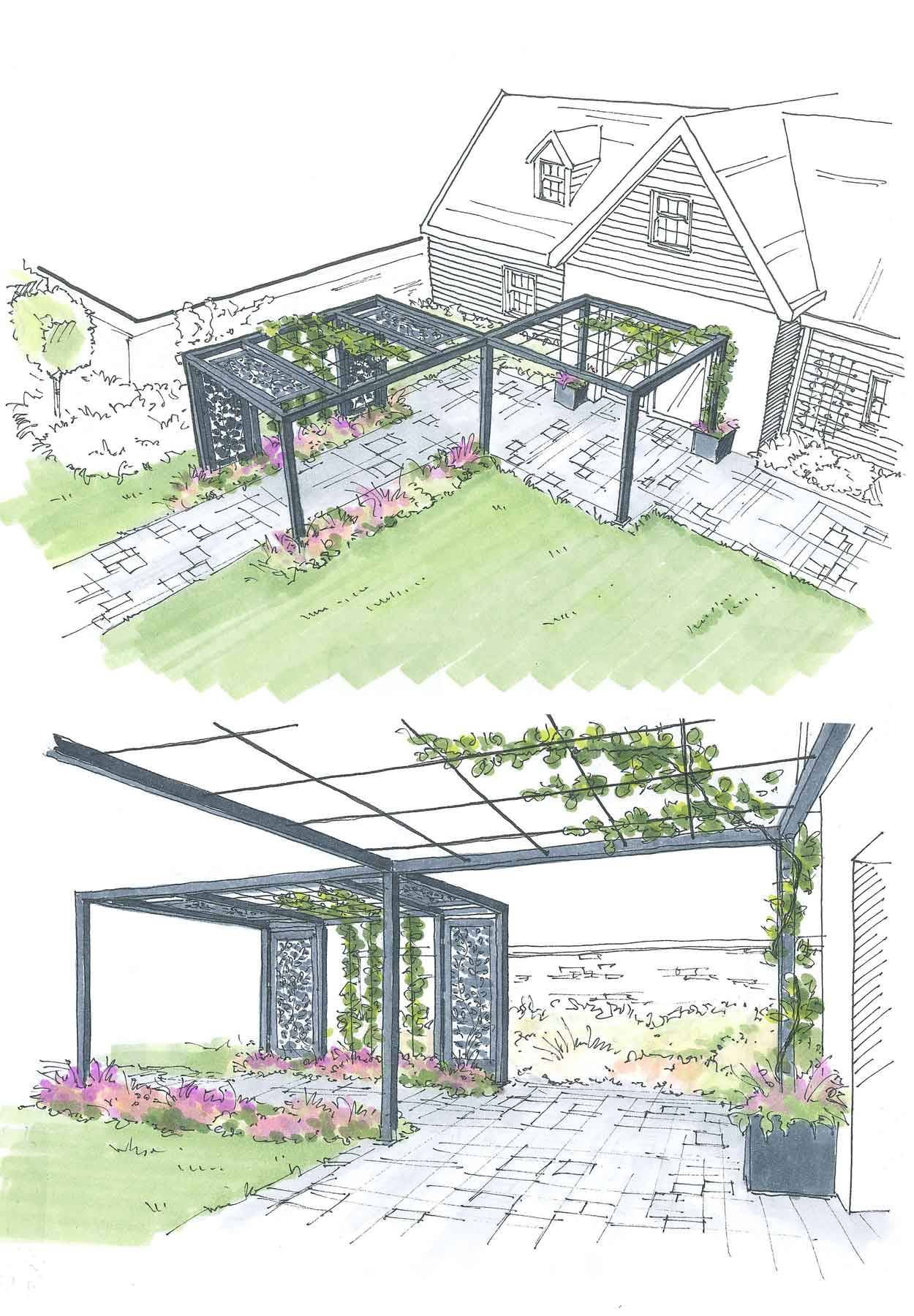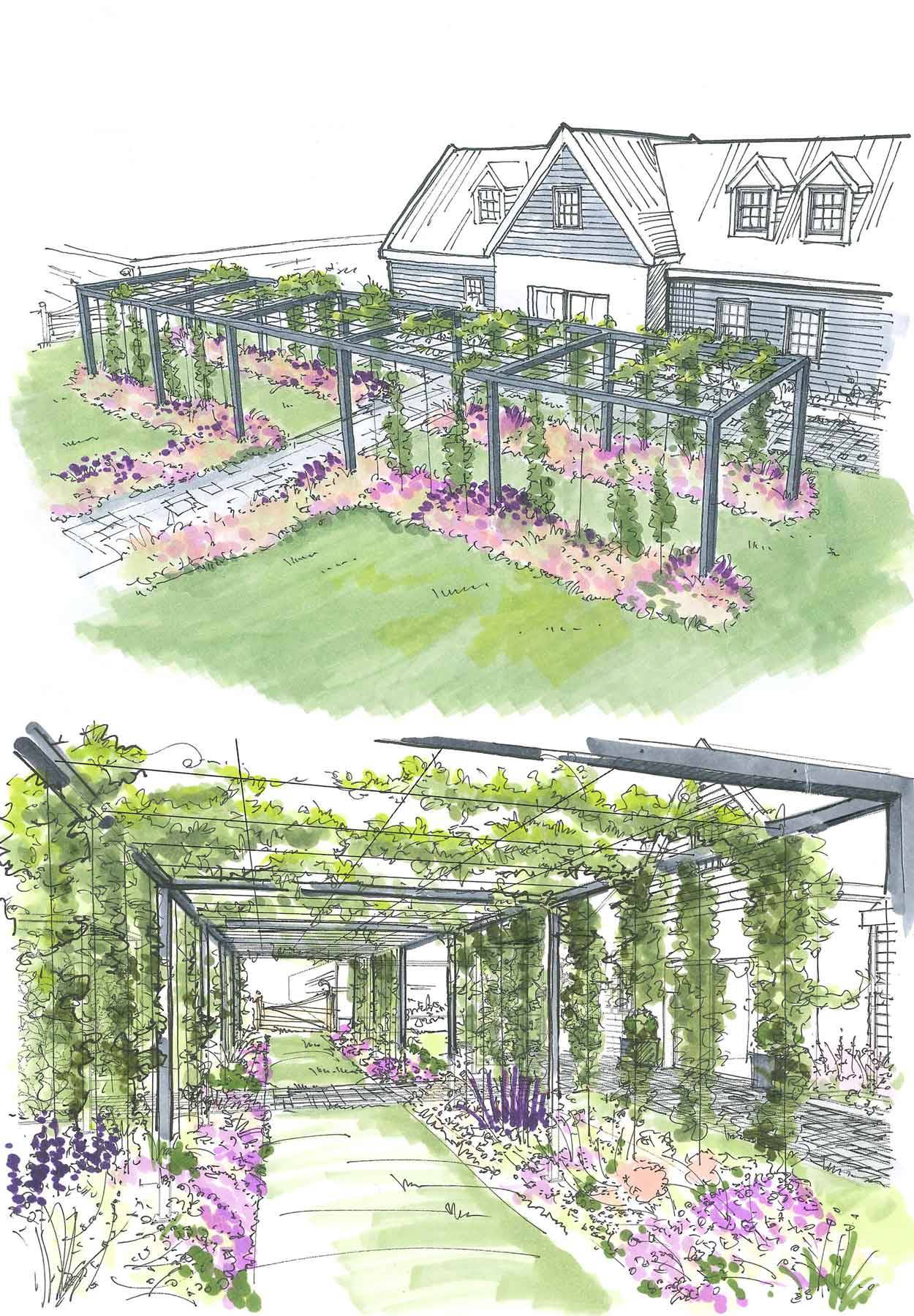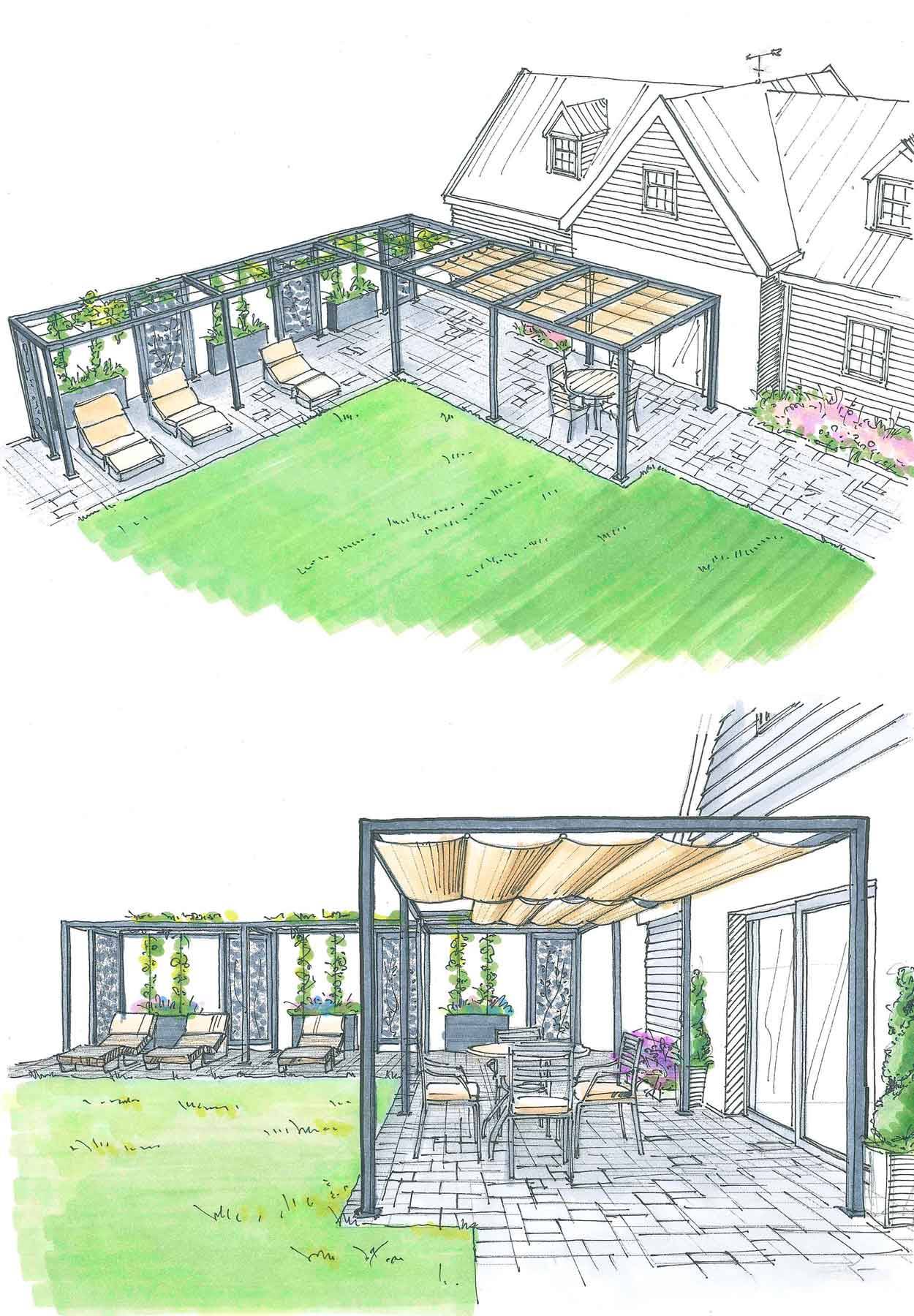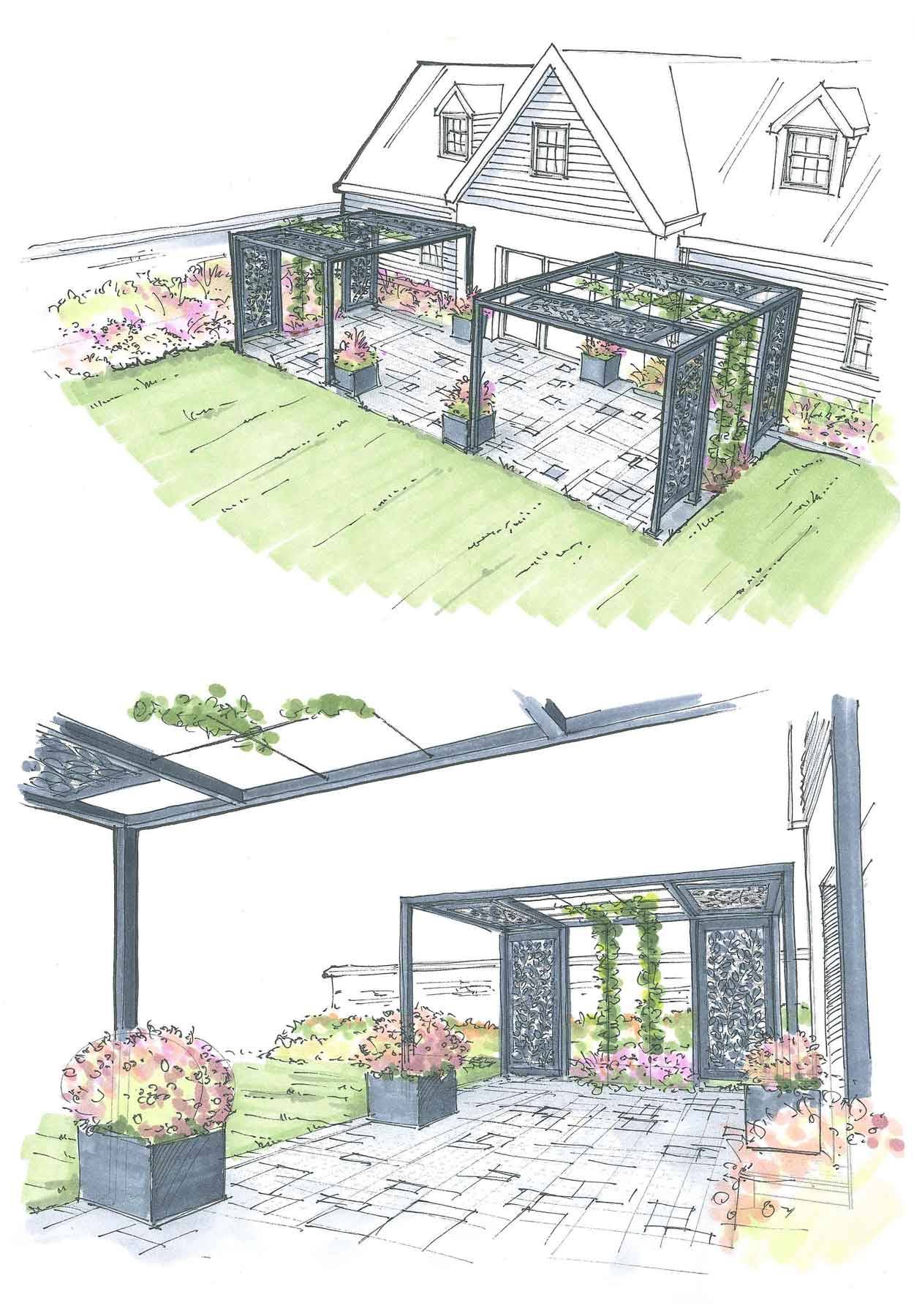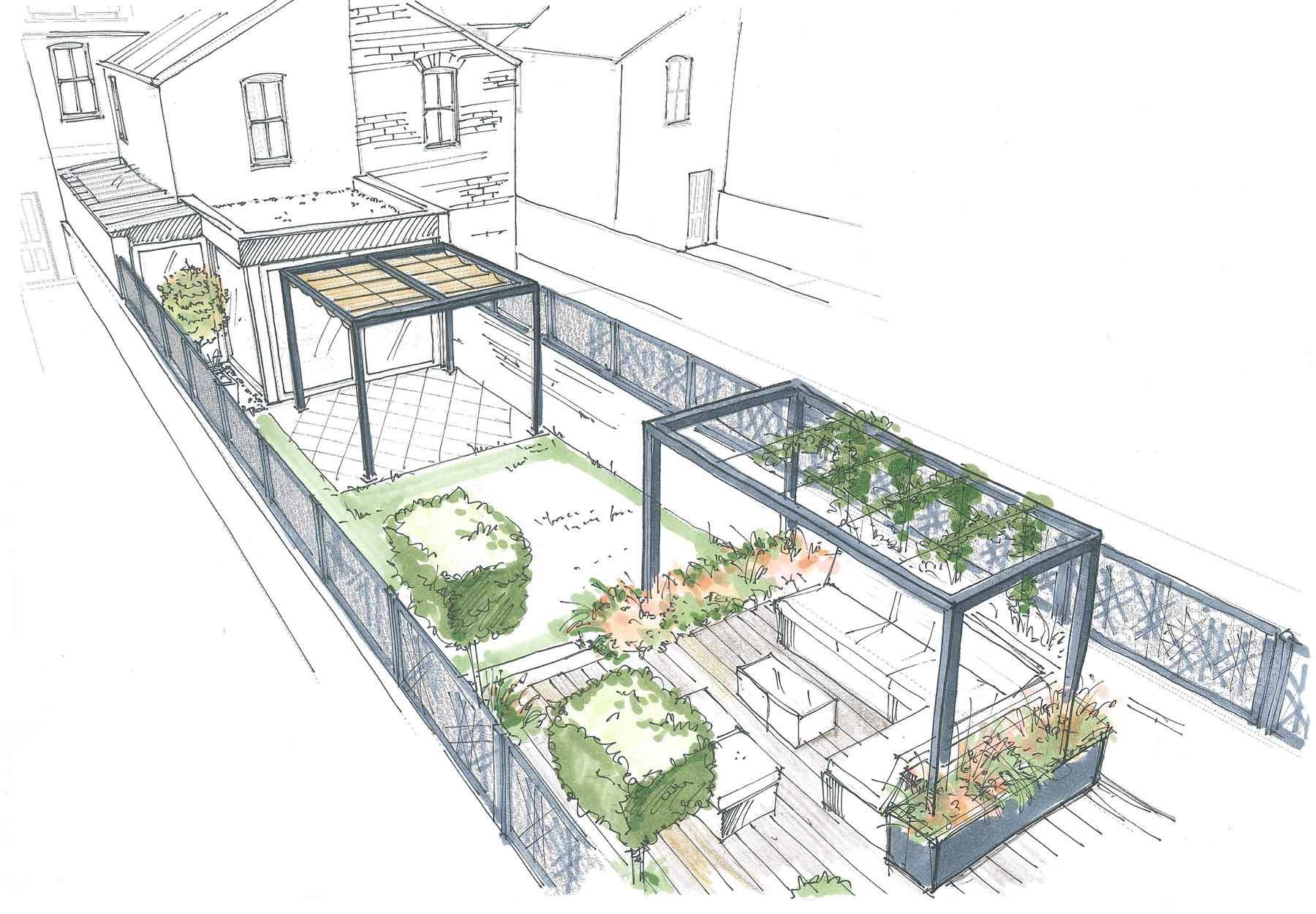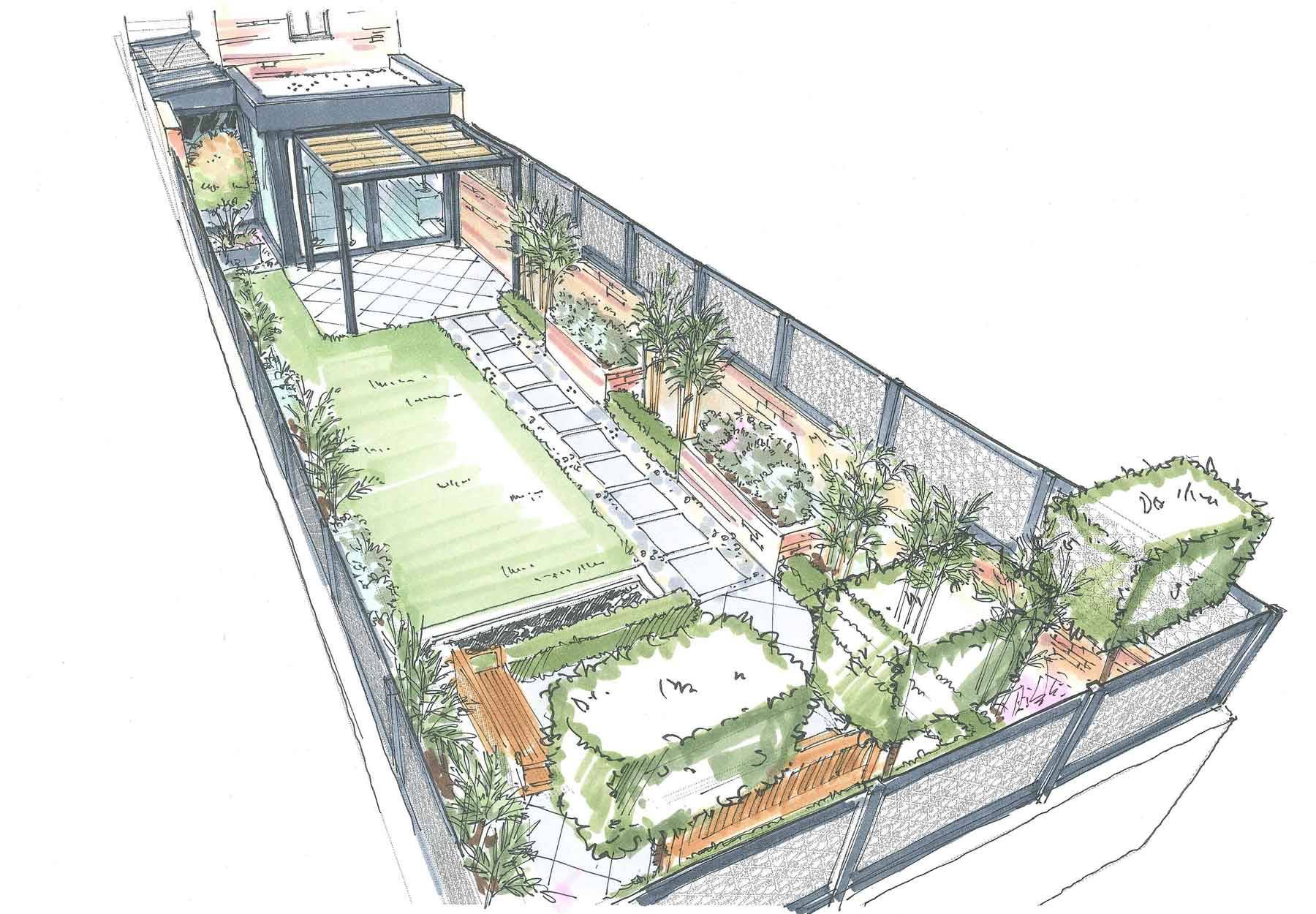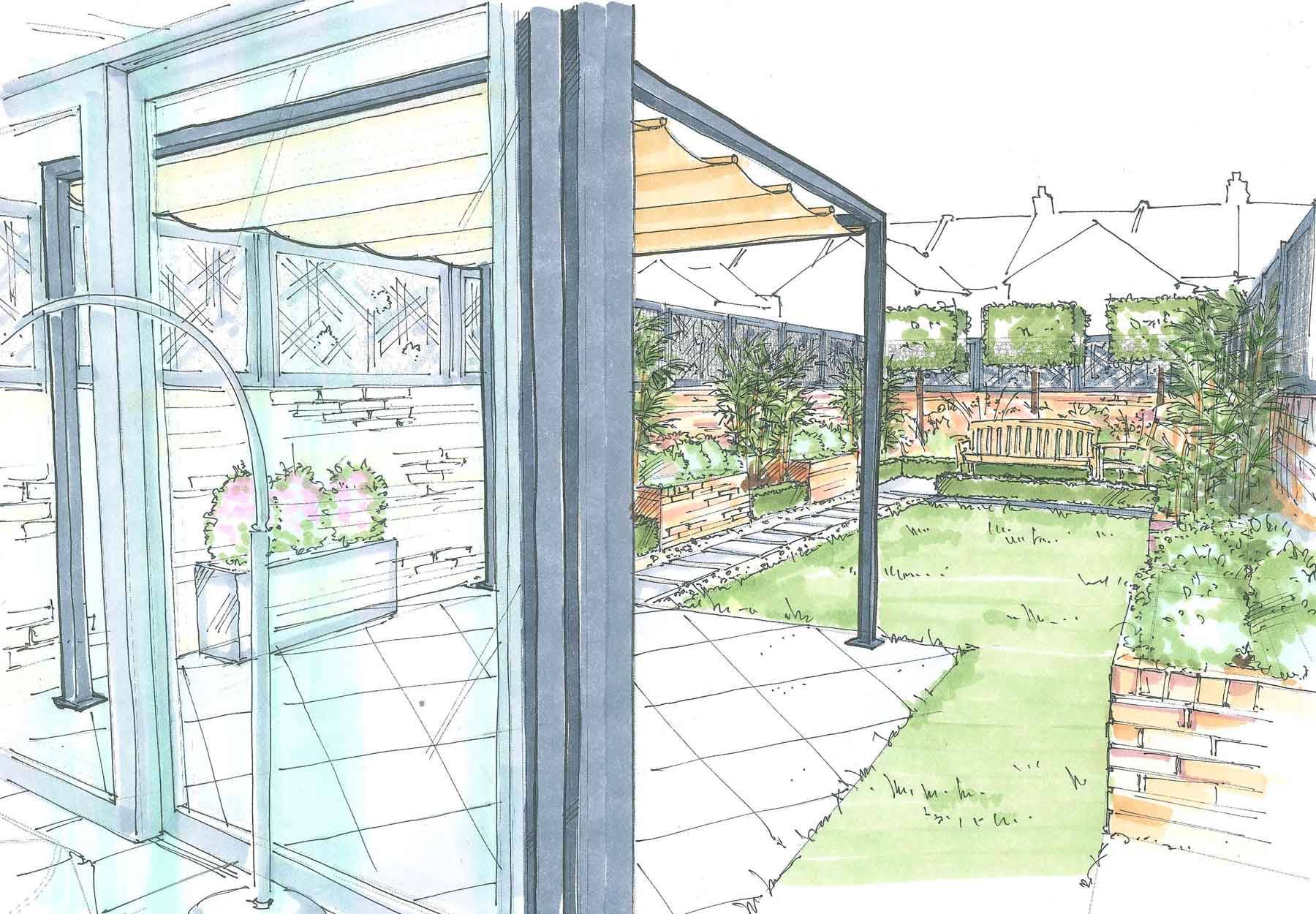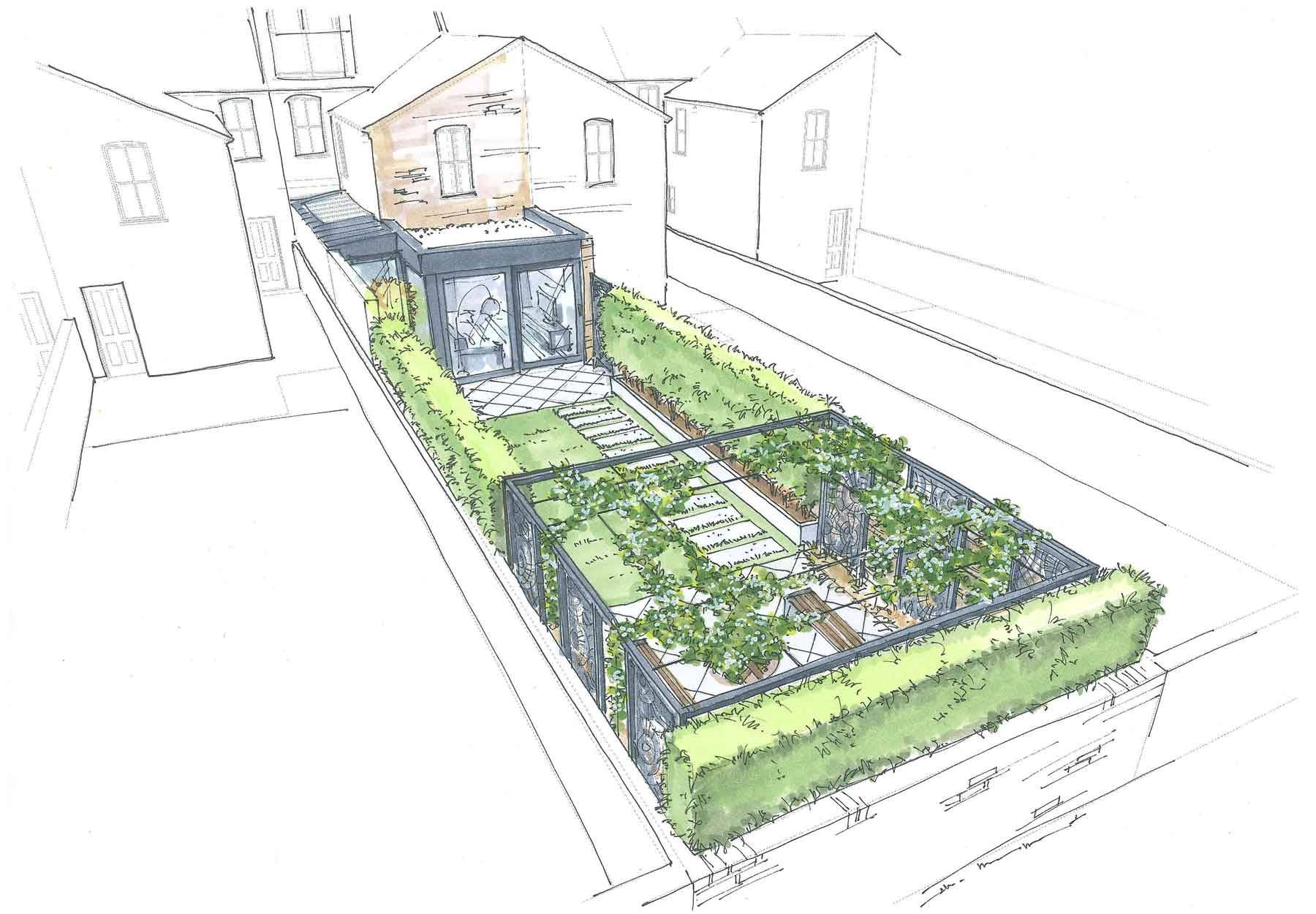 What The Press Say
---
Garden Design Journal
September 2019
Objects - Go undercoer with the latest contemporary pergola structures
Harrod Horticulturals new collection of pergolas includes Modern and Contemporary versions with a choice of awning or wire-grid roof. The Modern Pergola featured is available with a retractable awning made of high-grade marine canvas.
---