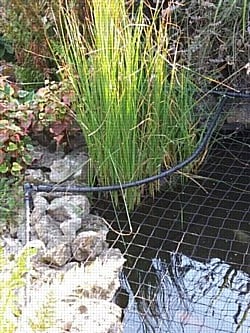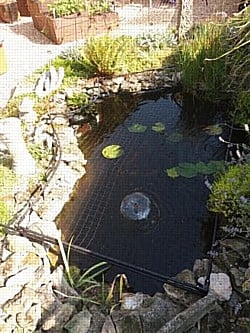 My husband and I have used black aluminium poles and slot and lock fittings to make a bespoke raised curved pond cover to protect from herons. We would love these photos to be on the website to show the versatility of the fittings.
Our pond has a lot of visiting wildlife (small birds, nesting blackbirds, hedgehogs, frogs and foxes) and has different types of pond plants as well as a filter pump.
The fittings allowed us to curve the cover around the planting, leave access for wildlife to drink from the pond but stop the heron from wading.
We can also pull the net back to remove the pump for cleaning. We found the fixings easy to use and to be of excellent quality and wonder could the photos be used at all?
Many thanks.
Karen Barrett.