Considered the least favourite gardening month by many, January was a month of two halves. It started cold and frosty with regular wintry showers and developed into far milder conditions with regular bursts of winter sun. A welcome break from the constant rain showers we were dealt in December.
Unfortunately, January didn't signal the end of the autumn leaves carnage we've been experiencing. The volume has certainly reduced, but we spent much of the month with a spring tine rake in hand. We've been collecting all of our leaves in a wire compost bin, where it will eventually breakdown into a nutrient rich leafmould. Once ready (it can take a while), we'll use it to fertilise the garden, vegetable beds and fruit bushes.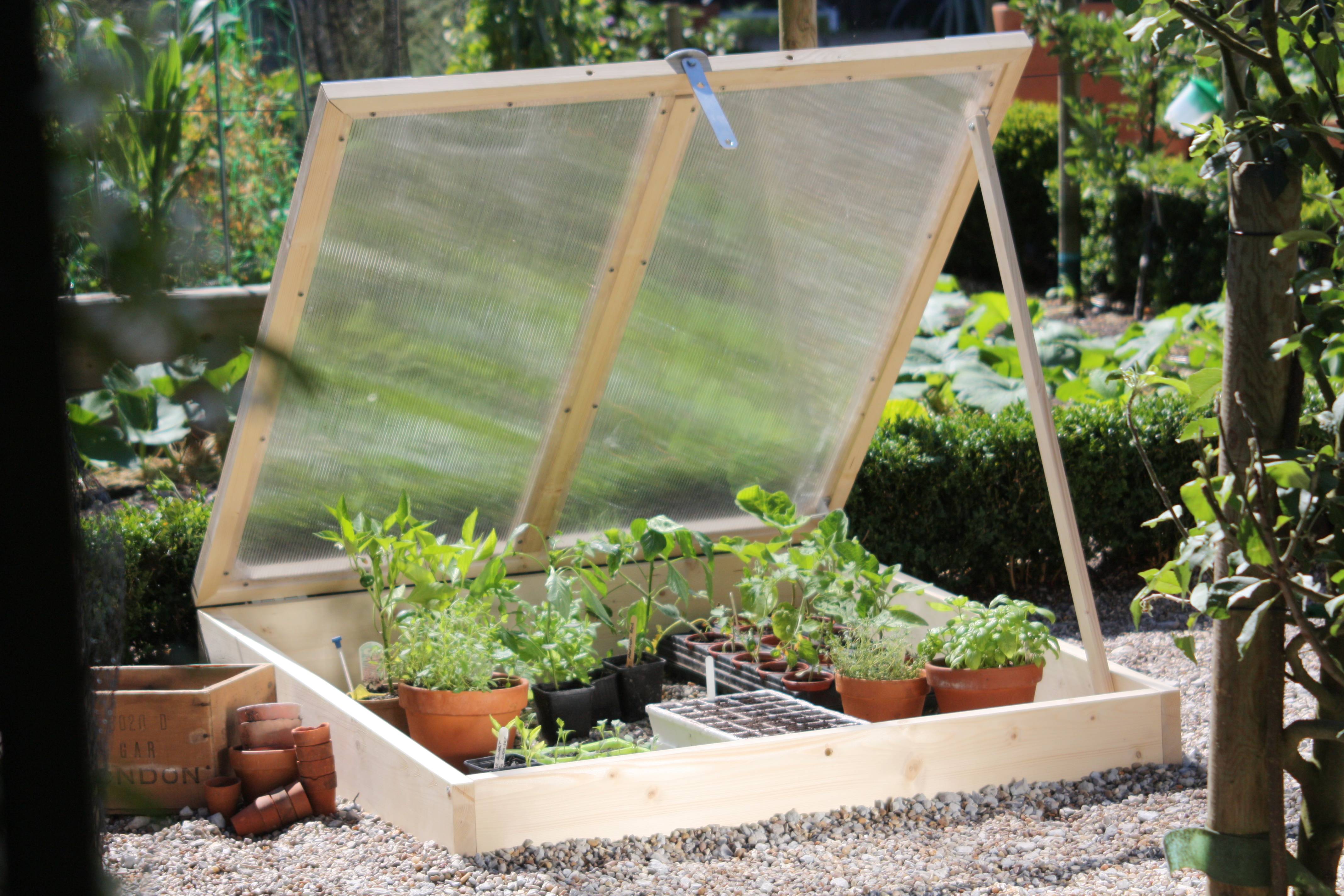 We started the month by sowing a plethora of delicious veggies in the greenhouse; from Cucumber Passandra and Carrot Nantes to Aubergine Black Beauty and Chilli Pepper de la Bresses. These will all be placed in heated propagators until they reach a healthy size. Depending on weather conditions, they will then either remain in the greenhouse or get transferred to the cold frame.
Tidying and pruning was a clear theme for most of January in the Kitchen Garden. First on the list was the hydrangeas. We cut back one or two of the oldest stems at the base to encourage new growth and removed the stems with dead blooms back to the first strong, healthy pair of buds. Once finished, we sprinkled the base with a general fertiliser.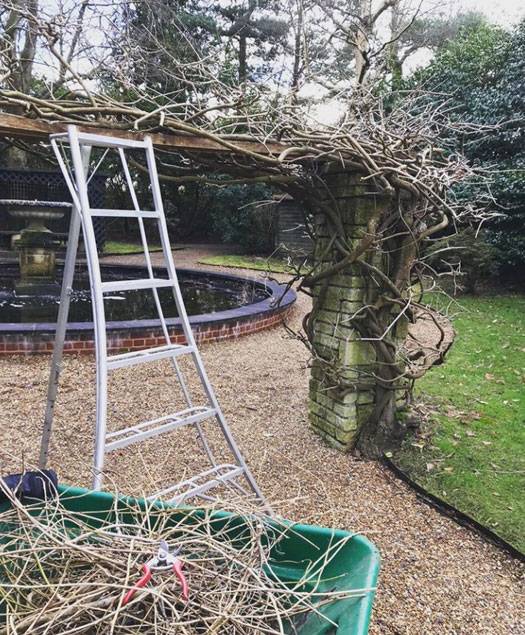 Elsewhere, the wisteria has had its winter tidy. Last years growth has been taken back to 2/3 buds. It is now looking beautiful and ready for spring to arrive. To ensure your wisteria is a bounteous bloomer regular pruning is a must. Last year's autumn raspberry stalks have also been cut out to allow for new growth this year and we've started the yearly prune of the holly oak trees by cutting back to a tidy shape.
Outside the Kitchen Garden, the milder weather provided the perfect opportunity to give the wildflower garden a serious clean-up. We dedicated some time to the area and removed all of the dead plants and weeds, raking the plant debris as we went. This should be enough to keep everything growing well and looking its very best. Bees, butterflies, amphibians as well as other wildlife enjoy habituating in wildflower gardens, so we had to be extra careful not to disturb any homes.
We are crossing our fingers that the wonderful weather progresses into February. In the meantime, here's some of the jobs we have planned for February in Stephanie's Kitchen Garden:
Roses will be ready for their winter prune, followed by their first feed of the year
Continue sowing seeds in the greenhouse: purple sprouting broccoli and cabbages can be sown then started in a heated propagator
Final winter wash for fruit trees and bushes
Apply glue bands or grease to fruit trees
Prune winter flowering shrubs that have finished flowering
Cut back deciduous grasses left uncut over winter
Stay safe and happy gardening!