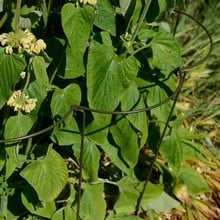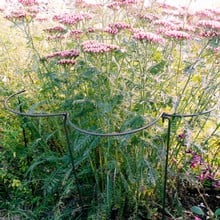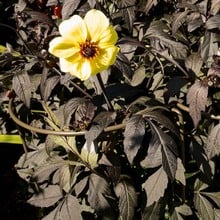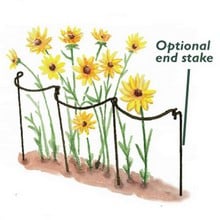 Harrod Curved Arm Link Stakes Green
£4.95 P&P
Our New Harrod Curved Arm link-stakes plant supports are made from dark olive green, powder coated galvanised 6mm thick steel wire that will merge seemlessly into the background.
Read More
5 Year
Structural
Guarantee
Exclusive Designed &
Made by us in the UK
3 Working
day despatch
Our New Harrod Curved Arm link-stakes plant supports are made from dark olive green, powder coated galvanised 6mm thick steel wire that will merge seemlessly into the background.
Perfect for Campanula, Achillea 'Cloth of Gold', Lynchis coronaria, Perovskia 'Blue Spire', Physalis franchetii.
Harrod Curved Arm Link Stakes Plant Supports can be placed in the border before or after plants have grown and easily adjusted at any time during the growing season to offer discreet support to all types of ornamental plants, flowers and vegetables. You can also link them together in a circle around a plant to keep it from falling over or to support its blooms.
Link-Stakes should push easily into cultivated soil but if you've stony or compacted soil, try our Link Stakes Hole Former - a 52cm long, 8mm diameter steel rod which pushes aside stones with ease!
These New Curved Arm link-stakes are made from dark olive green powder coated 6mm thick steel wire
Strong and sturdy, the dark olive green colour helps them to virtually disappear when in place
Many plants are vulnerable to damage from wind and rain unless properly staked
Simply link together to ring fence floppy plants or to create a circle around a plant
Will last for decades and are virtually invisible
Aim to stake your plant about half way up its full height and allow a few inches in the ground
The most effective versatile and discreet way to support plants throughout the garden border
Available in 6 sizes and supplied in packs of 6
Harrod End Stakes also available (70cm H and 100cm H) supplied as singles - Use 70cm stake for 60cm and 75cm stakes and 100cm end stake for 100cm stakes.
5 year guarantee
Perfect for Campanula, Achillea 'Cloth of Gold', Lynchis coronaria, Perovskia 'Blue Spire', Physalis franchetii.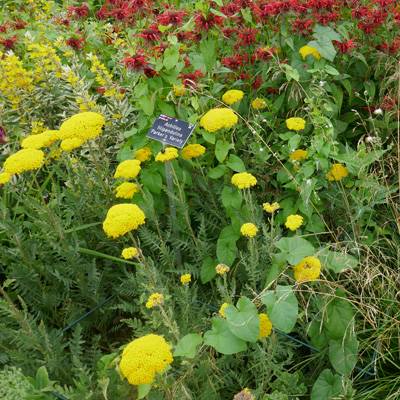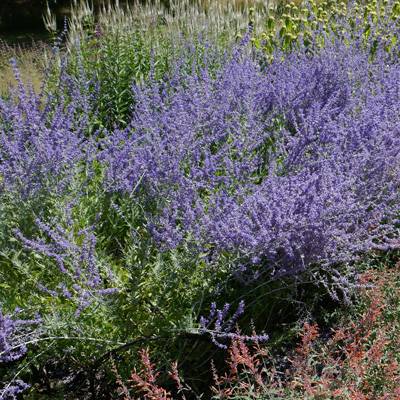 Achillea and Perovskia examples to show how they require support when growing.
18th October 2017
The curved plant stakes were much sturdier than others I have used, and look much more natural than straight ones. My borders are also much neater! Delivery was prompt.
6th September 2017
Probably the best link stakes I have ever bought from Harrods. Really Sturdy and good colour. Haven't had them long enough to rate performance - let's see how they are this time next year!!!