The Harrod Link Stake plant supports are made from thick galvanised steel wire (up to 6mm thick), powder coated Dark Olive Green to merge seamlessly into the background. Link-Stakes can be placed in the border before or after plants have grown and easily adjusted at any time during the growing season.
Harrod Link Stakes Plant Supports can be placed in the border before or after plants have grown and can be easily adjusted at any time during the growing season and offer discreet support to all types of ornamental plants, flowers and vegetables.
Link-Stakes Plant Supports should push easily into cultivated soil but if you've stony or compacted soil, try our Link Stakes Hole Former - a 52cm long, 8mm diameter steel rod which pushes aside stones with ease!
Our New link-stakes are made from thick, galvanised steel wire up to 6mm thick
Powder coated dark olive green
All stake sizes are made from 6mm thick steel wire except 30cm and 45cm heights which are 4mm thick
Harrod Link Stake Plant Supports are available in seven sizes from 30cm to 100cm and supplied in packs of 6
Strong and sturdy, the dark olive green colour helps them to virtually disappear when in place
Many plants are vulnerable to damage from wind and rain unless properly staked
Simply link together to ring fence floppy plants
Will last for decades and are virtually invisible
Aim to stake your plant about half way up its full height and allow a few inches in the ground
The most effective, versatile and discreet way to support plants throughout the garden border
5 year guarantee
Perfect for Campanula, Achillea 'Cloth of Gold', Lynchis coronaria, Perovskia 'Blue Spire', Physalis franchetii.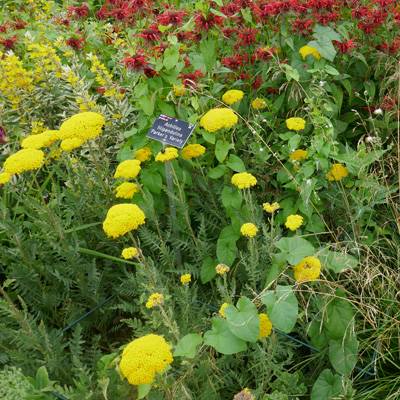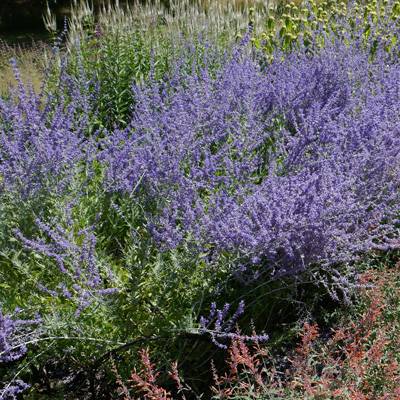 Achillea and Perovskia examples to show how they require support when growing.
31st August 2022
I've been using link stakes for the last 20 years and they work well but I needed some more so I ordered these. They are even better than my original ones. Thicker and stronger and so less prone to bending, and with what looks like an epoxy coating rather than the plastic of the old ones which creeps up the stake as it is repeatedly inserted into the ground. I will be buying more of them!
26th May 2022
Robust and well finished, they do the job in windy Mays like 2022. Also merge into the background very nicely.
8th June 2021
I ordered Link stakes from Harrod years ago and have used them annually. Having increased my peony collection over the last couple of years, I thought this year I would add to my Link Stake collection too and placed an order. They are really easy to use. We have clay soil so I try to put my stakes in when it is damp. These went in without the need for the accessory which I had ordered. They are robust enough to apply reasonable force when pushing them into the ground with no fear of them bending. The green colour is unobtrusive against the foliage. If you don't have masses of time on your hands to weave beautiful hazel supports for your border perennials then do give these a go, you will not be disappointed.