Lychnis coronaria
£9.95 P&P
Lychnis coronaria, also known as Rose campion, is a delightful herbaceous plant adding a bright splash of wine-red flowers to garden beds and borders.
Read More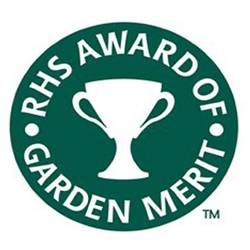 Lychnis coronaria, also known as Rose campion, is a delightful herbaceous plant adding a bright splash of wine-red flowers to garden beds and borders.
The plants are very hardy being able to withstand temperatures as low as -20°C (-4°F). This plant is a biennial or short lived perennial which has oval to lance-shaped silvery-grey leaves. Basal leaves grow to 18cm (7in) long, stem leaves to 10cm (4in). The flowers are produced in a few-flowered terminal clusters about 3cm (1¼in) across and open singly but in long succession.
Buy single plant or SAVE with packs of 3 plants!
Lychnis coronaria - very hardy, herbaceous biennial or short-lived perennial
Also known as Catchfly, Dusty miller & Rose campion
RHS Award of Garden Merit
Pretty purple-red or wine-red flowers thoughout July & August
Wildlife plant with nectar and pollen for insects
Self seeds freely
Originates from southeastern Europe
Keep an eye out for slugs
Very hardy -20°C (-4°F)
Height - 80cm (32in) Spread - 45cm (18in)
Prefers partial shade in a fertile well drained soil
Supplied in 1.5-2 Litre pots
Please allow up to 14 days for delivery