Garden Arches have long been popular in garden designs as they are perfect for segmenting the garden or framing an entrance, structure or plant. Draped in fragrant climbers, a garden arch can create a stunning focal point in any garden.
With the plethora of arches available in garden centres and online, it can be difficult to decide which would be most suitable for your garden and one of the difficult choices is which material to choose for your Garden Arch - Metal or Wood?
Aesthetics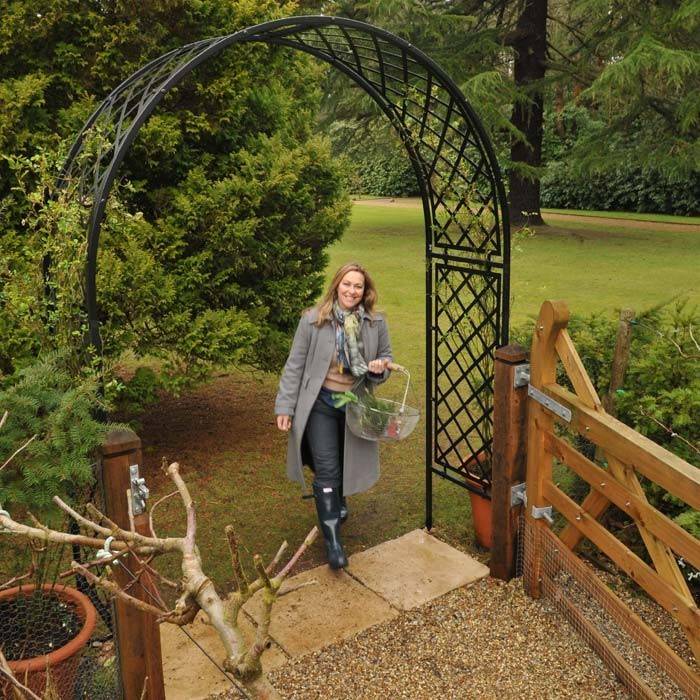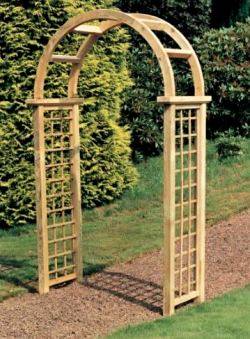 Metal and Wooden Arches will look great in most types of garden as the style of the arch itself will often dictate the garden style.
Generally metal arches have a slightly more contemporary feel with wooden arches having a more rustic appeal, but metal arches come in such a variety of styles and sizes that there is bound to be a style suitable for any garden scheme.



Material Properties & Lifespan
Metal Arches
There are many styles of metal garden arches on the market made from many different metals of varying thickness and qualities. Obviously the choice often comes down to budget, but the old adage 'you get what you pay for' rings true with metal garden arches. There are very cheap arches on the market that are made of thin wire that would be lucky to withstand a season, let alone support a climbing plant in full bloom right up to strong, galvanised steel arches which will be around for decades.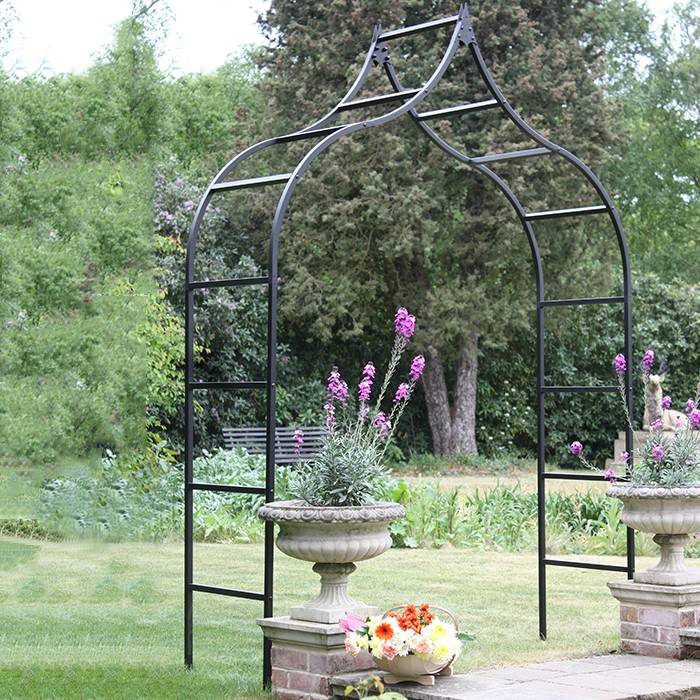 Terms to look out for with Metal Arches:-
Galvanised Steel - the steel is treated for resistance to rusting and therefore will give longer life
Aluminium - although much lighter (so only look for thick box section) aluminium will not corrode again giving longer life
Solid Steel Rod - many arches will be made from hollow steel tubes which will not have the strength of solid steel rod
Powder Coated - metal which has been powder coated will offer greater weather protection and therefore longevity
Metal Garden Arches can be very strong and if they have the features above will have a long lifespan and will be relatively maintenance free - maybe just an annual wipe over!
Wooden Arches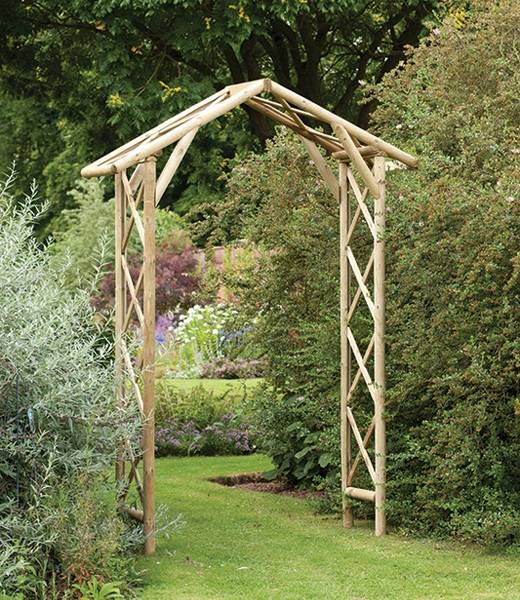 As with the metal arches there are many different styles on the market made from many different types of wood, all of which will have their own properties determining their robustness and longevity. Be wary of cheap wooden arches on the market that can be very flimsy and made of softwood that will rot quickly and offer little support for climbers.
Although wooden arches can be very attractive unless they are a resistant hardwood or very thick, then they can decay pretty quickly in the UK climate as wet wood attracts mould causing the wood to rot. Wooden arches often require regular treatment, staining to protect them from the weather which can prove difficult when draped in plants.
Terms to look out for with Wooden Arches:-
Hardwood - hardwood arches are more resistant to decay, will require less treatment and have a naturally longer life
FSC / CSA / PEFC - these terms on a wood product guarantees that they have been made using wood whcih has been harvested in a sustainable, responsible and renewable manner.
Pressure Treated - look for wood that has been pressure treated to preserve the wood and try to use a treatment that uses a non-toxic preserve.
Compared to metal arches, wooden arches in general will be more prone to attack from the weather especially if installing in the ground where moisture can rot the legs of the arch reducing their strength. Wooden arches will often require regular treatment which can be difficult when covered in fully grown plants.
INSTALLATION
Both Metal and Wooden Garden Arches are most secure when inserted into the ground and concreted into place if possible. Arches are generally supplied flat packed for home assembly - pretty awkward to deliver a ready assembled arch without incurring massive delivery charges!
A high quality metal arch should be easy to assemble using strong connectors that hold the frame securely in place. Solid metal arches can be heavy, but are usually supplied in manageable lengths.
Wooden arches are also usually quite easy to assemble, but make sure the arch is predrilled to make fixing togther as easy as possible. Larger thicknesses of timber can be quite heavy and bulky to manouevre into position.
SUMMARY
When buying a garden arch, it is always worth paying a bit more for a higher quality arch which will have a longer life. Much of the choice comes down to the look you are trying to achieve with your garden scheme, but overall metal garden arches seem to have better longevity and require less maintenance than their wooden counterparts.
Browse these Metal Garden Arches for some inspiration for your next garden project.