Well the pests in the kitchen garden have really declared war on the vegetables over the last week. We left the calabrese broccoli looking healthy on Friday and when we returned on Monday, to our horror, they have well and truly been snacked on, one had completely gone. So, we have been busy on our hands and knees, trying to find evidence of the culprit but there was no sign of caterpillars and no birds in the cage so we are none the wiser and have spent the week scratching our heads.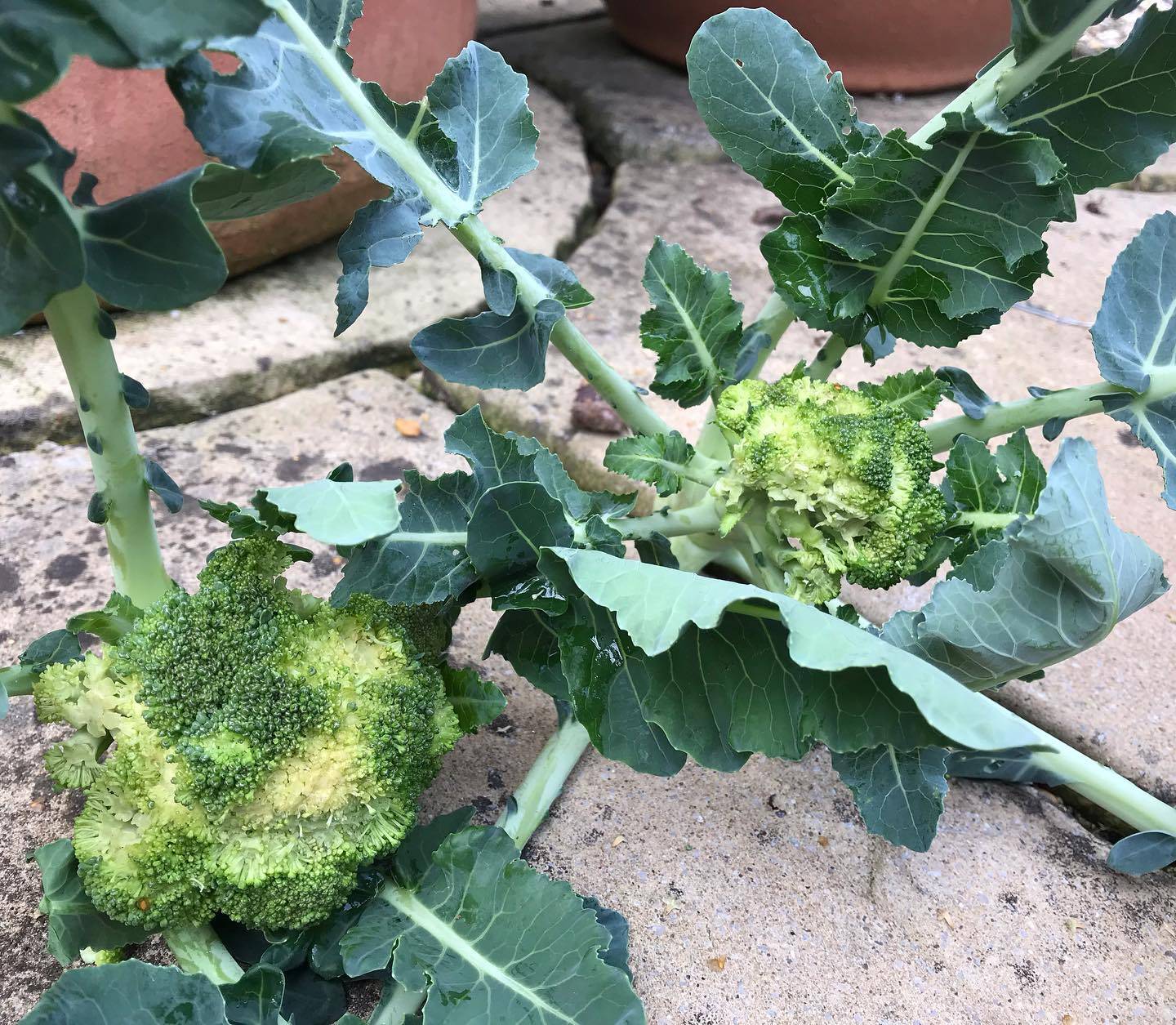 As we are now seeing a lot of cabbage whites fluttering around the outside of the brassica cage, we are spraying the vegetables daily with soapy water. We have also been spreading our Organic Slug Pellets on the ground. I have also inspected the cage to make sure there is no holes where a bird could have got in.
Another pest to be vigilant for at the moment are wasps. As the fruit trees have had a prune recently, this has exposed the developing fruit so we will be hanging wasp traps around the trees and around other areas of the kitchen garden. take a look at our video - How to make your own wasp trap. There will also be traps placed around the soft fruit trees, there isn't much fruit this year but it would be nice to get to the ripened fruit before the wasps do.
It has been an odd week for weather, a mixture of some sun, light rain and cloud. The watering has continued in the kitchen garden and the water butts are still full so we can use the water from them which is much better for the vegetables and fruit.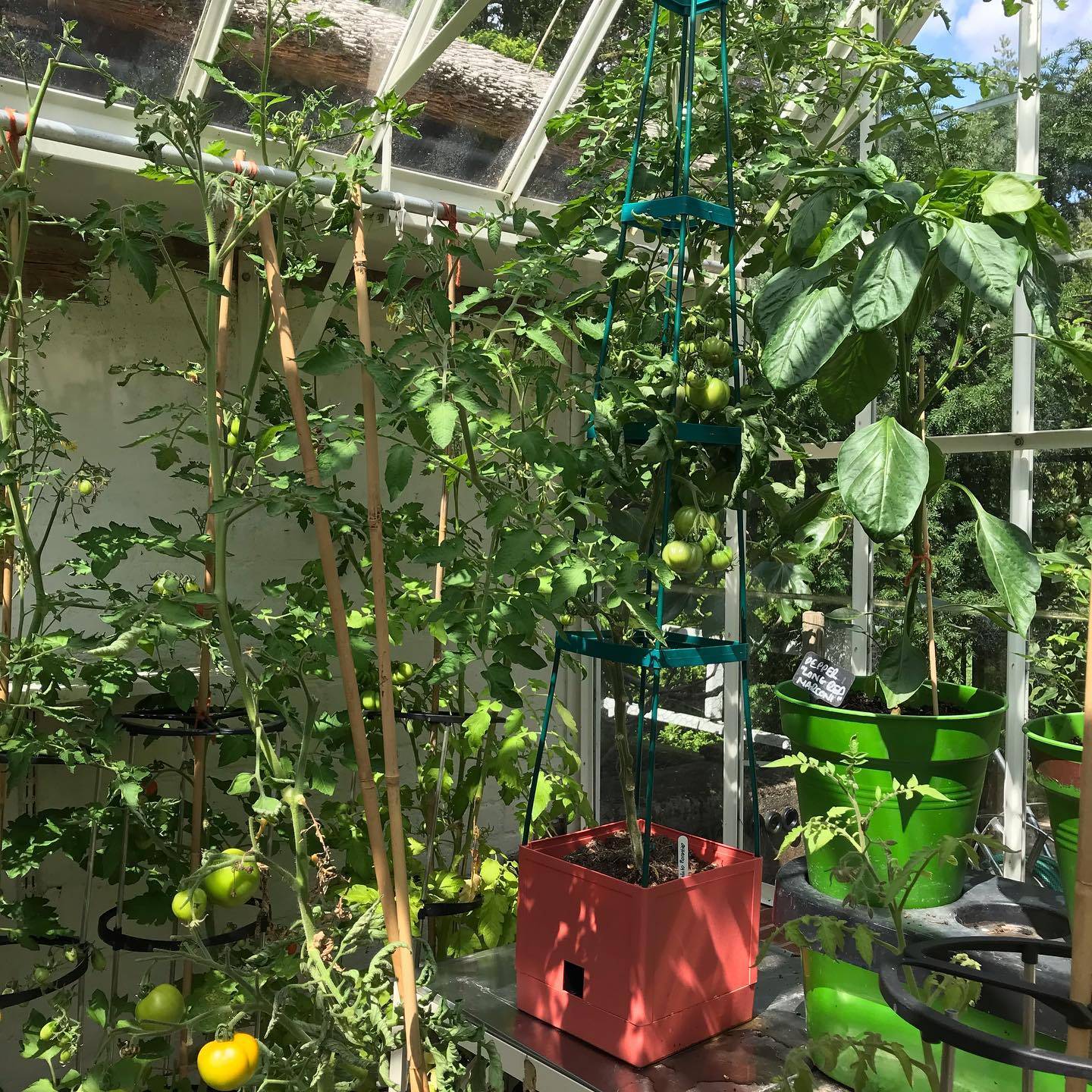 Inside the greenhouse the tomatoes have continued to reach for the sky and as they are now at the top of their support and there is sufficient trusses of fruit on each plant, the main stem is pinched out of the top and a few of the bottom leaves are removed to help the plant concentrate on growing and ripening the tomatoes. The chilli peppers are producing a good harvest and there is even a couple of aubergines which are nearly ready for harvesting.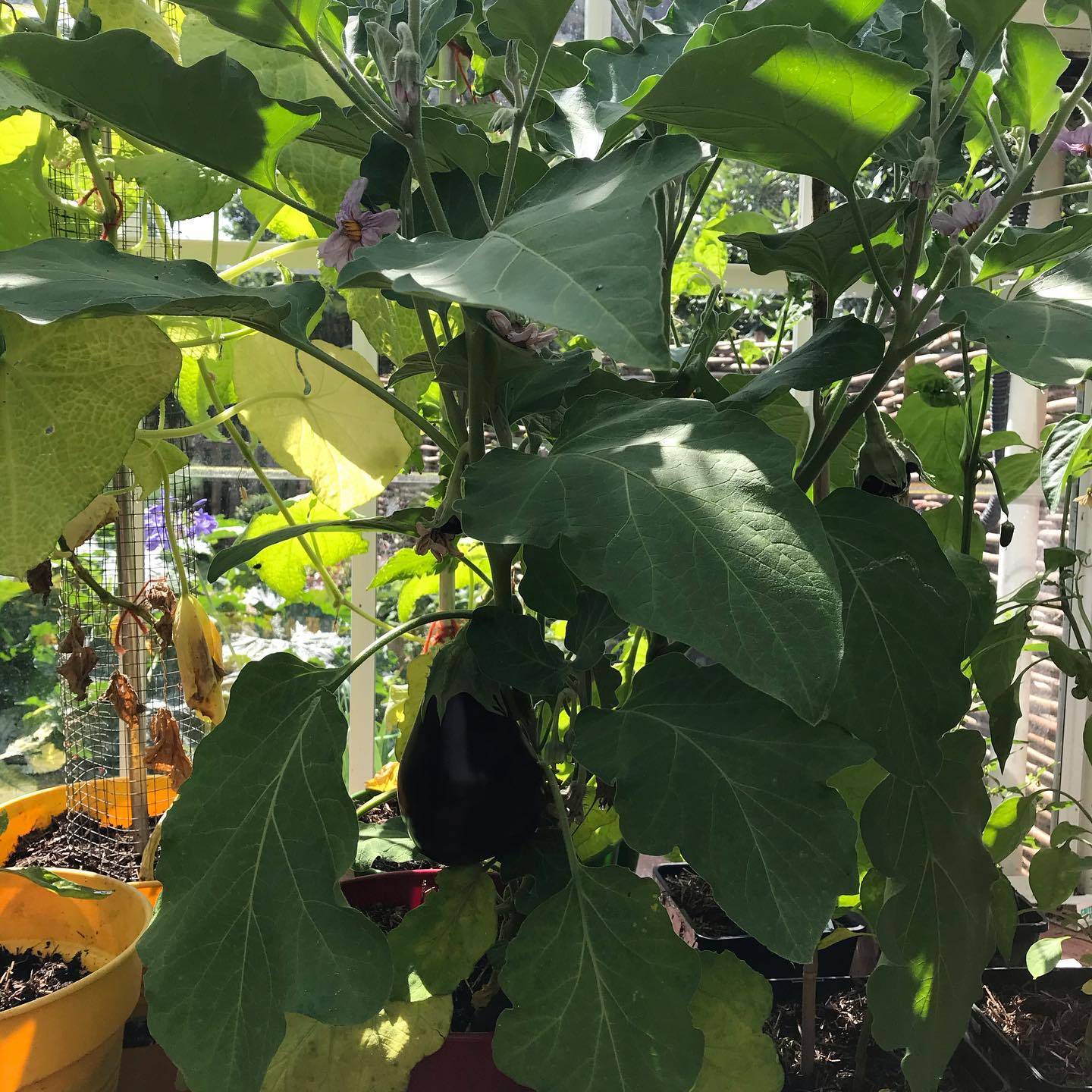 We hope you are continuing to enjoy your outside space and starting to harvest some of your own home grown fruit and vegetables.
Happy Gardening!