Here at Stephanie's Kitchen Garden this week we will be sowing more seeds in the greenhouse. On this week's list are Butternut Squash, Sweetcorn, Cucumber, Courgette, Climbing French Beans and Runner Beans.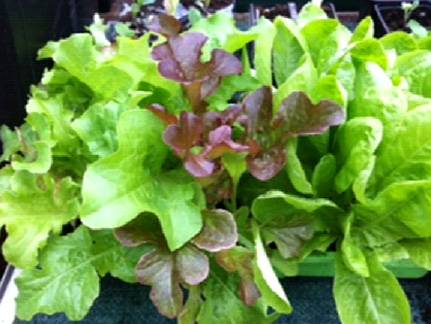 The beans and sweetcorn will be sown in rootrainers to provide them with a deep root run for a good start. The other seeds will be sown in modules and will be potted on as soon as their roots appear at the bottom of the pot. These are hungry feeders so won't want to sit in small modules for long.
Outside we will be sowing Beetroot, Kohl Rabi and Turnips. We will also be transferring our salads and rocket, sown earlier in the spring, into our mangers. These are situated close to the kitchen door for ease of picking.
This week, we will be harvesting salad leaves.