Well what a battering we have taken this week in the kitchen garden. This time it was the turn of storm Gareth passing over us, reported to be 1000 miles wide. But at last the strongest of the wind has gone and now the tidy-up starts.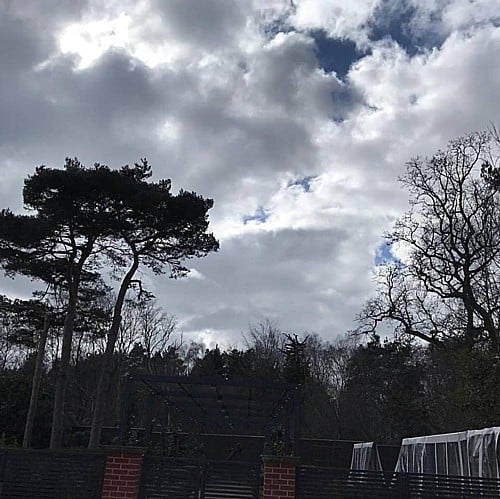 This week we have a new gardener, Heidy, started work in the kitchen garden to work alongside Louise. One of her first jobs was to plant carrots in one of the raised beds. Sand was added first to make the soil lighter for the carrots. Because of the change of temperature and the high winds they have been given the added protection of mini greenhouse cloche tunnels.
Inside the greenhouse we have been sowing more seeds in the geopod propagator. To help the peas we have started them off in individual plants pots and then they will be transferred outside. We are sowing leeks and parsnips this week and potting on seedlings and young plants as they continue to grow.
Outside the digging of the main beds is almost complete and hopefully next will be finished, it's certainly been too wet and windy this week. The trenches will be dug in readiness for the potatoes that will be planted at the end of the month.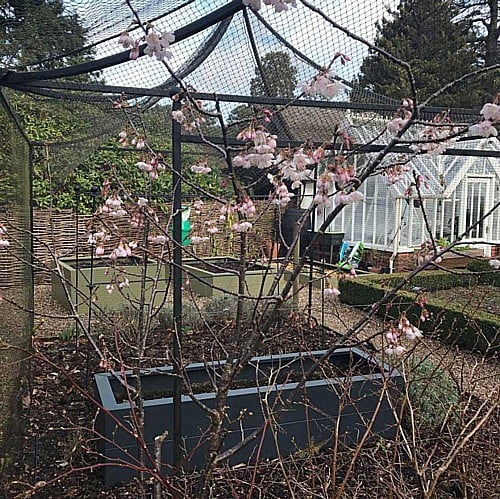 A lot of the fruit trees have now come into flower and the cherry tree which is inside the steel fruit cage is now in full blossom. The peach and nectarine are also flowering which the bees love as it gets really warm under the weather covers. Spring is trying its hardest to arrive with the lovely splashes of colour from the rhododendron bushes and daffodils.