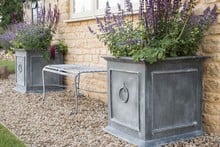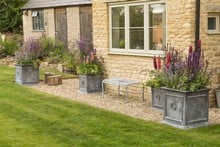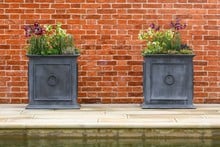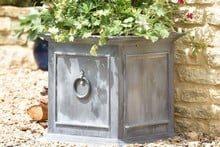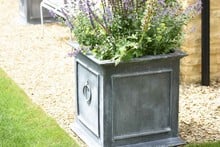 Southwold Classic Planters
These stunning Southwold Classic Planters are made from high quality galvanised steel and come in a pre-weathered finish that will lighten over time to create a beautiful classic aged patina. The planters have been chosen to complement our best-selling Southwold Furniture collection and will look fantastic in your garden with stunning floral displays or for specimen trees and shrubs.
Read More
£19.95 Delivery
Please Note: Small - GPL-600 and Medium GPL-601 are unavailable until 2024
Delivery Services
Need Convincing?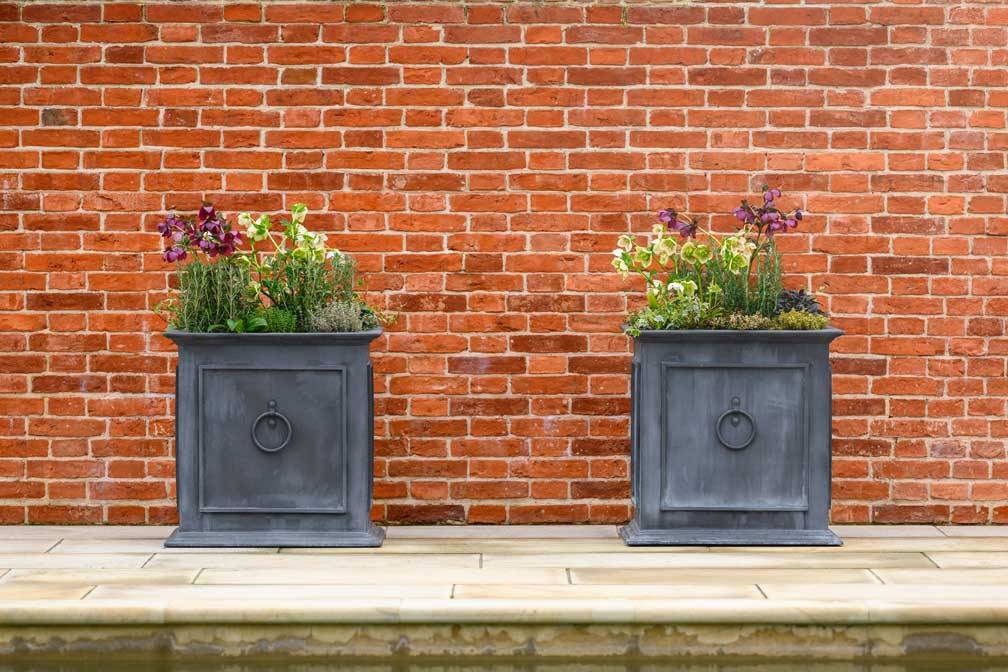 Southwold Classic Planters
The Southwold Classic Planters have straight sides with square panelled detail on all four faces, detailed moulding on the top and bottom and feature a decorative ring on two sides. Available in 3 sizes these high-quality, heavy-duty planters are built to last and will be a real focal point in your outside space for years to come.
Perfect individually or as a pair of planters either side of a doorway or entrance, they can be used to create floral displays throughout the year and are also ideal for displaying specimen trees and plants.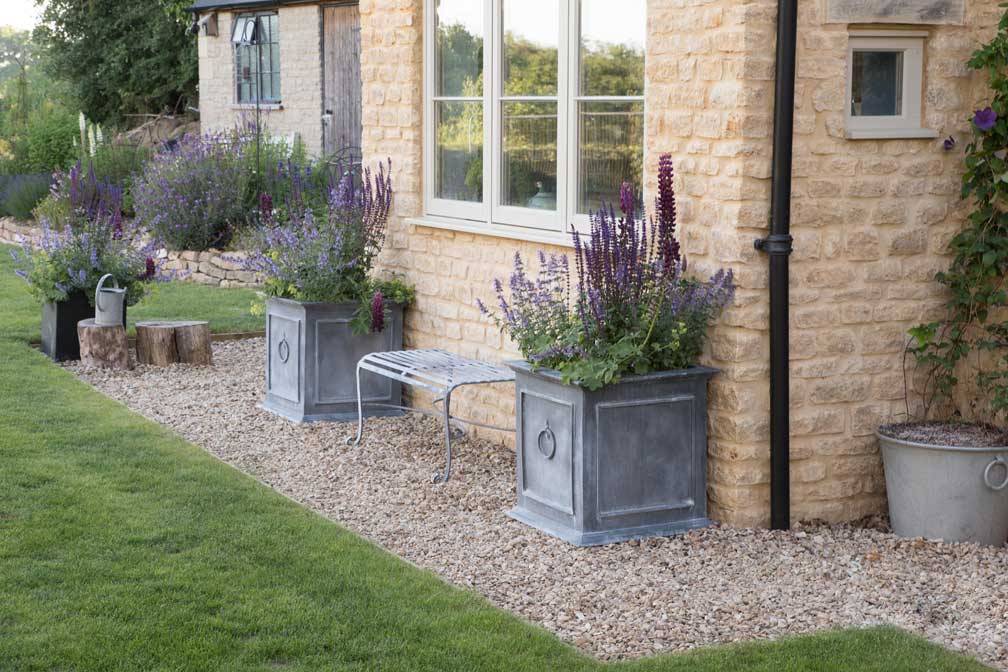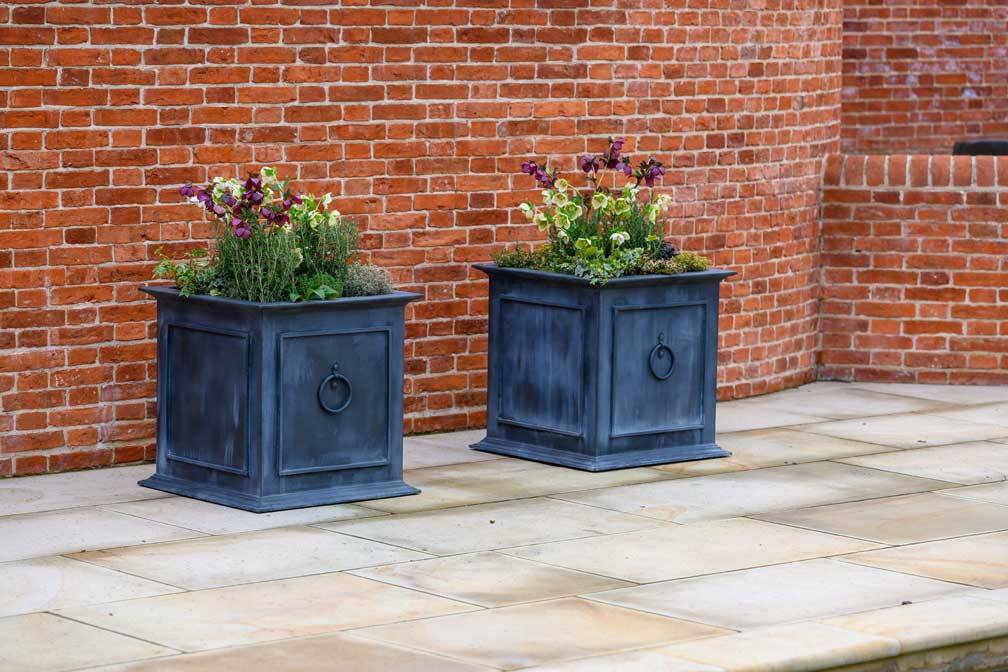 Unique handcrafted finish
Manufactured using high-quality steel, the planters will arrive in a weathered zinc finish, but over time they will lighten due to the natural oxidisation process and develop a beautiful aged patina giving them an antique classic look. Please note: in the images the planters are darker than how they will finish looking.
Each planter is hand finished and does not have a smooth, slick paint finish. The low and high lights are features of the unique finish.
Each of the planters has a drainage hole and a rubber bung that gives you the option to use the planter both inside or out in the garden.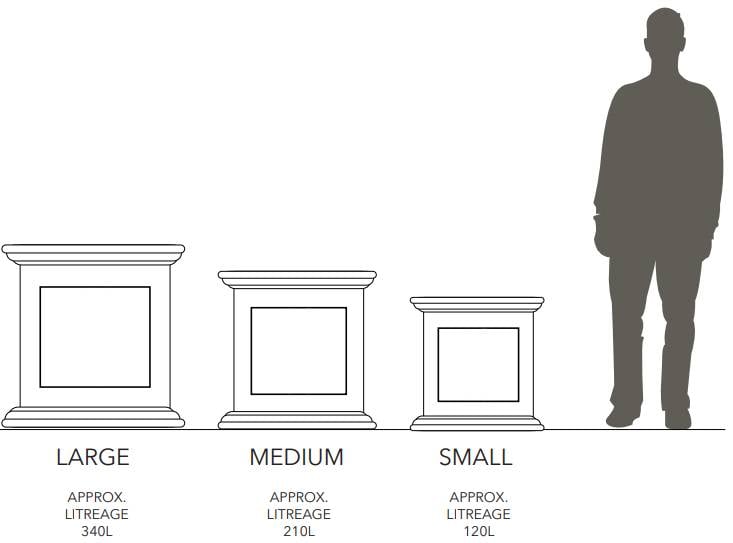 Technical details
Harrod Horticultural Exclusive
High quality galvanised steel planters
Attractive square panel detail on each side of planter
Decorative ring feature on 2 sides
Planter has drainage hole with rubber bung included
Available in 3 sizes

Small - 50cm W x 50cm D x 50cm H / Internal Measurements: 42cm x 42cm / Weight: 22kg (unavailable until 2024)
Medium - 60cm W x 60cm D x 60cm H / Internal Measurements: 52cm x 52cm / Weight: 35kg (unavailable until 2024)
Large - 70cm W x 70cm D x 70cm H / Internal Measurements: 62cm x 62cm / Weight: 45kg
26th August 2022
Luckily, I went out for an early morning bike ride on Monday and at 7.42 I got a text from DHL with the delivery times and I was able to be at home when the delivery arrived at 08.48. Monday evening, I unpacked the planter and set it all up, I bought some black ceramic feet 2cm high which go directly under the base and which don't show. Yesterday evening I planted the bay tree with many bags of compost! It all looks good; I am very pleased and the early delivery was a blessing as I got it all done before the rain arrived down here. Ordered on the 11th August, in place, filled and planted by the 16th August. I have previously bought vegetable cages from you and always found them 'well thought out' and good quality. This, along with good customer service, convinced be to place the order with you for the most expensive flower pot I have ever purchased! Thanks for your help, you have added to your already good reputation.
Southwold Classic Planters
Harrod Horticultural Exclusive
High quality galvanised steel planters
Attractive square panel detail on each side of planter
Decorative ring feature on 2 sides
Planter has drainage hole with rubber bung included
Available in 3 sizes

Small - 50cm W x 50cm D x 50cm H / Internal Measurements: 42cm x 42cm / Weight: 22kg (unavailable until 2024)
Medium - 60cm W x 60cm D x 60cm H / Internal Measurements: 52cm x 52cm / Weight: 35kg
Large - 70cm W x 70cm D x 70cm H / Internal Measurements: 62cm x 62cm / Weight: 45kg