What a week it was! After last exhibiting at the RHS Chelsea Flower show back in 2018, 'excited to be back' was an understatement! We exhibited our Southwold Collection Garden Furniture for the very first time since its launch back in 2020, so we were eager to see how this the crowds at the show would react and it's safe to say we're delighted with how it went down, even with the unpredictable weather!
It was so lovely to be back exhibiting at the best garden show in the world! It was also lovely to showcase our Southwold furniture range for the first time and to receive fabulous face to face feedback from both customers and the public. The show certainly exceeded our expectations!
- Stephanie Harrod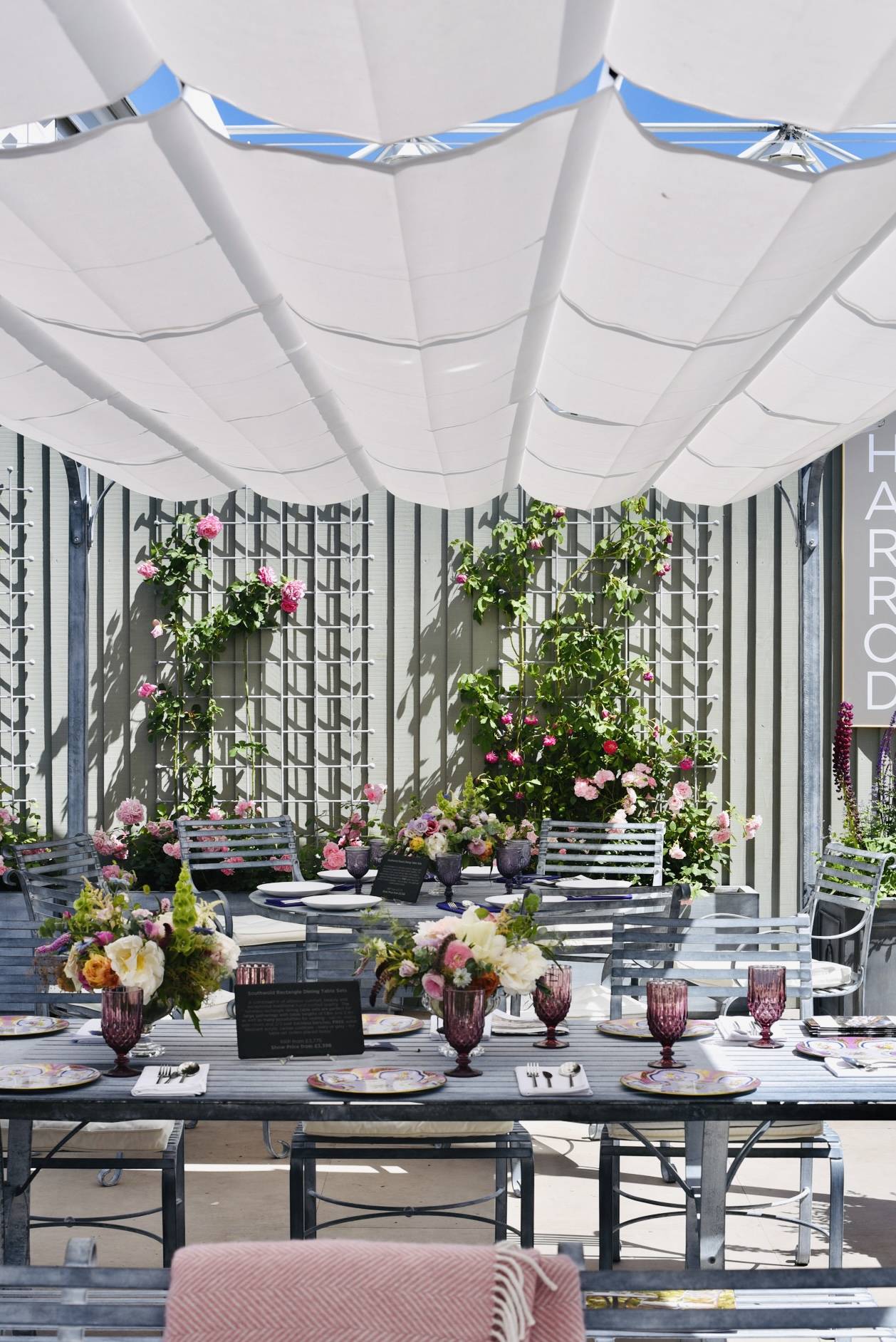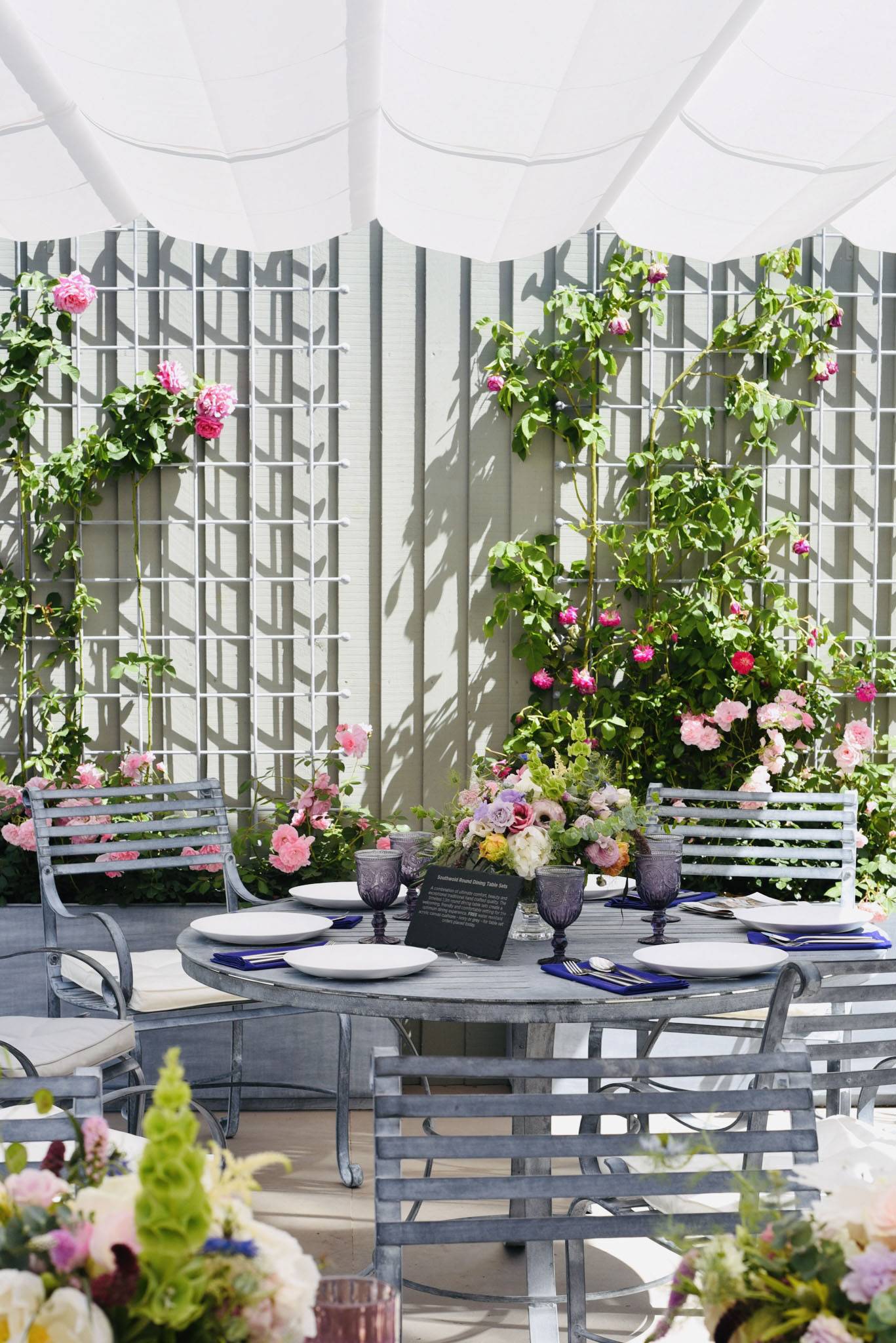 Upon our return to the RHS Chelsea Flower Show this year, we wanted to create a space to exhibit multiple uses of our Southwold Collection furniture. Whether this be basking in the sun on our Bistro Table Set enjoying a glass of wine with a loved one, or hosting a dinner party for friends and family whilst sheltering from the heat under our Southwold Traditional Pergola; we have something that will suit every outdoor space. We were especially excited to exhibit our brand new Casual Collection Garden Furniture at the show which went down a storm.
We also wanted to incorporate some summer trends for the garden this year with Decorative Tin Plates from Sarah Raven, Vintage Embossed Glasses and rich floral decorations by Too Many Flowers. All whilst giving a subtle nod to Pantones Colour of the Year 2022 – Very Peri!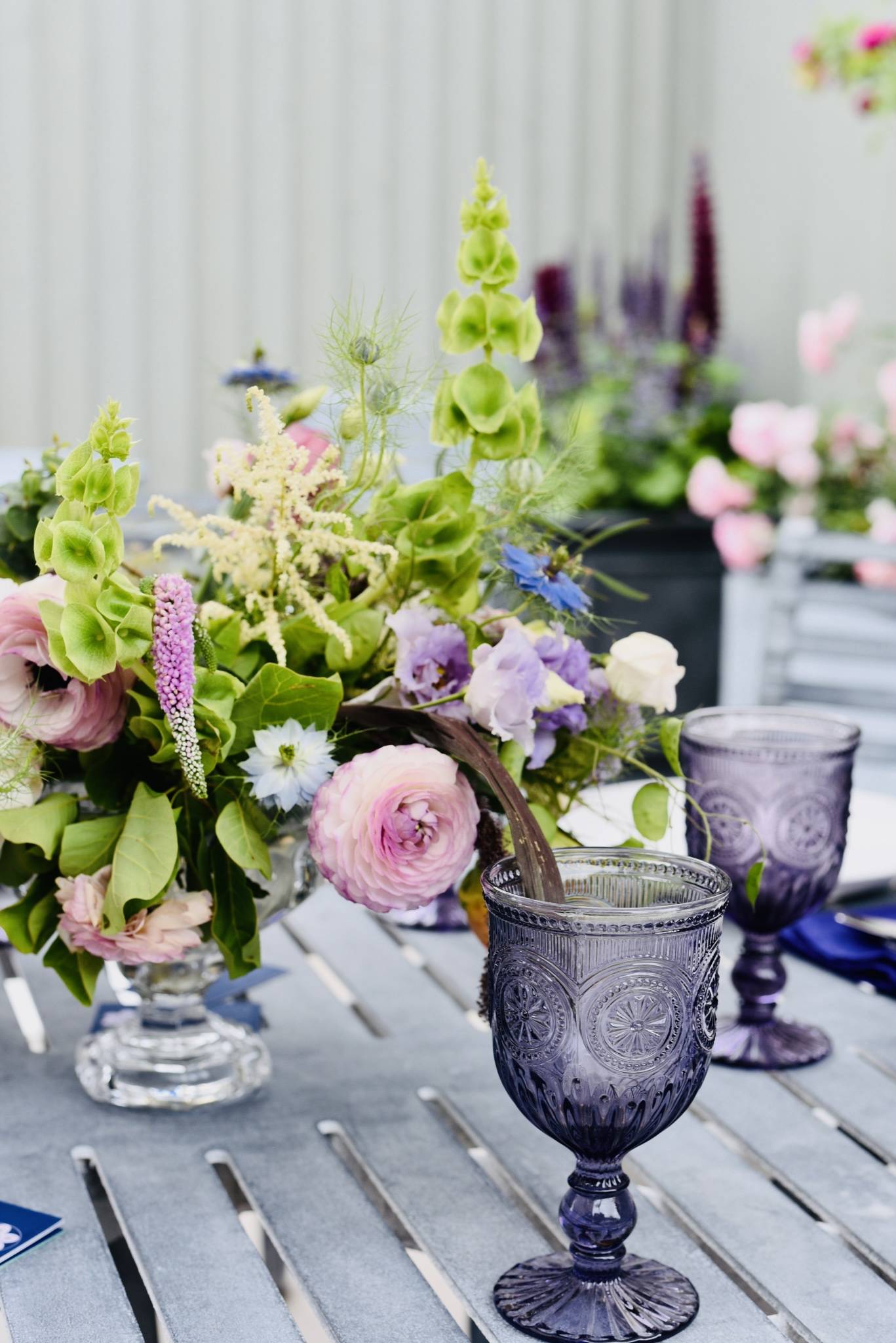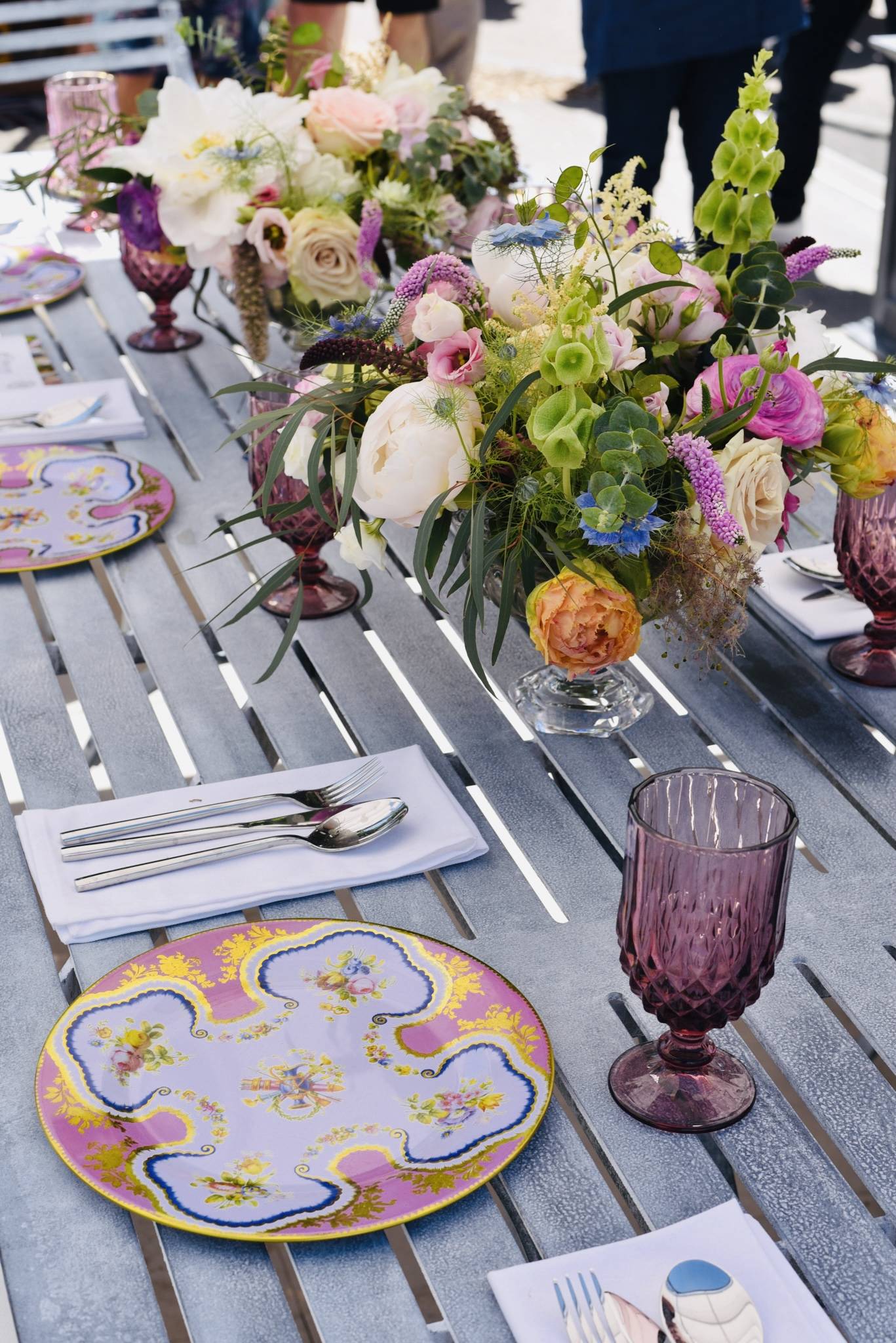 The planning for Chelsea begins almost a year ahead of the show with the majority of our staff being involved in one way or another. From designing the stand through to manufacturing the products the Chelsea Flower Show preparation takes a lot of hard work and effort, so it was great to welcome so many guests on to the stand through the duration fo the week.
We were also lucky enough to have our products featured on a couple of other sites around the show...
BBC Gardeners Question Time - 75th Year Anniversary Garden
It was absolutely brilliant to see the BBC Gardeners Question Time 75th Anniversary exhibit designed by Matthew Wilson at the RHS Chelsea Flower Show this year and we were honoured to have our Metal Raised Beds making a feature in the garden!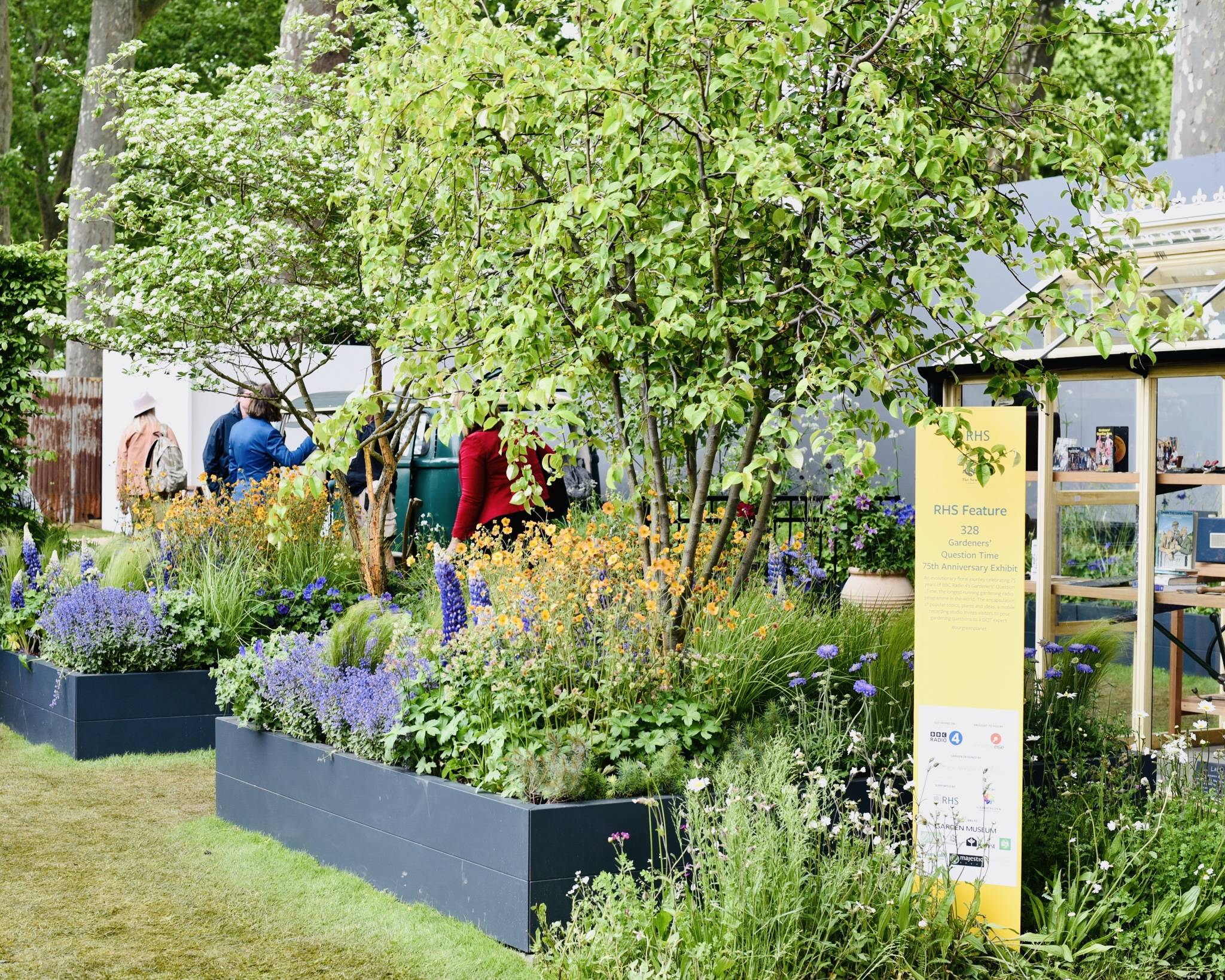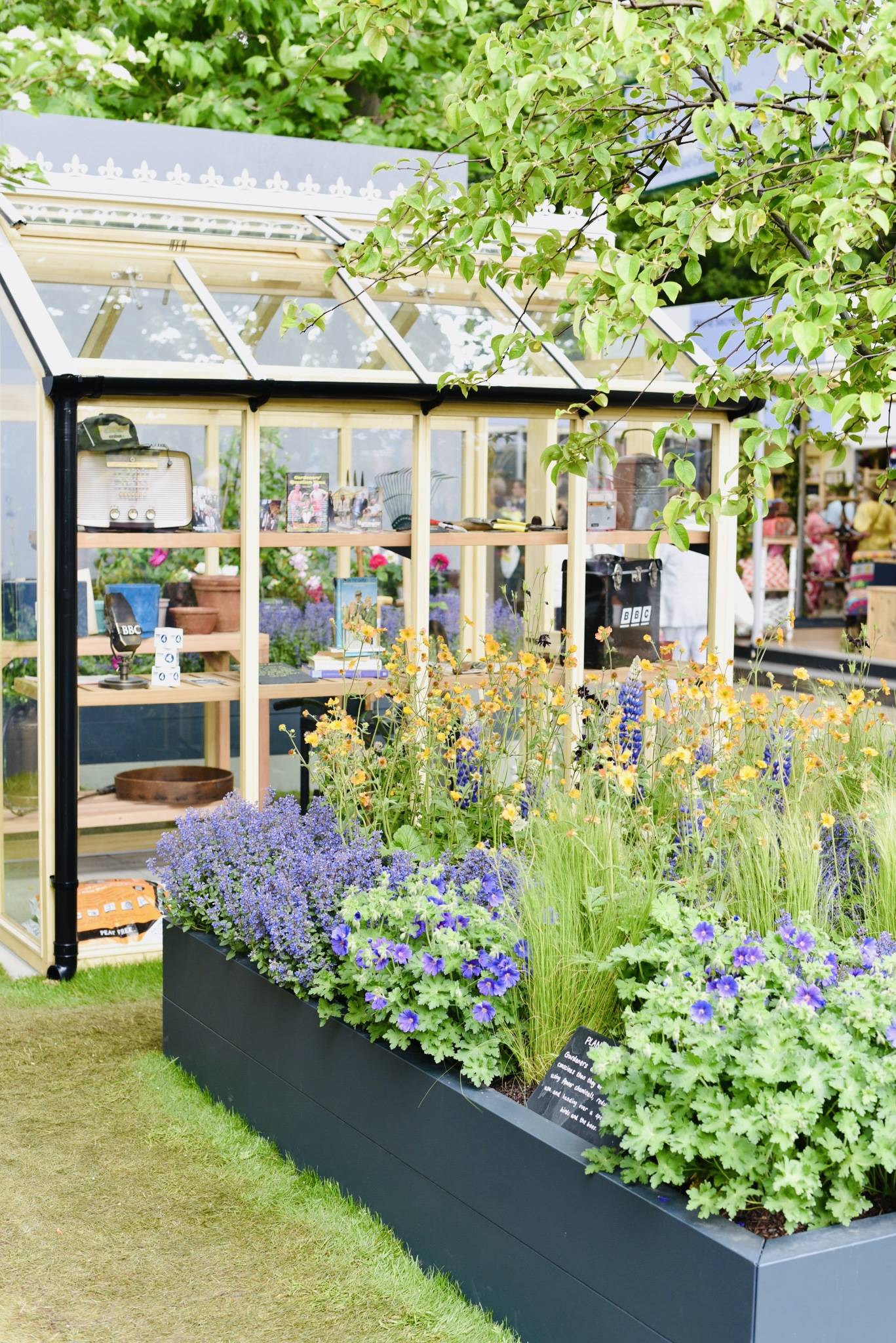 Gaze Burvill
Similarly to previous years, Gaze Burvill included one of our Southwold Traditional Pergolas on their wonderful exhibit. With planting by Ann-Marie Powell, visitors admired the stand as well as the judges as they were presented with another 5-Star Award!
The Traditional Pergola's were embellished with some beautiful climbing roses and a bespoke awning of a warmer ivory tone which made for a real feature and a great example of the versatility of this garden structure.
Our Group Director of Design and Engineering, Alex Rocke, summed the week up perfectly:
Wow, what a show! Chelsea 2022 exceeded expectation! I hadn't realised how much I'd missed it, the show was an absolute joy! The stand looked gorgeous, our customers were delighted by our Southwold Furniture Collection and the debuting 'Casual' range went down a storm! Talking of storms..….Tuesday tested our marine-grade awnings on our Traditional Pergola in anger; thunder and lightning (very, very, frightening!!!) - but we remained dry even in the torrential showers that descended. The rain did keep our beautifully planted range of new Southwold etched planters fresh – heartfelt thanks to garden designer Tom Hoblyn for providing! Finally I want to say a personal thank you to all of the team at Harrod Horticultural, you all did an amazing job, including: logistics, stand design & build, the sales crew, and the breakdown crew. Role on Chelsea 2023, Roll on Harrod Horticultural!
- Alex Rocke Group Director of Design and Engineering
Lastly, we'd like to say a huge thank you to every one who was involved in this project, Talasey Group for providing our flooring, Tom Hoblyn for filling our planters beautifully, Too Many Flowers for the gorgeous floral arrangements and for taking care of them throughout the show and finally Back Yard Designs for our lovely slate stand signage!
For more details, please contact Heather McGuinness at heather@harrod.uk.com and visit the RHS website for more info on visiting the show.
Instagram: @harrodhorticultural
Facebook: Harrod Horticultural
Twitter: @HarrodHort
Subscribe to our newsletter here!