Throughout November the kitchen garden has witnessed an array of weather conditions. Much like every other UK November, rain featured heavily. Not enough to put a stop to my monthly tasks, but enough to warrant several layers and a waterproof! We even witnessed our first frosty morning – a clear sign that autumn is diminishing and winter is on the horizon.
Continuing with the autumnal theme, I spent much of the month clearing leaves and twigs from the beds, lawns and pathways. As the trees were shedding their leaves, strong prominent winds were making light work of spreading them around the gardens. Although laborious, it's always satisfying to see a leaf-free garden, no matter how short lived it may be. Plus, with the amount of leaves we are collecting we'll have bags and bags of leaf mulch to use across the garden next year.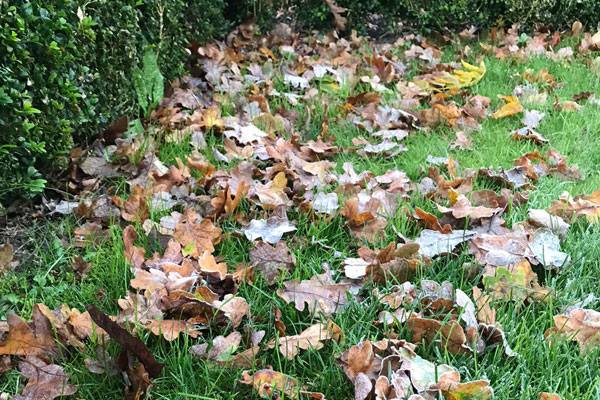 This month I finally found the time to relocate a wooden raised bed, which I felt was too close to the yew hedges and as a result spending most of its day in the shade. This also gave us the opportunity to remove the old, spent soil and replace with some lovely new, fresh soil. Meanwhile, the rose bushes have been deadheaded and pruned, the red, white and black currants have also been pruned and fruit trees have been greased.
Elsewhere, the shallots and garlic have been planted. Fingers crossed planting now will hopefully produce an early crop. Both shallots and garlic appreciate an autumn planting, as the cloves require a period of cold weather to develop into bulbs. We also have some spinach growing fabulously under cloches, and the broad beans, parsnips and leeks are looking great. I'm most excited for the delicious parsnips as they are one of my all-time favourite vegetables – a must have addition on any Christmas dinner plate.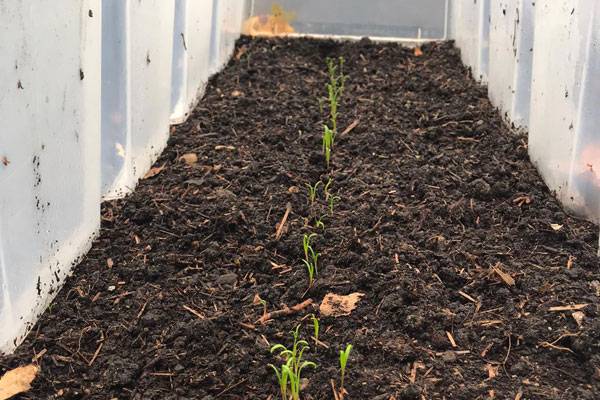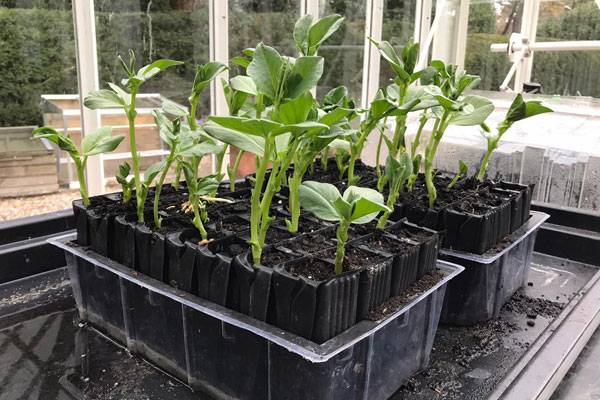 The greenhouse has been given a thorough clean now that the last of the chillies have been removed. Insulation will be going in shortly to keep plants snug over winter. We've also made a start on cleaning the tools, and I'll spend time sharpening them over the coming weeks in preparation for next year.
Finally, the sweet peas have been sown and are currently in the greenhouse. Sowing them now will provide an early display of fragrant, sweet pea flowers. The pots of seeds can be left in the greenhouse or cold frame, making sure the compost is kept moist but not over watered. It's also worth remembering, mice love sweet peas, so be sure to protect them or they'll devour the lot.
Here's some of the jobs we have planned for December in Stephanie's Kitchen Garden:
• Clear any remaining leaves and debris from lawns and paths.
• Dig runner bean trench and begin filling with kitchen waste.
• Most importantly, keep bird feeders topped up.
Stay safe and have a wonderful Christmas!