Let's talk about Brussels sprouts…
There is no green vegetable more loathed than the humble Brussels sprout, but these misunderstood miniature cabbages deserve a second chance. Often given a bad rep because of their infamous pungent aroma when overcooked, when properly prepared this nutrient-packed veggie is pleasantly crisp with a slightly sweet, complex flavour profile.
Grown on a sturdy stalk, Brussels favour mild temperatures and require a fair bit of patience to successfully cultivate. Not only do homegrown varieties taste far more superior than their supermarket counterparts, but they are one of the easiest and most rewarding vegetables to grow. With a little planning, you could be picking your own Brussels fresh from the vegetable patch next Christmas morning. Plus, once you've tasted homegrown sprouts cooked to perfection, shop-bought ones will be a thing of the past.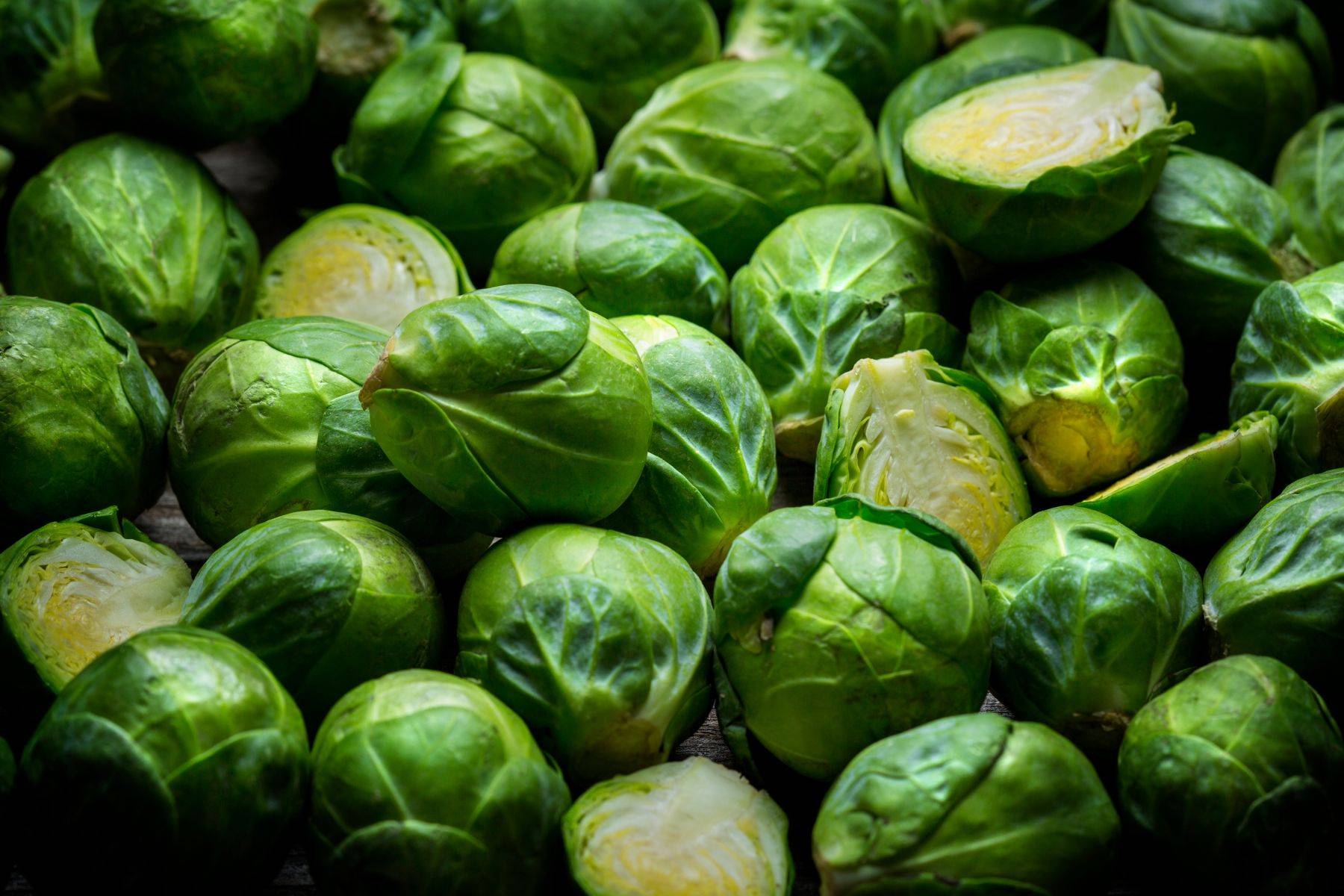 Did you know? The British eat more Brussels sprouts per head than any other country in Europe.
The growing process
Pick your varieties
We all know you can buy these cruciferous treats year-round from the supermarket, but they are so much more delicious pulled straight out of the garden after a frost. Here's a selection of some of our favourite varieties:
Brigitte F1
A first-class option with good seed resistance. Produces high quality buttons with excellent shape, colour and flavour.
Bedford Fillbasket
Known for producing the largest, dark green sprouts and the heaviest yields, Bedford Fillbasket provides a continuous crop from early autumn to Christmas. A distinctive sprout with a good, assertive flavour.
Brodie F1
Nicknamed the Christmas sprout due to its popularity with supermarkets over the festive period, Brodie has a very mild taste with no bitter flavours.
Bosworth
British breeding at its best. This early maturing variety produces firm, smooth, dark green, sweet tasting buttons from October.
Growing
Sprouts like a firm, neutral or alkaline soil so the first thing to do if you're planning to grow sprouts is to prepare your bed well in advance. For December sprouts, sow a late variety in April and plant out in June. Transplant seedlings firmly in moist soil when their roots start showing through the tray keeping their lowest leaves just above the soil surface.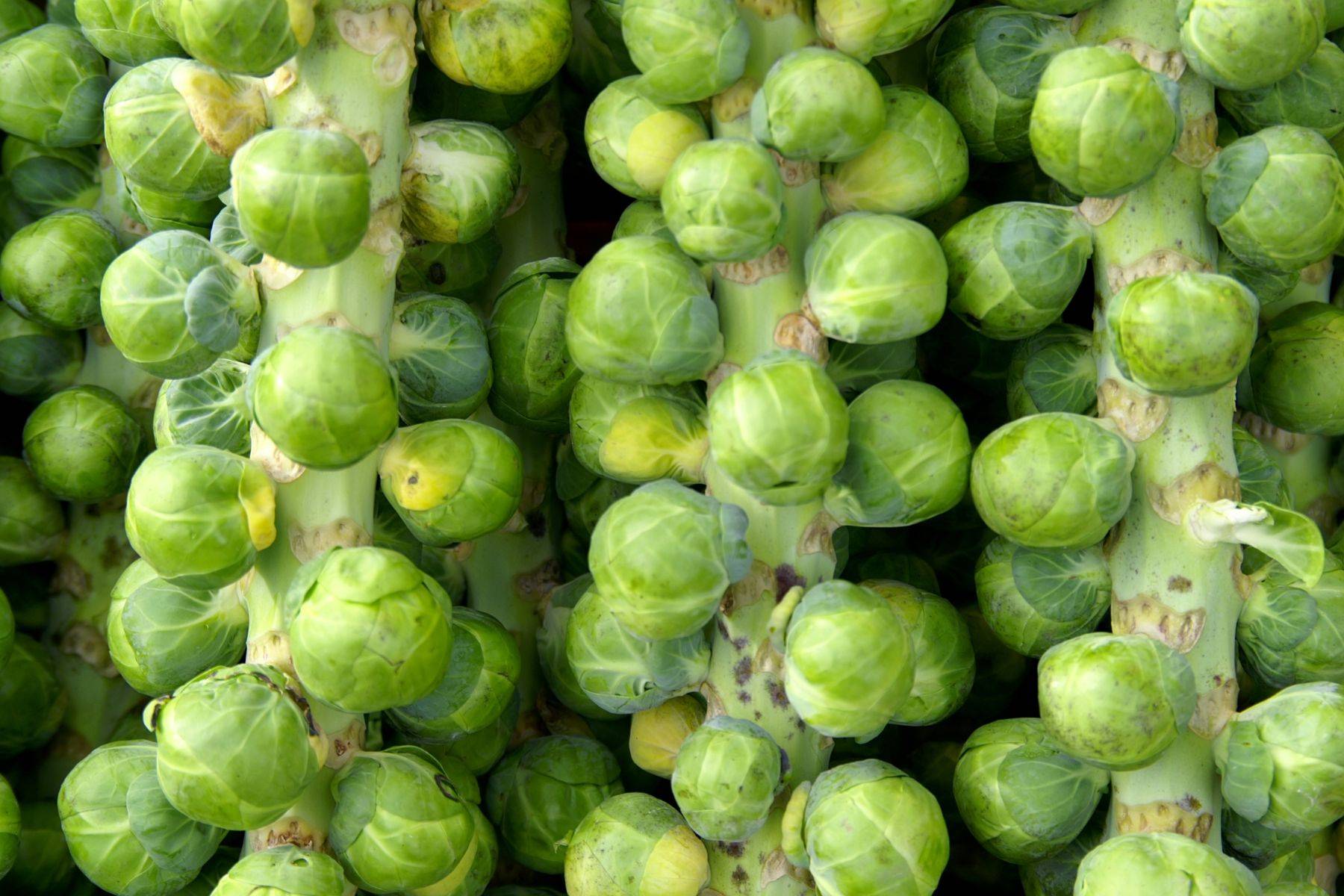 Brussels sprouts care advice
• Check soil regularly and water when the top inch is dry. Keep the soil moist, but not soaked.
• If any of the lower leaves of the plant show any yellowing, remove them to encourage air circulation and reduce the risk of disease.
• Make sure not to dispose of the leaves. Cook them as you would collard greens, they're delicious.
Harvesting
Pick Brussels sprouts for immediate use when they are large enough for cooking, and still firm and tightly closed. Begin picking the lowest sprouts, working your way up the stem. Carefully break them off with a sharp downward tug. The flavours are often better when the sprouts have experienced a touch of frost. Harvested Brussels do not keep well, so it's best to pick them as you need them.
Once all sprouts have been harvested from a plant, make sure you remove and dispose of the plant and roots so they don't attract pests or diseases.
Tip: Brussels sprouts are notorious for having a strong, sulphur-like flavour and smell. To prevent this, try lightly roasting or sauteing your sprouts.
Other uses for Brussels sprouts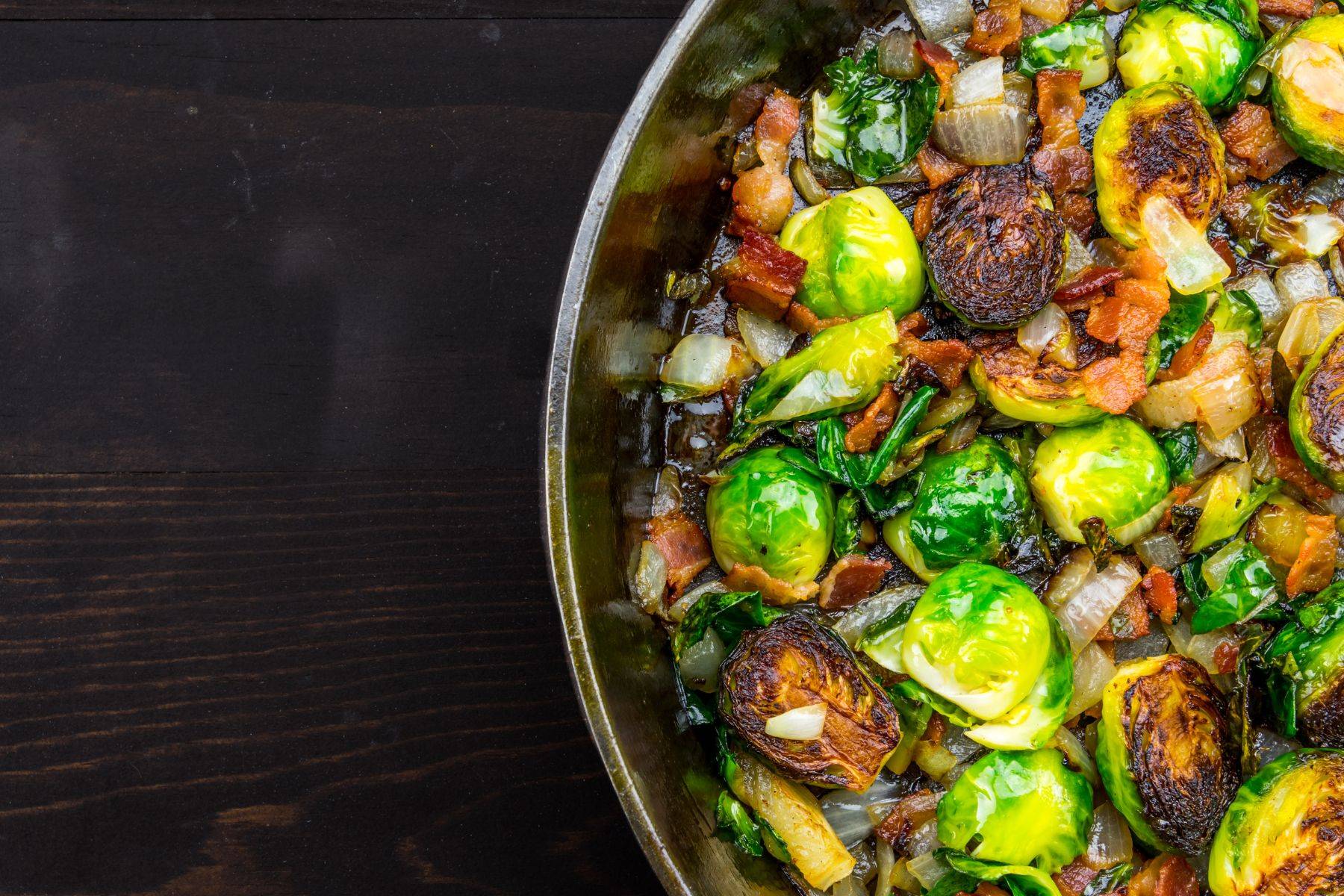 For a long time, this humble veg didn't get much love. However, there are some delicious ways to cook them to perfection. The below possibilities may even change the way you think about the underrated Brussel.
Roasted Brussels sprouts
Requiring very little prep and just a dash of olive oil, this classic and delicious side dish boasts a whole heap of flavour. Add Brussels sprouts to a bowl and liberally sprinkle over olive oil, salt and pepper. Transfer to a baking tray and spread evenly. Roast in a preheated oven for 30-45 minutes, shaking pan every 5-7 minutes for even browning. Sprouts should be dark brown, almost black when done.
Bubble and squeak
Crushed cooked sprouts, other leftover vegetables and mashed potato fried into a patty – the perfect leftover Christmas brunch. In a large pan, melt some butter and add a finely chopped onion. Once cooked, add mashed potato and all of your leftover vegetables. Fry for at least 10 minutes, turning over continuously to ensure the potato and veggies are thoroughly reheated. You are aiming to brown the outsides edges of the veggies, so occasionally press the mixture into the pan to brown a little before turning. When the mixture is heated through completely, give the vegetables one long final press onto the base of the pan with a spatula and leave to cook for 1 minute. Flip and repeat. Season with salt and pepper before serving.
Sprouts pesto
A healthier alternative in amongst all of the heavy Christmas food. Simply whizz your sprouts in a food processor along with generous helpings of walnuts, garlic, lemon and parmesan. Once done, use it as a dip, with pasta or even as a tasty marinade.
Brussels sprout slaw
We all love coleslaw right… well how about adding some sprouts into the mix. Don't write it off just yet, we promise this is a gamechanger. Add your chopped sprouts to a bowl along with onion, carrots, cashews, cumin seeds and mix well. In a separate bowl combine yoghurt, mayonnaise, lemon juice and zest and stir well. Pour the sauce over the veggies making sure it thoroughly coats all of the veggies. Stir through chopped chives and parsley to serve.
Brussels mac n cheese. Yes, you read that right. Brussels really do taste great with just about anything, particularly cheese and pasta. Add your roasted Brussels sprouts to cooked pasta and homemade cheese sauce for a quick, mid-week meal. Don't forget to top the dish with some cheese and place in the oven for 10 minutes to crisp.