Growing chillies at home is much easier than you might think. In fact, the more unique and exciting chilli peppers are only available to home growers. Since a single plant can provide up to 100 chillies, they are the perfect addition to the kitchen garden or windowsill. Whether you prefer just a little heat, or a pepper that makes your eyes water, there are dozens of varieties to choose from, all of which can be added to an abundance of your favourite dishes.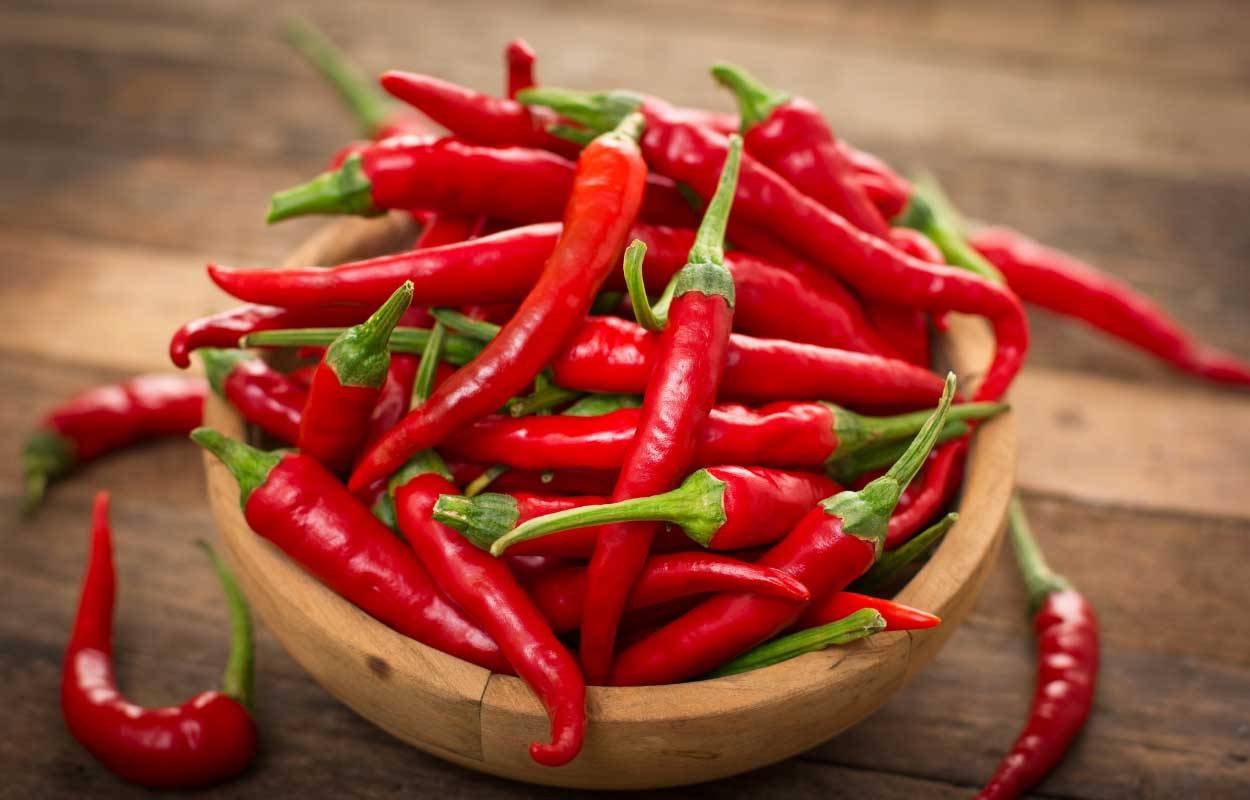 Did you know? It's not the seeds that are the hottest part of a chilli, but the white pith that surrounds them and runs in thick veins through the pod. Fresh red chillies are far hotter than green varieties and dried pods are hotter than fresh pods.
The growing process
Pick your varieties
There's much to consider when deciding what chilli peppers to grow at home, mostly the Scoville rating. We've listed our top picks below with specific mention of their 'heat rating' to make your decision that little easier:
Vampire (Medium)
This intriguing cultivator has dark foliage, purple stems and violet flowers. The pointed, long fruits are glossy black, gradually ripening to scarlet red. With a medium heat, they can be used in a wide variety of dishes.
Bishops Crown (Medium)
These little chilli peppers are renowned for their distinctive hat like appearance and will make a real statement. The chillies have a spicy but comfortable paprika flavour, with subtle sweet and fruity back notes.
Jalapeno (Medium)
Perhaps the most well-known chilli, Jalapeno is a popular variety for home growing. The fruits grow up to 7cm and have a comfortable heat. Use them green, or allow them to ripen further to scarlet red when they will have a slightly sweeter flavour.
Prairie Fire (Hot)
Even though these peppers look small, they are mighty when it comes to flavour. This compact, dwarf plant reaches approx. 15cm high, producing short, pointy fruits in colours of yellow, orange and reds.
Tropical Heat (Extremely Hot)
A hot mix of Caribbean habanero red and orange, plus yellow and red Scotch Bonnets. These super-hot fruits ripen from green to red and have a fiery pungency at maturity.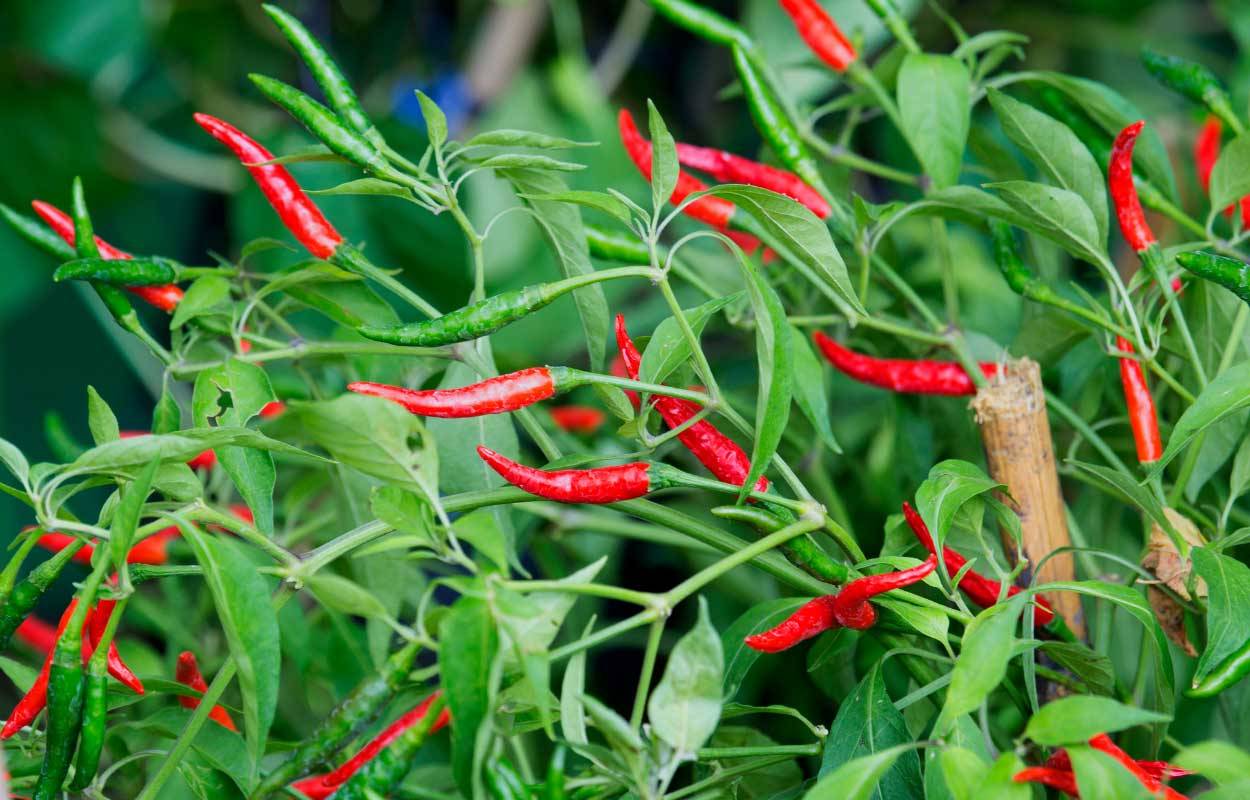 Growing
Sow seeds from Feb to April. Best to sow as early as possible, especially if you're opting for every hot chillies, as they need a long summer to crop well. Start your seeds off indoors as they need plenty of warmth to germinate. Pot on into individual 9-10cm pots when the first true leaves appear. Plants are ready to place into their permanent cropping position once the roots fill the 9-10cm pots. Pot them up into larger pots in late April (heated greenhouse), mid-May (unheated greenhouse) or late May/early June if growing directly outside.
Care advice for your chillies
Once planted out, chillies require very little attention.


Water your plants little and often. As soon as the first flowers appear, feed weekly with a liquid fertiliser.


Plant roots need air as much as they need water, choose a light, well-drained soil.


Sow chilli seeds as early as possible (Feb for super-hot varieties).
Harvesting
Chillies are generally ready for harvesting from mid-summer into autumn if grown in a greenhouse. Fruiting outdoors should start by August. The more you pick, the more chillies you're likely to get. If the weather starts to cool before your crop has fully ripened, bring your plants indoors and allow them to ripen on a warm, sunny windowsill. To harvest chillies, cut them off the plant with secateurs or a sharp knife.
Tip: Keep an eye on the colour and texture of your chillies to pick them at the most optimum time. Once the chillies have turned a red scarlet colour, they're ready… though this can differ among some varieties. If your chillies are glossy and shiny, that's another good sign that they're ripe.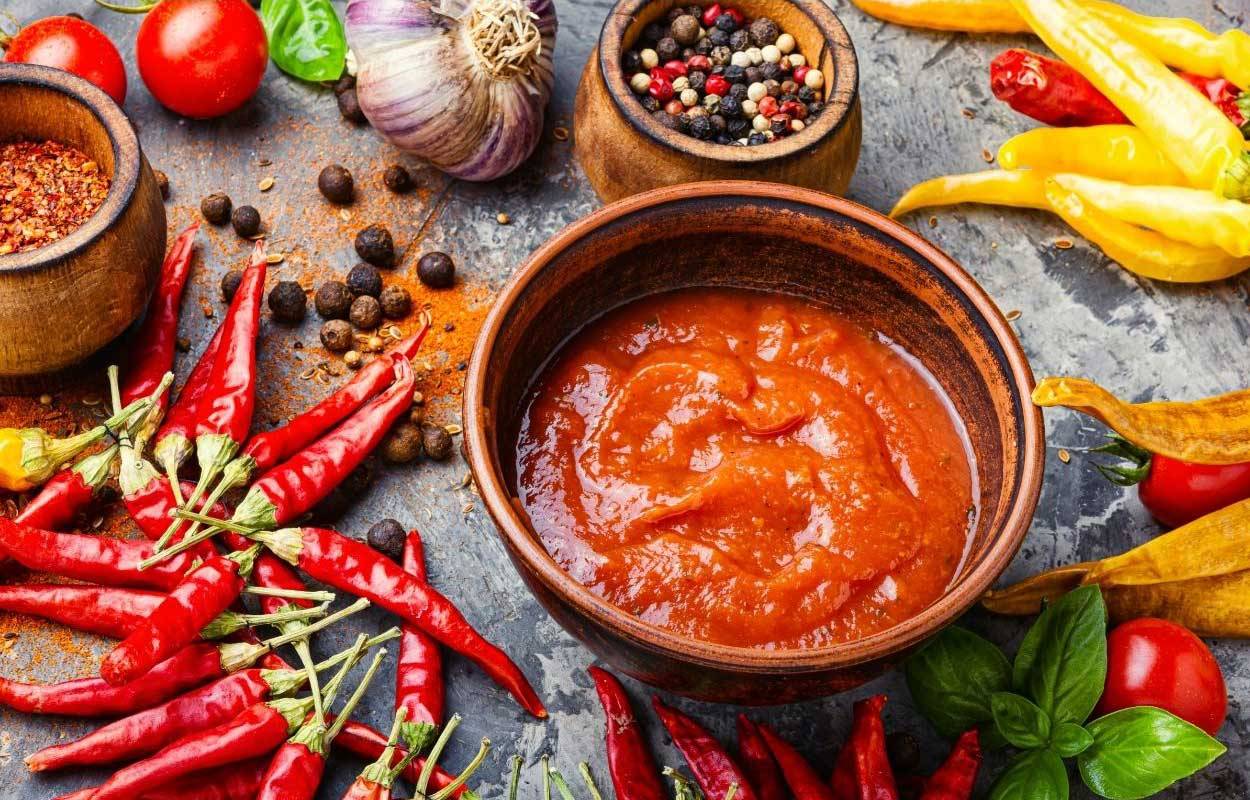 Other uses for your surplus chillies
Small and fiery chillies add heat and flavour to a variety of dishes. Beyond this, your leftover chillies can be used in a multitude of exciting and inventive ways:
Frozen Chillies
This one is super simple but very effective. Do you have an abundance of leftover chillies? Well, simply pop them in a tub/bag and freeze them. They're fantastic finely grated directly from frozen. This delightful chilli dust is great for cooking, marinating or sprinkling over the top of dishes.
Chilli Oil
Fragrant chilli is delicious drizzled over pizza, salads and even roasted veggies. Plus, it's super easy to make too. Simply grab your leftover frozen chillies (at least 10) and place them in a small pan and cover with approx. 2cm of cheap olive oil. Pop on a low heat and slowly simmer for 1 hour. Once cooled, remove and discard the stalks and seeds and scrape your chillies into a clean jam jar or bottle. Pour over your infused oil and top with fresh oil. Voila! A warm, sweet-tasting oil.
Chilli Salsa
This tasty salsa would be the perfect on top of grilled fish or smothered on cheese and crackers. Whizz whole red chillies in a food processor with large bunches of fresh herbs (basil, coriander, oregano and mint work well). Add 1-2 tbsp olive oil, lemon juice, sugar and salt to taste. It's as simple as that.
Chilli Jam
Thick chilli jam is hands-down one of the tastiest things on this planet. Whether you slather it on burgers, crackers or melt it into a stir fry, you can use it on just about anything. Tip peppers and chillies (with seeds), ginger and garlic into a food processor, then whizz until finely chopped. Transfer into a large pan with tomatoes, sugar and vinegar, then bring everything to a boil. Turn the heat to a simmer and cook for about 50 mins, stirring occasionally. Once the jam is starting to get thick and sticky, continue cooking for 10-15 mins more, stirring frequently so it doesn't burn. It should now resemble a thick, bubbling lava. Leave to cool slightly before transferring to sterilised jars, then leave to cool completely. Keep for up to 3 months in a cupboard – refrigerate once opened.