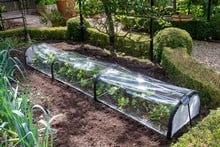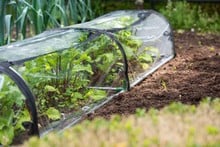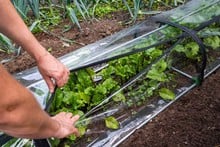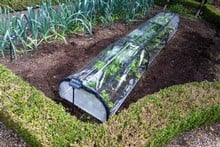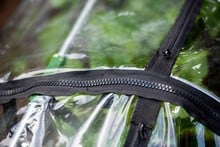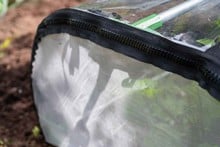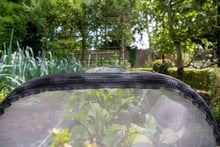 Harrod Modular Cloche
£5.95 P&P
The Harrod Modular Cloche System has been carefully designed to offer protection to your seedlings and plants as well as helping warm the soil. This innovative cloche is supplied as a 1m starter pack which can easily be added to with extensions and includes a PVC cover with other covers available separately for the different seasons.
Read More
Exclusive Designed &
Made by us in the UK
Long Guarantees
*PRICES NOW REDUCED*
*SPECIAL OFFER* - GPL-392 Starter Kit & 2 Extension Kits - SAVE 10%!
The Harrod Modular Cloche System has been carefully designed to offer protection to your seedlings and plants as well as helping warm the soil. This innovative cloche is supplied as a 1m starter pack which can easily be added to with extensions and includes a PVC cover with other covers available separately for the different seasons.
The cloche is designed with a strong steel frame, galvanised for long lasting protection, which is secured together with push connectors. The starter kit comes complete with a PVC cover and mesh vented end panels to reduce humidity build up in the cloche. The PVC cover has zip openings to make it easy to tend the crops in the tunnel without having to move the cloche. The kit also comes with pegs to securely hold the covers in place. The framework is easy to assemble and dismantle when not in use.
The kit comes with the PVC cover, but additional Insect Mesh and Butterfly Net covers are also available separately. The PVC cover offers superb protection and is ideal early in the season to warm the soil and can also help to lengthen the season, providing extra warmth when the temperatures drop later in the year. Insect mesh covers are available separately to protect plants againts minute pests and Butterfly Net covers are also available, perfect to prevent butterflies laying eggs on brassicas.
Each section of the modular cloche measures 1m Long x 55cm Wide x 32cm H, providing plenty of room to encourage strong healthy plant growth. Simply buy the starter kit and then add as many extension kits to cover the size area needed, a simple and effective crop protection system!
Exclusively designed by us!
Strong galvanised steel frame secured together with push connectors.
Supplied with PVC cover as standard with mesh vented end panels.
PVC Cover - UV stabilised for longer life
Zip opening for easy access to crops and to easily remove covers.
Insect Mesh & Butterfly Net covers are available separately.
Supplied as a starter kit with extension kits available separately.
All kits measure 1m long x 55cm wide x 32cm high.
How to plan a Harrod Modular Cloche System:
Buy a 1m long Starter Kit (2 hoops, framework, mesh vented end panels & PVC protection cover).
Extend as required with 1m length Extension Kits (1 hoop, framework & cover).
Separate Insect Mesh and Butterfly Net 1m long Protection Covers are available separately for full growing flexibility
Note: Pictured is 1 starter kit & 2 extension kits
Be the first to write a review for this product.