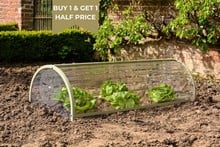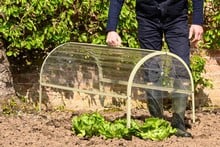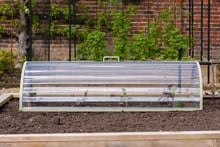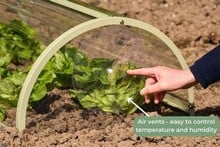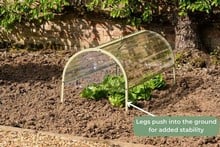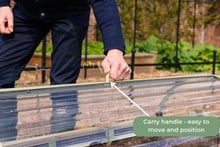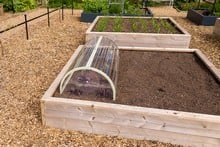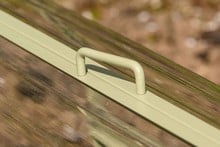 Harrod Longrow Cloche
£5.95 P&P
The Harrod Longrow Cloche is a fantastic addition to the garden, a stylish and practical way to protect crops from the elements along with warming the soil to extend the growing season. The cloche has a strong steel frame in an attractive lichen green finish with a corrugated PVC covering and it's large enough to house a range of crops from dwarf beans to strawberries.
Read More
Exclusive Designed &
Made by us in the UK
Long Guarantees
The Harrod Longrow cloche is a must have for the keen gardener. It is a simple and effective way to protect your plants and still looks stylish on your plot. It provides great protection from weather and pests but also helps to warm the soil encouraging growth earlier in the season.
The cloche has been thoughtfully designed with a handle to make it easy to move and position along with legs to make it simple to push into the ground for extra stability. The strong steel frame is powder coated in an attractive lichen green for a long lasting weatherproof finish. The corrugated PVC cover fits securely onto the frame and each cloche has easy to operate vents at the ends to control air circulation.
The Longrow Cloches are available individually but take advantage of our *Buy One Get One Half Price Offer* and save over £44 and protect even more crops!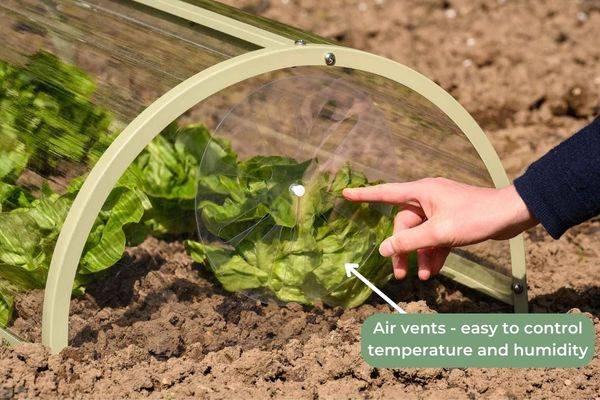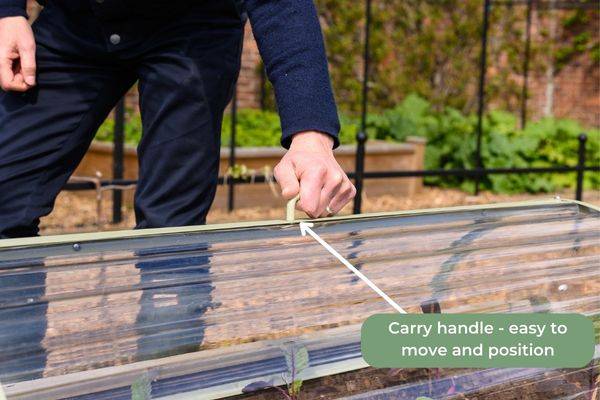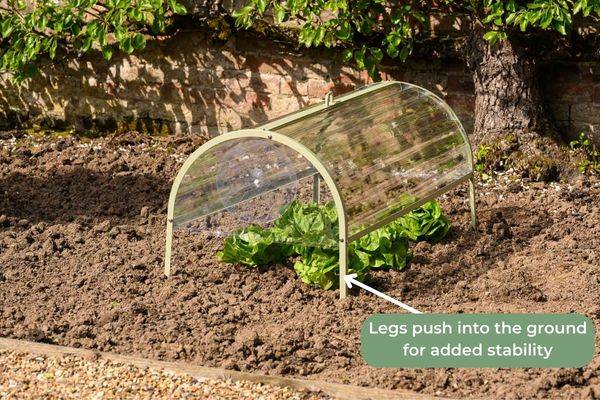 Measures 120cm long x 55cm wide x 31.5cm high in the centre
Extremely strong galvanised steel frame
Powder coated lichen green for a stylish weatherproof finish
Extended legs for added stability when pushed into ground
Tough enough to withstand any extremes of weather
Very strong but lightweight enough to move without dismantling
Lift easily with handle
Can be easily ventilated by turning the circular end panels
Self assembly required
1 year manufacturers guarantee
28th August 2023
These really are the Rolls Royce of garden cloches. Normally beyond my budget but when there is an offer I jump on it. HH products in general are not only amazingly well designed and built but look so elegant and stylish in any style of garden setting. So,,,,,what's not to like!!