We are back and launching new ranges at RHS Chelsea Flower Show 2022!

After a short hiatus, Harrod Horticultural are super excited to be back on the stage of the world's greatest flower show in May – supporting the RHS at The Chelsea Flower Show that aims to bring inspiration to the tens of thousands of customers that pass through the gorgeous grounds at the prestigious Royal Hospital Chelsea.
Here's what Managing Director, Stephanie Harrod had to say about our return to this show in May:
"We have been exhibiting at the Chelsea Flower Show since 2003 when we first launched our decorative steel fruit cage, so we are thrilled to make our return this year.
There is no other horticultural show in the world like the Chelsea Flower Show! It is one of my favourite weeks in my calendar, so I'm so looking forward to seeing lots of familiar friendly faces once again. It is a fantastic place to showcase new products and this year we will be launching our Southwold furniture for the first time and I am really looking forward to receiving face to face feedback."
The exhibit on Western Avenue will be dedicated entirely to the timeless, elegant and stylish handcrafted Southwold collection that features a wide variety of furniture pieces, pergolas, planters, obelisks and supports. Each one hot dip galvanised for rust protection and then hand etched to give the most distinctive antique appearance that continues to improve with the vagaries of the British weather as years go by. After the show being cancelled in 2020 (when we were originally going to exhibit this collection for the first time) we're incredibly excited to be able to share it with you all in person!

Here's a little look at what we've got planned thus far…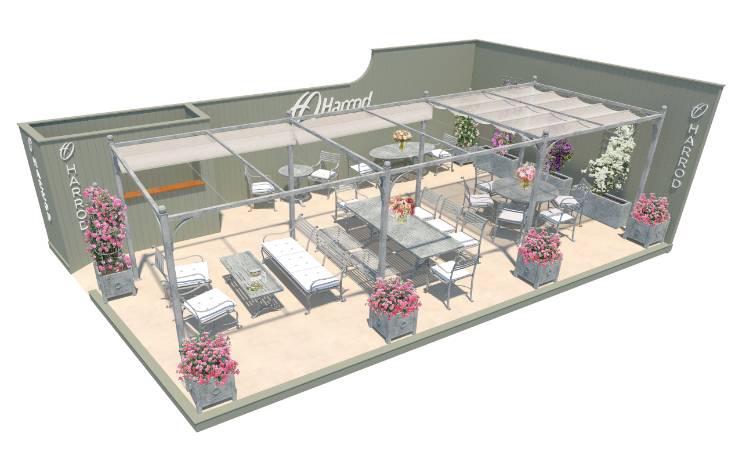 So, what's the story behind the charming Southwold Collection? Well, in the case of the furniture, the designs are something that has been inspired by traditional English blacksmith furniture which became popular at the start of the industrial revolution over 200 years ago. Yet there is a big distinction between traditional English blacksmith furniture and this stunning collection whereby a greater depth of study and care has been taken by Harrod Horticultural to ensure that the furniture is as much comfortable as beautiful. Ergonomic perfection and aesthetics have been combined with formal dining sets as well as bistro, coffee and side table sets, that feature various chair and bench options. There is much excitement with the new casual furniture collection being launched at the show this year - featuring arm chairs, sofas and tables – the quintessential answer to creating a calm place to lounge and escape from it all.
Here's what our Group Director of Design and Engineering, Alex Rocke, had to say about our return:
"So very happy for Harrod to be back at Chelsea this year, the show is the absolute epicentre of gardening and it's been deeply missed. It marks a welcome return to sunnier times for our customers, our industry and Harrod. We are delighted to be showcasing our new range of Southwold Garden Furniture; researched, designed and proudly hand-made by Harrod in the UK! The range has already been exceptionally well received, but we have been eagerly anticipating its Chelsea debut – being face-to-face with our customers is so important."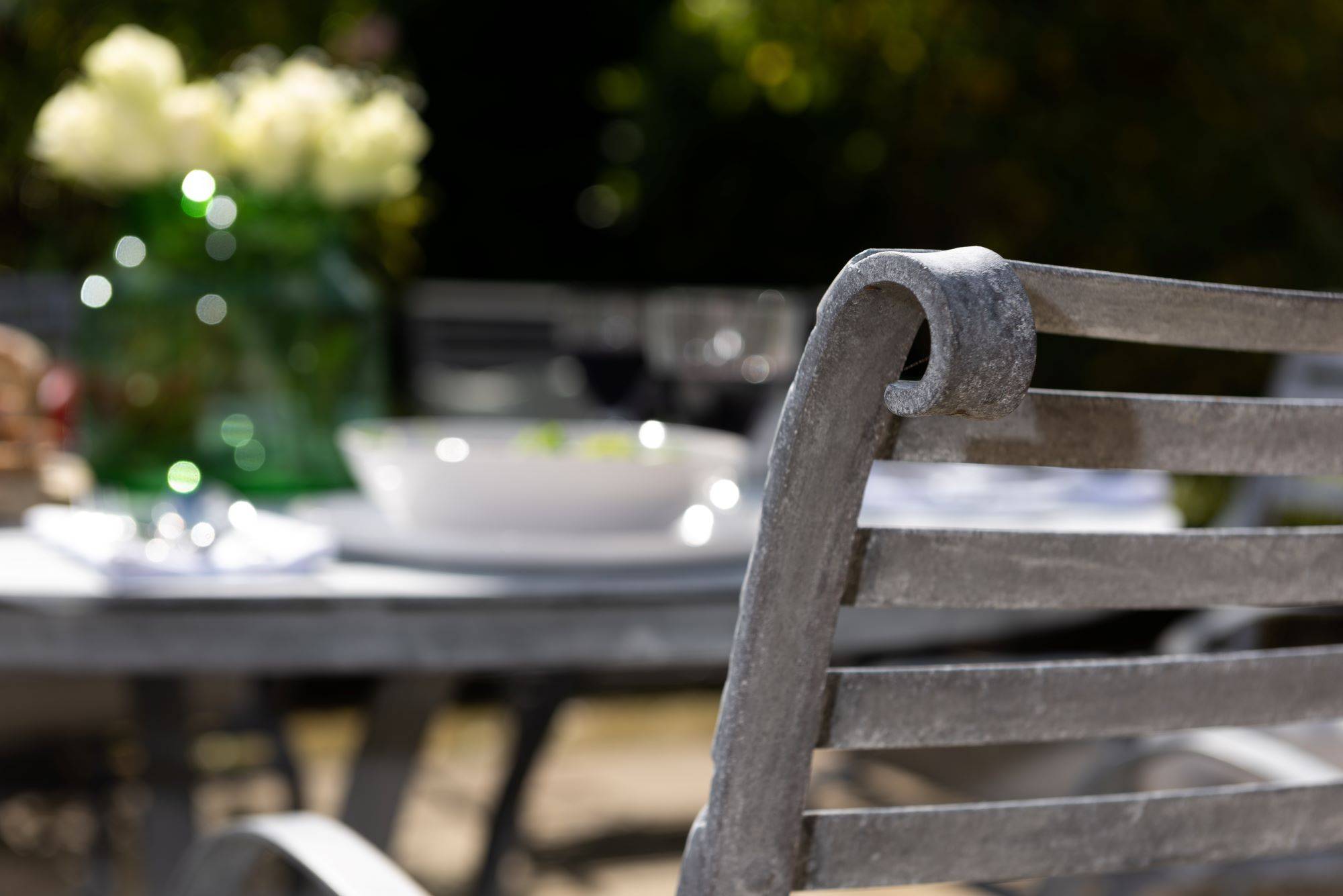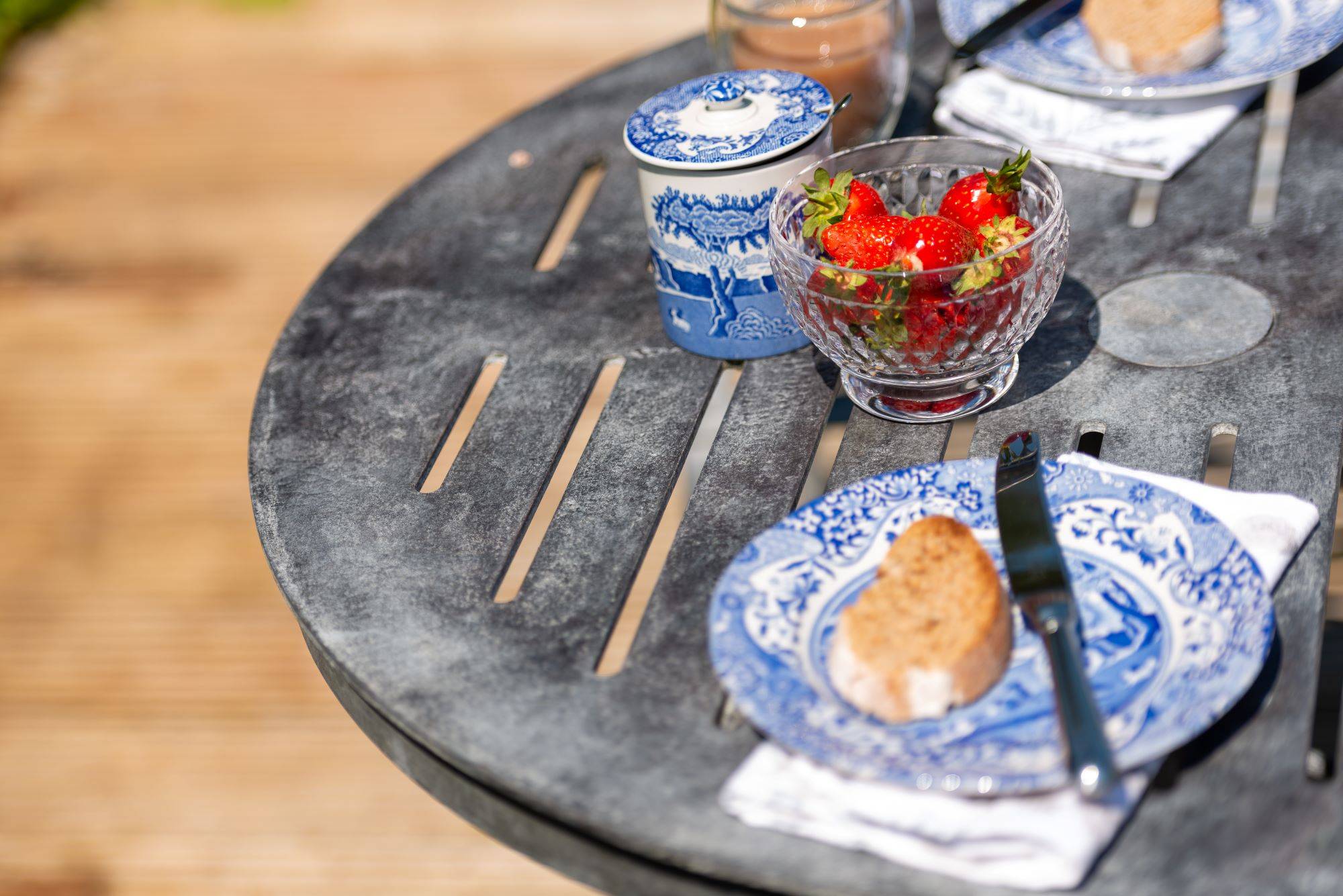 The popular furniture range is complemented by a number of delightful garden pieces which enable the handsome silvery grey patina of the Southwold Collection to be flowed throughout the garden. Create a timeless outdoor living area with the beautifully engineered pergola, it's complete with retractable awning for sun shade and shower protection or a wire roof to create a fragrant living canopy with climbers and ramblers. Together with the furniture set it makes for a stunning backdrop, the perfect centrepiece for small or larger gatherings.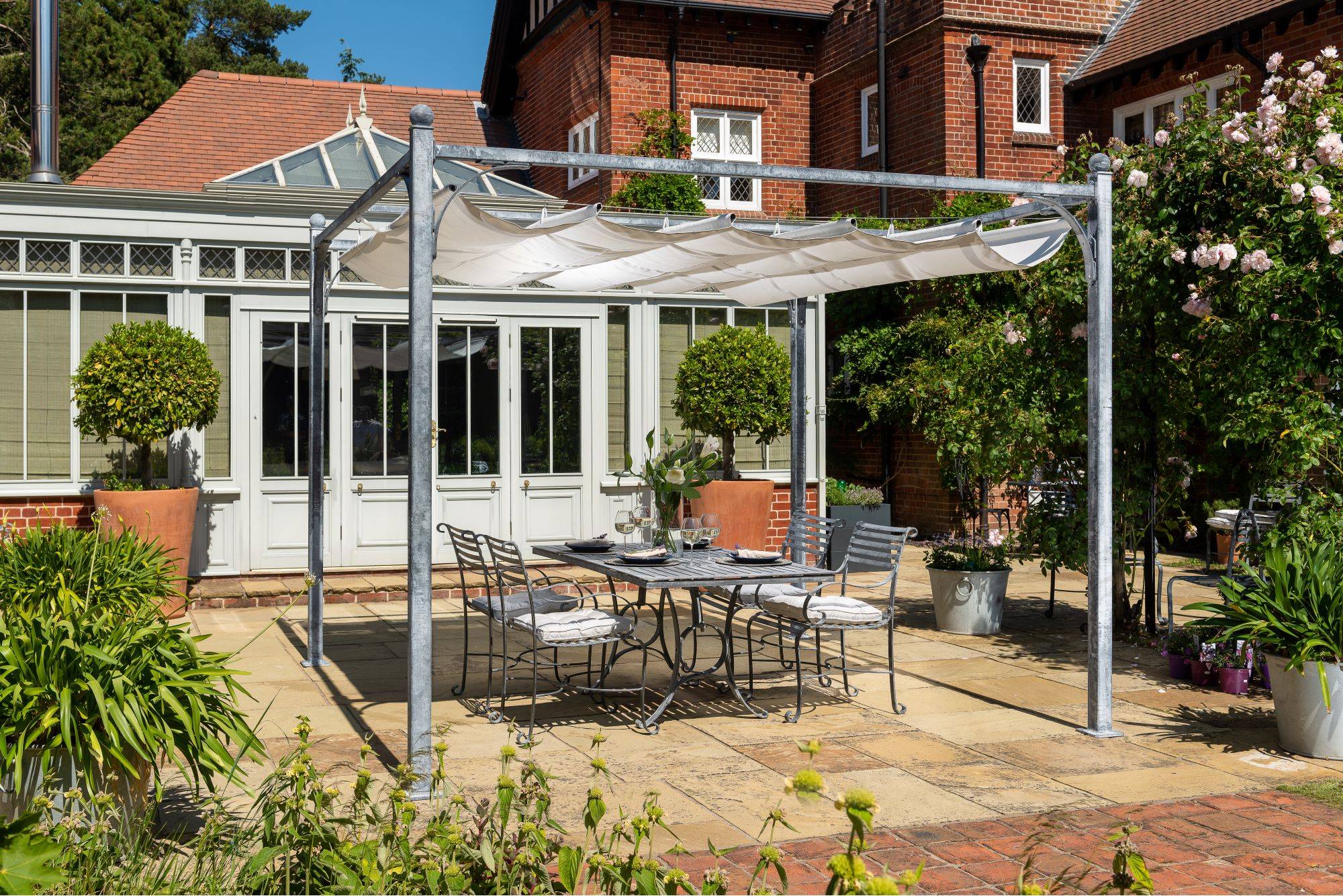 We'll be decorating around the pergolas with our new cube planters with distinctive side panel design whilst borders and walls can be brought to life too with favourite climbers and ramblers intertwining with the decorative handcrafted framework of obelisks, plant supports and trellis. An enduring look that will provide support for years to come.

We will be working with some incredible people to make this project come to life who will be announced in the upcoming months, so keep your eye out for upcoming social posts and blogs!
For more details, please contact Heather McGuinness at heather@harrod.uk.com and visit the RHS website for more info on visiting the show.
Instagram: @harrodhorticultural
Facebook: Harrod Horticultural
Twitter: @HarrodHort
Subscribe to our newsletter here!