Finally, we have had rain and everywhere is looking so much better for it. The kitchen garden is really starting to burst into life now.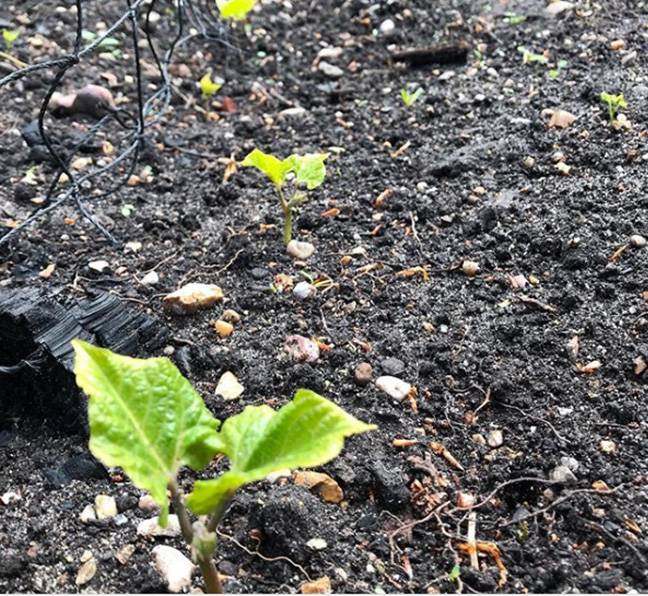 At the end of March we planted a row of runner beans directly outside into the ground as a trial to see if they would grow, but not holding out too much hope. With the rain we have had though, 7 of the beans have begun sprouting which was a lovely surprise.
We recently sowed 2 rows of spinach in a wooden raised bed and they have now started to sprout too. The 3 varieties of carrot are growing steadily, one variety in a raised bed and the other two directly into one of the vegetable beds.
Inside the greenhouse the cucumber plants are producing cucumbers already and the tomatoes, aubergines and pepper plants are looking really strong and healthy.
Next week a new larger brassica net cage is going to be installed so the sprouts, broccoli, cabbages and cauliflowers can be planted outside, photos to follow soon.
Elsewhere in the other gardens, the emphasis is making sure the flower beds, patios and lawns are looking their best for when we can finally have the photo shoot.
We started the week jet washing the final patio, very satisfying when finished. The main lawn has had a feed and weed, the orangery lawn has been scarified and will be left for a few weeks before being reseeded and soon the folly lawns will be treated and then at a later date will be reseeded. With the recent rain the wisteria is starting to flower over the roman pergola.
Last week was National Gardening Week with some great help and advice available from the RHS - https://www.rhs.org.uk/get-involved/national-gardening-week/ . The RHS have also launched their Grow at Home initiative https://www.rhs.org.uk/garden-inspiration/grow-at-home which gives lots of advice on how to grow your own fruit and vegetables at home - well worth a visit whether you are an experienced gardener or trying it for the first time.
Stay Safe and Happy Gardening!