It has almost been like summer, not spring, with the warm weather we have been experiencing. Most days there has been full sun and blue skies which has been brilliant as that has given me the opportunity to get out and really start clearing the flower borders and beds.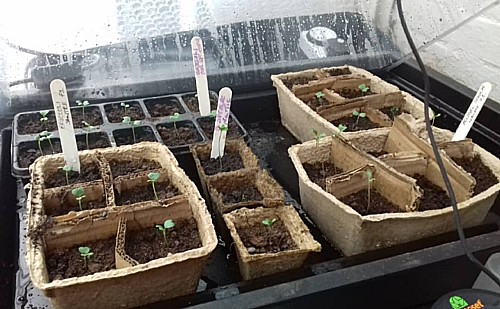 The kitchen garden is still quiet but the greenhouse is getting very busy. The broad beans are really growing due to the warmth which is good and bad, they will need planting outside soon but we are still only in February and we could have bad weather in March or even April which could kill them.
The brussels sprouts and broccoli seedlings are shooting in the heated propagator and, this morning, I noticed the celery seeds are starting to shoot too. Next week I will be pricking out the carrots, those that survived the mouse!
One job outside that still needs doing is digging over the raised beds. Unfortunately, because of the surrounding trees and yew hedging, their roots spread for miles and they will grow into the beds, so a sharp spade is needed whilst digging to cut through the roots.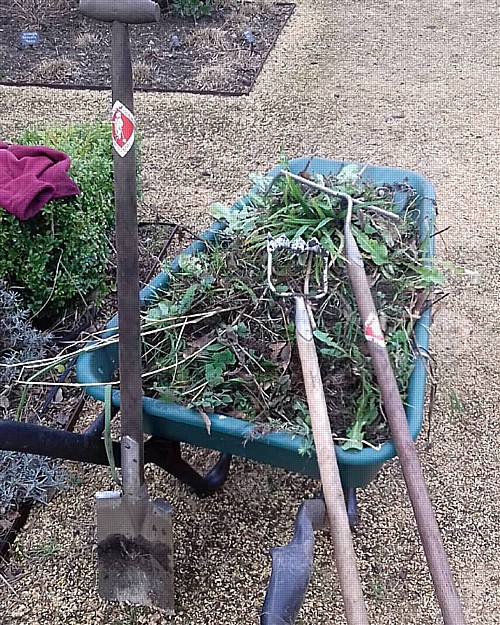 The wild flower garden is also now having its annual weed and clear. The grasses are raked to remove any dead grass and other debris and then they are given a haircut. All old stalks and leaves removed and it's on to hands and knees for a thorough weed.
All the moss is carefully removed to give the dormant plants a chance to start new growth and then a gentle dig, avoiding the emergingplants and bulbs. A satisfying job when you eventually stand up and survey the work you have done.
As it has been a dry week, I have re-applied the winter tree wash to all the apple, pear and plum trees. This will take care of the hibernating pests and their eggs that would cause damage and disease to the tree and fruit.