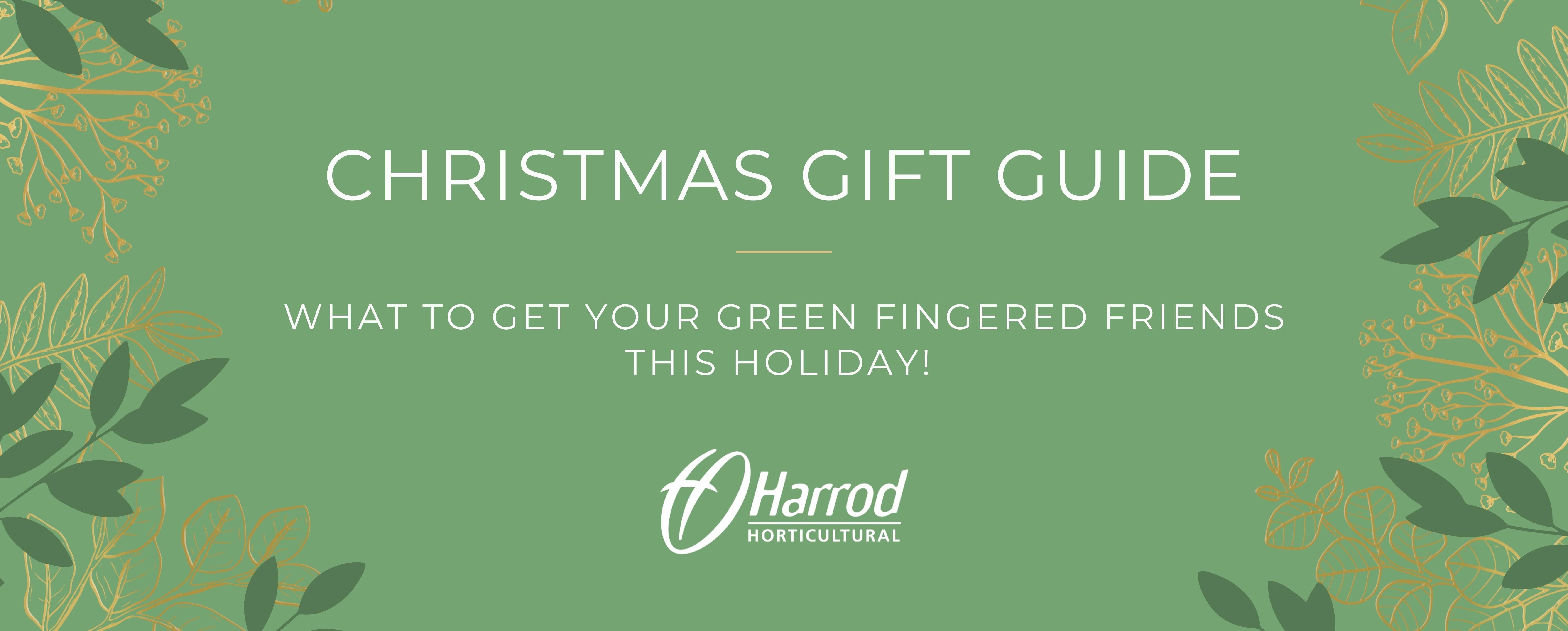 Looking for the perfect gift for the gardening enthusiast in your life? You've come to the right place! We've got everything from gardening accessories to decorative plant supports that are bound to put a smile on their face this Christmas!
Under £25
The Kent & Stowe Capability Trowel is inspired by the work of Lancelot 'Capability' Brown, one of England's greatest gardeners. A multi function garden hand trowel, with serrated edge for weeding.
A stylish Seed Packet Storage tin with leather handles, made from strong steel with a tough Atlantic Blue powder coated finish, perfect for storing and organising all sizes of seed packets.
This charming, super-comfortable, garden kneeler very much reflects Sophie Conrans signature style classic, but with subtle contemporary design touches, available in blue or grey stripe.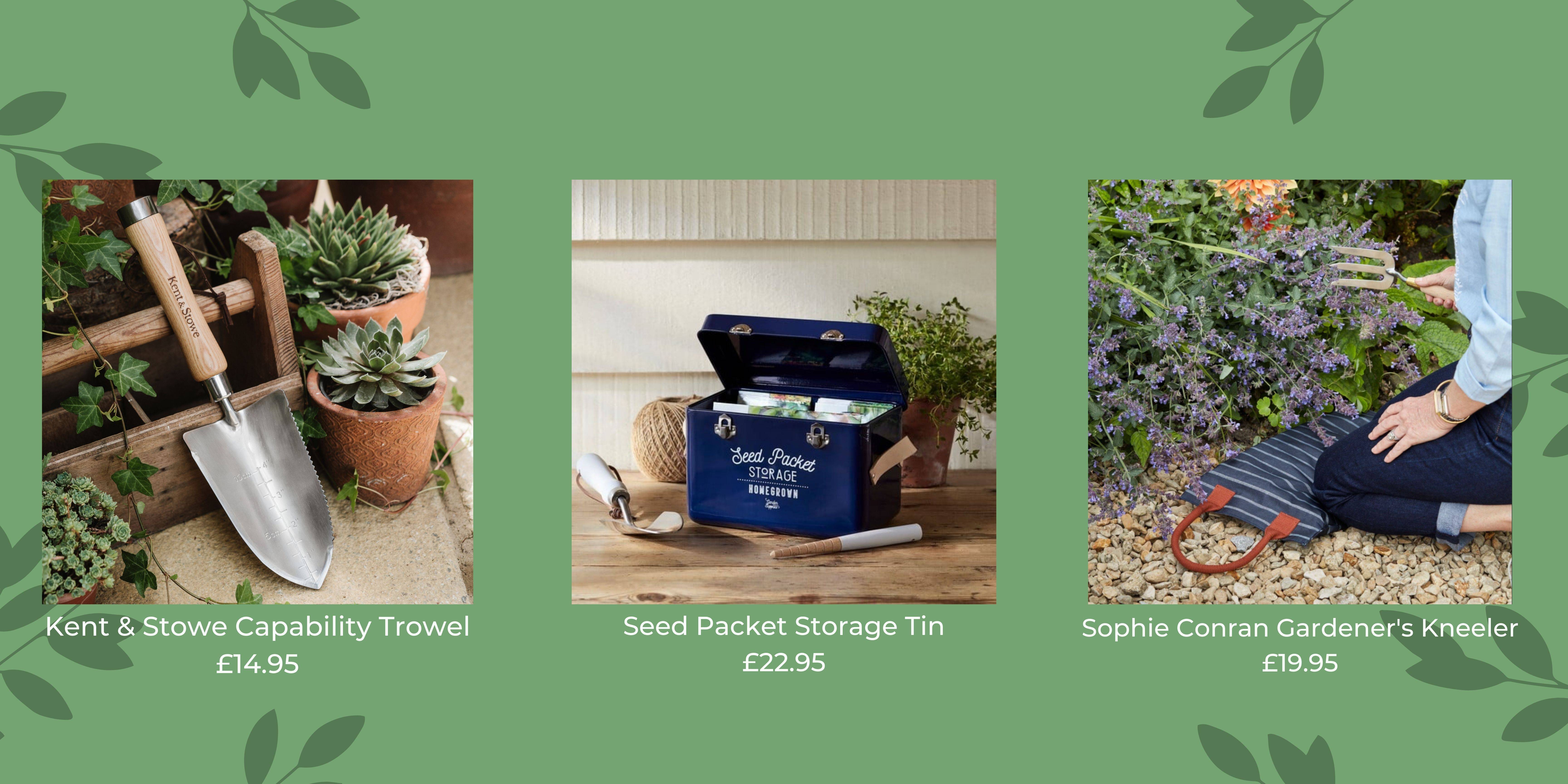 Under £50
These superb British-made thorn resistant Leather Gauntlet gloves are a 'must have' item when working near brambles or nettles providing superb protection for your hands and forearms.
This stylish Sophie Conran gardener's apron by Burgon and Ball has an understated, timeless stripe design, with two lovely deep pockets and a smaller patch pocket, an enduring favourite, available in blue or grey.
Sophie Conran Garden Tools Bag
This smart Sophie Conran tool bag has a large central compartment and plenty of pockets for all your hand tools and accessories. Part of Sophie's garden range, this garden bag can be teamed with co-ordinating protective waist apron and gardener's kneeler.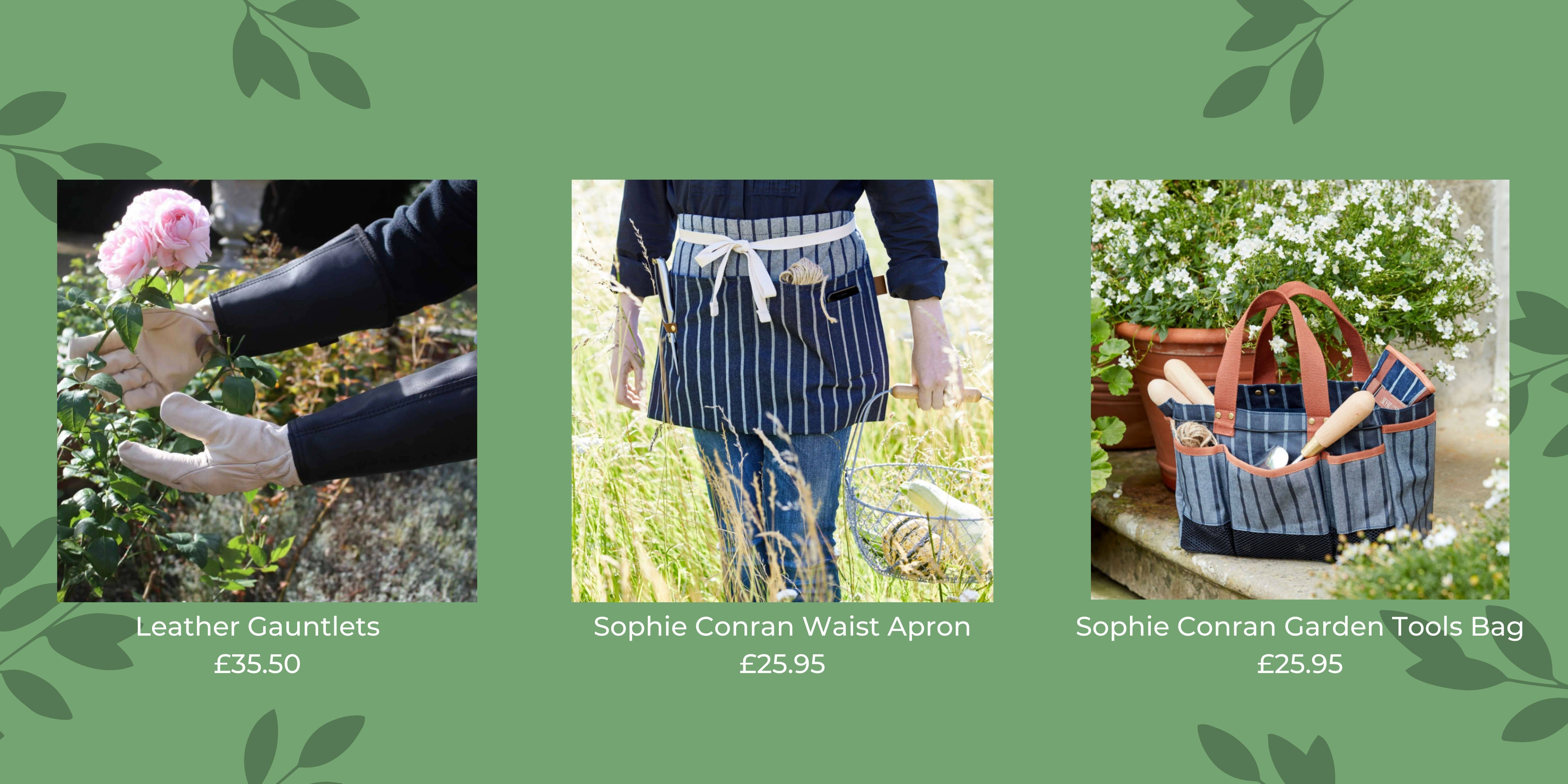 £50 Plus
Haws Copper Indoor and Seedling Watering Can
The Haws Copper Indoor and Seedling Watering Can is a truly stunning addition to our extensive English-made range of Haws watering cans and will certainly enable you to efficiently water indoor plants and greenhouse seedlings in no uncertain style - not to mention make an ideal gardening gift.
The traditional Sussex Trug is a real customer favourite, made using traditional techniques to create a strong, durable and charming trug, popular for collecting fruit, vegetables and flowers.
Manufactured from cast iron and glazed in horticultural glass these sturdy Garden Cloches will withstand rain, snow and gales and are a perfect way of protecting the more delicate plants in the garden or providing a faster start to the growing season.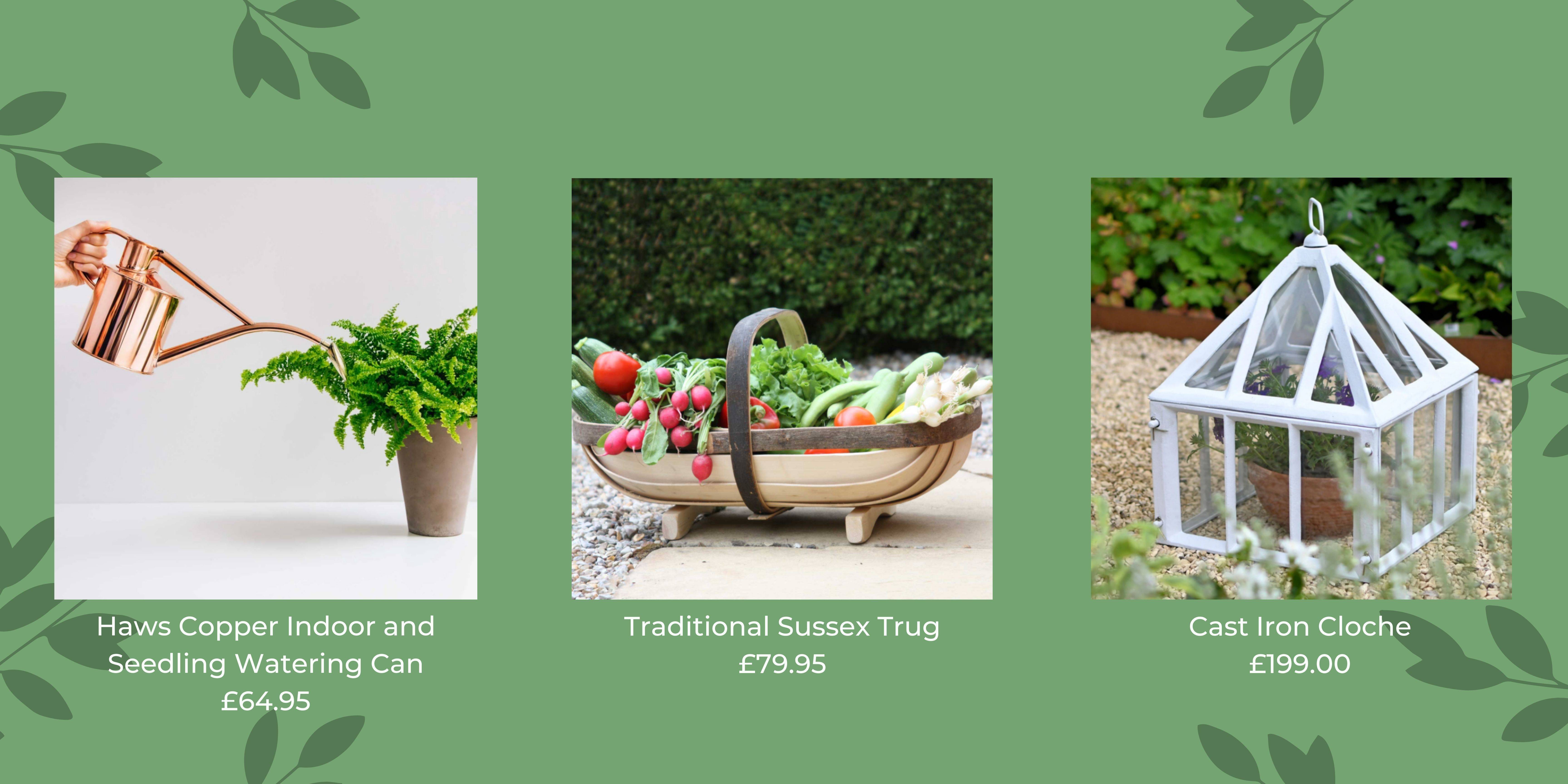 Why not have a look at our variety of decorative plant supports. Coming in matt black, rust and galvanised finishes, these make the perfect gifts for any keen gardener.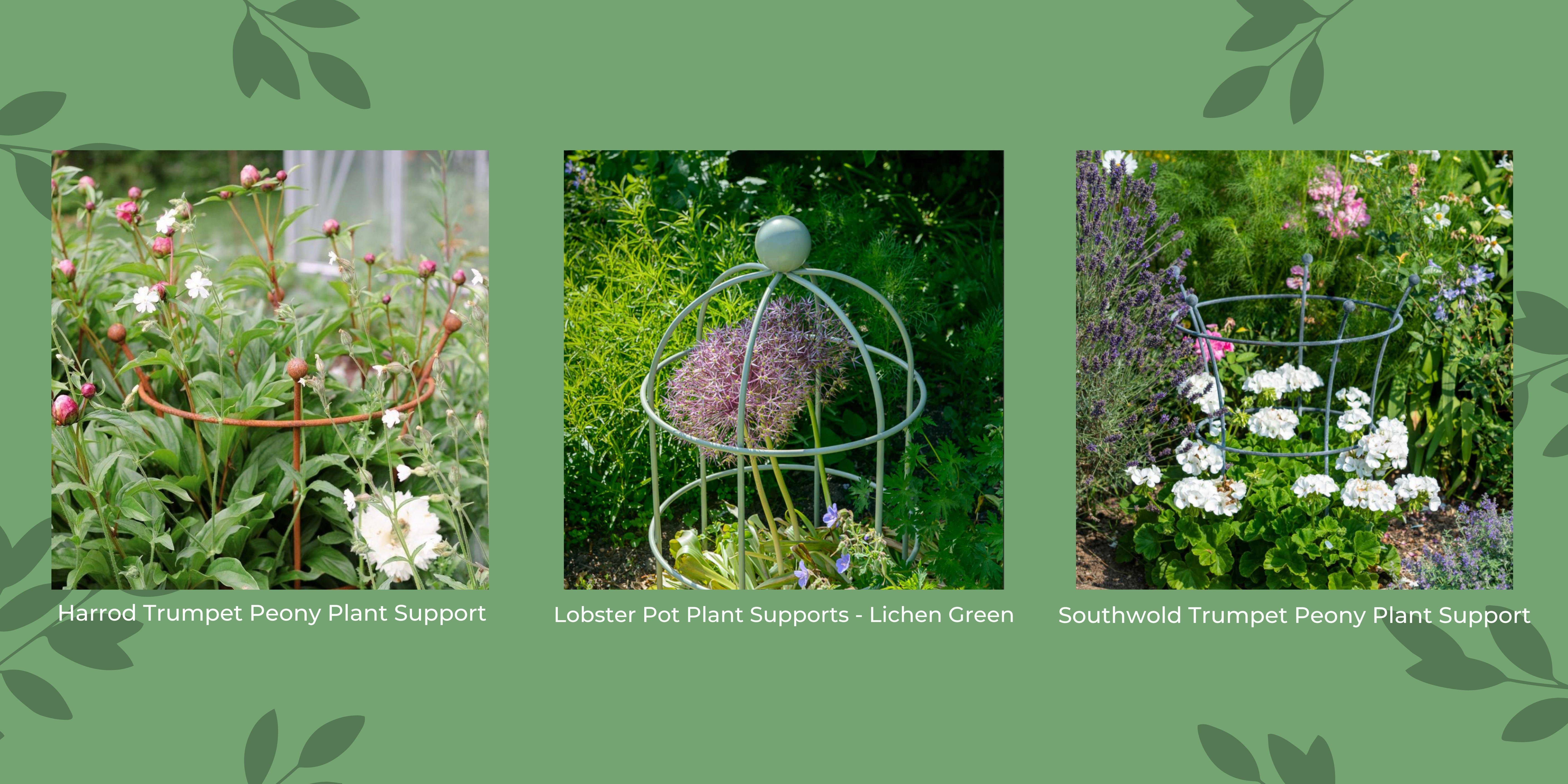 Gift vouchers
Too much to pick from? Our Harrod Horticultural Gift Vouchers are an easy way to ensure your loved one gets exactly what they want this Christmas! You can purchase anywhere between £5-£100, find out more here. Order online or call customers services on 0333 400 6400 (local rate)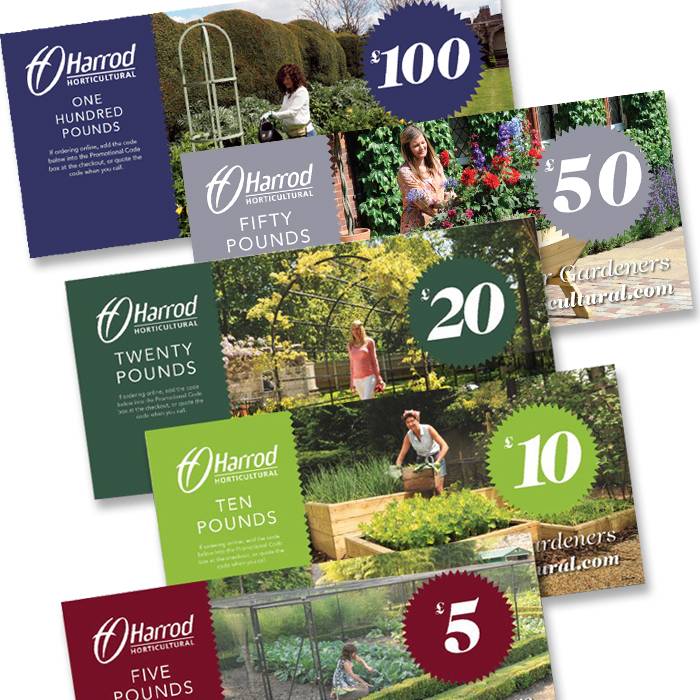 At the end of the day we know that this years holiday season is about much more than gifts, it's about spending time with all of those we missed last year... Here's to hoping you all have a brilliant Christmas!
Best wishes,
The Harrod Horticultural Team!