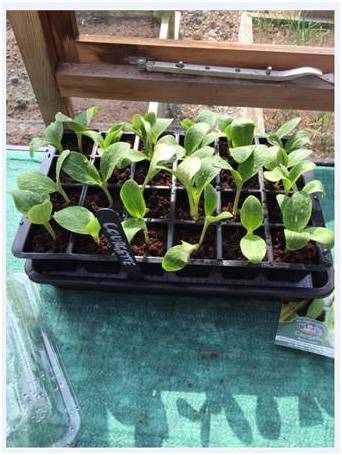 The Customer Service team had a pleasant suprise this week when visiting the Harrod Horticultural Greenhouse for their regular training, with the seeds planted in the Self Watering Propagators well and truly underway.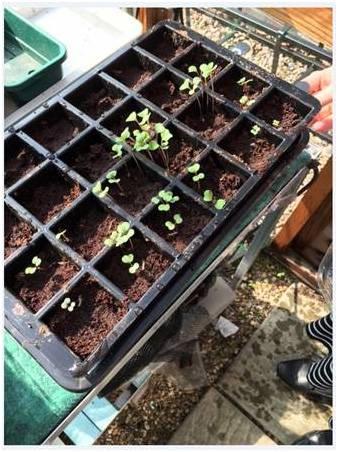 The Courgettes in particular have gone mad! Courgettes do like a lot of water and it appears that this self watering solution really suits them, as you can see from the growth in the picture (right) - and this is in less than 2 weeks!
The Red Russian Kale (left) and the Broccoli have not fared quite so well although early signs are still promising...watch this space.
Everything is currently all systems go at Harrod HQ, the enquiries and orders are coming through thick and fast, so our Customer Service team have had little time to get into the greenhouse and garden.
Any spare moments have been spent assembling one of our Standard Raised Beds. This is great for our teams product knowledge and to gain a better understanding of our products.
Once complete the raised bed will go into the garden to be filled and planted up - currently deciding what to plant in it - current front runners are beetroot and carrots.
Happy Gardening