Gardening with children is a great way to get some fresh air, exercise and have fun together. As the summer holidays approach, as a parent you are probably looking for ideas to stave off the inevitable 'I'm bored' statement for as long as possible.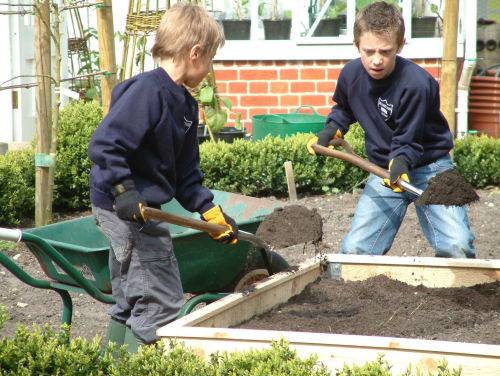 1. As an introduction to gardening, children can write a food diary with pictures of the foods they ate over a weekend. Discuss the number of different food types, if they are healthy foods, the food groups they belong to and whether any of these foods can be grown at home in the garden. Children can suggest what vegetables they would like to grow and discuss each choice based on "Do we like it? Is it very good for us? Can we grow it? How can we eat it – is it delicious and easy to prepare?" If each answer is positive, it goes into a shortlist from where a final choice is made.

2. Make a plan for your garden with a sketch and decide the layout of crops, your garden time frame for growing. Find out when your garden season is to begin and end so that you know when to plant each variety and when to harvest. Think about whether you want crops to harvest at the same time or whether you want it staggered across a period of time.

3. Decide where the plot should be (considering sunlight, shelter, soil type, etc). Plant a home-made plant label in the proposed growing area of the garden and watch its shadow throughout the day to see if the area receives a lot or a little amount of sunlight. Also test the soil with a finger to asses dryness and watering needs and older children can use a soil testing kit to investigate the ph of the soil.
4. Decide what you will grow into – soil, raised beds, elevated raised bed tables, or manger planters. Children will love helping to build garden planters such as raised beds and tables and filling them with soil.

5. Go to the supermarket, order online or visit a garden centre together to purchase supplies. For the summer holidays, quick simple growing crops from seed like lettuce are perfect or peas to eat as shoots in salads. Cress heads are great for young gardeners to try and cress grows quickly. Herbs like basil and chives can also be bought from supermarkets and planted in your garden for a continual supply over the summer holidays. If you start in May or June there is still enough time to purchase plug plants from garden centres or online to make things easy.
6. Make homemade garden labels from yoghurt pots and decorate with waterproof paint so you know which seed and plug plant is which once you have planted up.

7. Explain that plants are like humans when it comes to watering, i.e. they can drown and can also die of thirst.

The Golden rules are:
• Measure moisture each day - 3cm depth of dry soil needs watering
• Water in the evening or morning,
• Water soil and not plants - gets water to the roots
• Be gentle
• Don't over water or flood,
• Deep roots don't need more water
• Mulch, mulch, mulch, mulch.

Children can go round the garden and measure the moisture levels by feeling the soil for its need of watering. Water with children's watering cans and ask whether it is being done correctly according to the watering golden rules.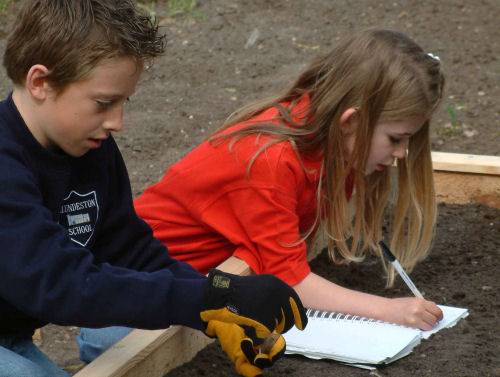 8. Photograph or video the garden regularly so you can see plants growing and create a decorated garden diary.

9. Celebrate the harvest! During the growing season look through cook books, on the internet and online for recipes that include the plants you are growing then once harvested, prepare and cook these simple recipes together with your children. Enjoy a family meal with your home grown ingredients and let your child tell you about the parts of the project they enjoyed the most!

10. In the garden diary evaluate the success and failures of the project. What happened? What did we want to do? Did we do it? What did we hope to learn? Did we learn it? Did we enjoy it? Did we spend our fundraising wisely? Which gardening products will help us next season? Above all, did we enjoy it......Happy Gardening!

Sign up your school gardening club to Budding Gardeners for free, for hints, tips, growing advice, competitions to enter and up to 15% discount from the Harrod Horticultural range.
Many thanks to Green Gardener a Gardening Blog for both beginner and experience gardeners for publishing this article.