Keeping plants in both the kitchen and ornamental garden well watered during the summer can be a real challenge, so drought-afflicted gardeners across the country will be delighted to learn that we've got plenty of ideas to overcome the problems lack of rainfall and disruption holidays cause to the overall garden watering plan.

Watering the garden is never easy in the height of summer with low rainfall and holidays to contend with and although the Harrod Horticultural Summer Catalogue stops short of actually picking up a watering can or hosepipe for you, it will give you plenty of garden watering ideas and solutions!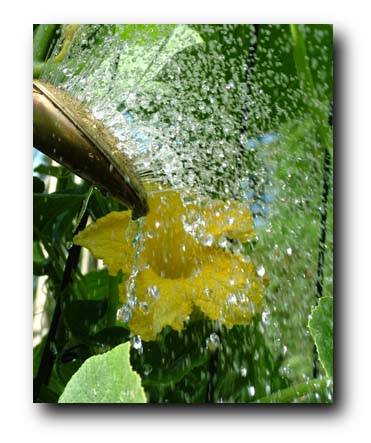 The 108 pages are packed of full of innovative ways to irrigate your garden, harvest fruit and vegetables and even create your own culinary treats from home-grown produce thanks to the ever expanding range of quality kitchenware – but it's watering your fruit, vegetables and ornamentals that the award-winning Lowestoft-based mail order company are focusing on.

Gardeners fed-up with constantly interchanging spray guns or holding their finger over the end of the hosepipe will be delighted with the new Super Pro Multi Pattern Spray Gun; the only problem may be deciding which of the nine spray patterns to use.

And on the subject of garden hosepipes, the topple-proof Hose Trolley and Hose Kit rides into town with the promise of keeping your garden safe and tidy by coiling up 30 metres of hose and allows you to wheel it into place for further watering – no more tripping over snaking hosepipe!

Old favourites such as the soaker hose, top of the range Harcostar water butts and accessories and greenhouse growbag watering mainstay the Speed Feed also put in a summer catalogue appearance alongside an unglamorous but very handy pressure reducer, creating a veritable deluge of watering ideas.

But the bumper catalogue doesn't begin and end with garden watering; early summer harvesting is taken care of by the versatile hooked garden knife and never-miss-a-currant berry picker, working hand in glove with wire trugs and wooden fruit boxes to get your home grown fruit and veg to the kitchen in style – and once it's there, the increasing range of world class kitchenware helps you make the most of your garden produce.