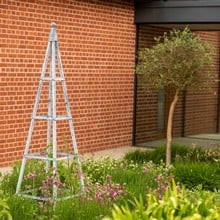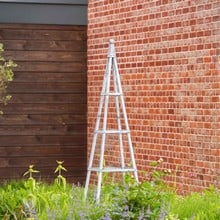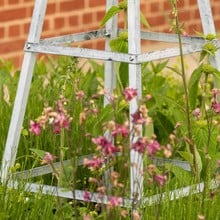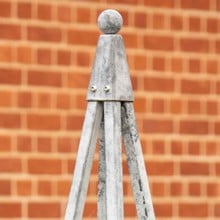 Southwold Pyramid Steel Obelisk
£9.95 P&P
The Southwold Pyramid Steel Obelisk is part of our Southwold Garden Collection, endorsed by the RHS, each obelisk is handcrafted in our Suffolk factory and will make a real focal point in the garden with its hand-etched traditional style finish.
Read More
Exclusive Designed &
Made by us in the UK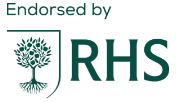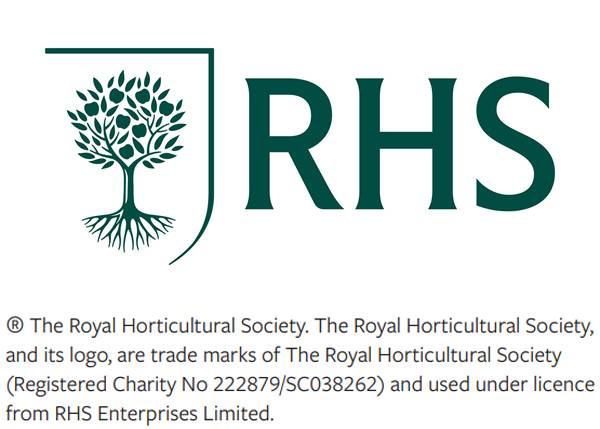 The Southwold Pyramid Steel Obelisk is part of our Southwold Garden Collection, endorsed by the RHS, each obelisk is handcrafted in our Suffolk factory and will make a real focal point in the garden with its hand-etched traditional style finish.
Each obelisk is made using 25mm square high grade steel section for the framework with supporting rings and a decorative ball finial. Measuring 2.11m high from the ground and 0.6m wide at the base, the obelisk is very stable and does not need pushing into the soil or concreting into position, making it ideal for hardstanding or patio use.
The obelisks are hot dip galvanised for rust protection and then hand etched for a unique aged patina which develops and improves as the obelisk weathers. Easy to assemble each obelisk uses long-lasting stainless steel fixings.
This attractive obelisk is ideal for supporting all types of climbing plants, adding height and interest to beds and borders and really is built to last with a 25 year framework guarantee.
Southwold Pyramid Steel Obelisk - handcrafted in our Suffolk factory
Endorsed by the RHS
Measures 2.11m H x 60cm Wide at base
Very stable no need to push into soil
Ideal for patio or hardstanding areas
Manufactured using high grade steel 25mm square section
Supporting rings hold framework in place - obelisk is finished with a ball finial
Hot dip galvanised for rust protection
Hand Etched for a unique aged patina
Finish improves as the obelisk weathers
25 year framework guarantee
Discrete flush fitting connectors
Plastic connectors have steel inserts for additional strength
Stainless steel fixings
Supplied flat packed for ease of delivery
Quick to assemble
Full instructions included
Perfect for most climbers including roses
The obelisk is part of our popular Southwold Collection which includes Garden Furniture, Plant Supports, Obelisks and Trellis - view the collection here.
Be the first to write a review for this product.
SOUTHWOLD GARDEN COLLECTION
This new handcrafted traditional collection takes its name from the popular Suffolk coastal town of Southwold, just a short distance from Harrod Horticultural where we design and manufacture the range in our workshops.
TIMELESS ELEGANCE
The range is inspired by traditional blacksmith designs which became popular at the start of the industrial revolution over 200 years ago. Many of the shapes, forms and general look and feel quote directly from this heritage.
HIGH SKILLED PRODUCTION
All of the products in our Southwold range are hand made by skilled technicians and finished in our workshops in Suffolk where we have been manufacturing for over 65 years. Due to the handmade nature of the products all pieces are unique, these slight differences add real soul and charm in a world of mass produced conformity. Before final finishing all of the products are dipped in a bath of molten zinc which envelops the steel in a blanket of sacrificial rust protection. Each product is therefore extremely tough and durable, and will withstand the most extreme British weather.
DURABLE FINISH
Before the final finish, each obelisk is hot dip galvanised and then chemically 'etched' by hand after the zinc coating is applied leaving an antiqued patina appearance which improves as the product weathers. The magic of the finish, is that the character of each piece only improves with age, the more the seasons pass the more the appearance is enhanced.
The Southwold Pyramid Steel Obelisk framework is guaranteed for 25 years.