The flagship RHS garden, Wisley is so much more than just a beautiful place to visit. Providing a peaceful retreat from bustling Surrey life, RHS Wisley is a garden of extraordinary diversity and depth. The many highlights include the stunning Glasshouse, model gardens, fruit orchard and Rock Garden and the 240 acre venue is also the setting for a variety of events, plant collections and RHS science and learning activities.
The gardens form the hub of the RHS operation and as such boast well stocked shops, cafes and many other attractions. Being situated just minutes from the M25 motorway, Wisley is easily accessible from London, Kent, Surrey, Berkshire, Sussex, Hampshire and Dorset.
Harrod Horticultural are very proud of their association with the RHS and Wisley and our project to install 11 fruit cages at various sites around the gardens back in 2006 and this article, including an interview with key fruit growing staff, still makes interesting reading.
RHS GARDEN WISLEY
Wisley, Woking, Surrey GU23 6QB

OPENING DATES
RHS Wisley is open every day of the year except Christmas Day. For opening hours, admission prices and further details telephone 0845 260 9000 or visit the informative RHS Wisley website.
DIRECTIONS
Google Maps will take you straight to RHS Wisley in Surrey.
Please check before visiting as some items are used seasonally and may not be in use/on display all year round
Harrod Horticultural products currently on display in and around the model fruit and vegetable gardens and fruit field at RHS Wisley are: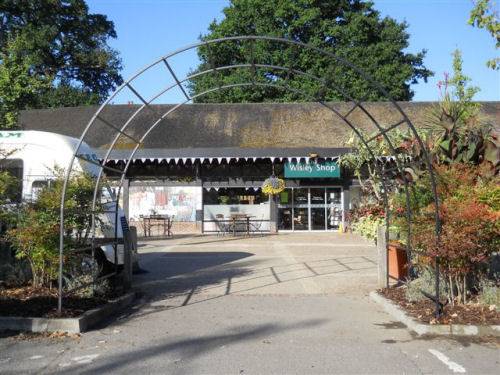 Slot Together Compost Bin, Additional Module and Lid
GCO-039, 031 and 033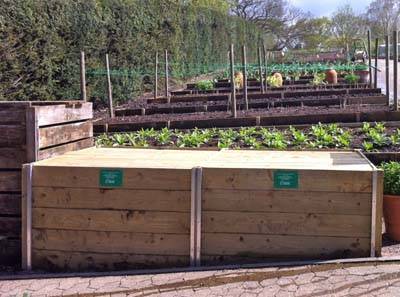 Heavy Duty Steel Fruit Cages
GDN-100: 3.5m x 4m, 5m x 4m, 2m x 4m, 14.5m x 19m, 13.5m x 19m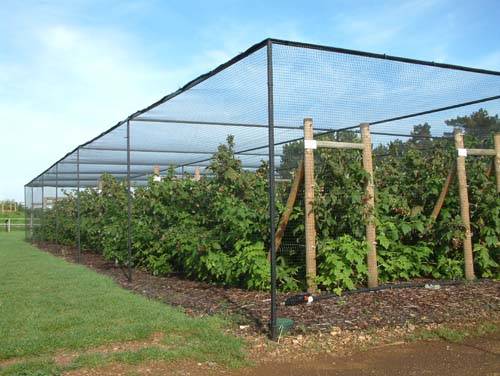 Decorative Peak Roof Steel Fruit Cage
GFC-128: 4 x 2.5m x 2.5m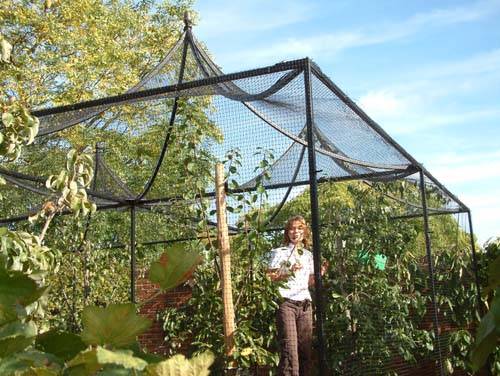 Aluminium Fruit Cages:
GDN-160: 7m x 7m, 6m x 7m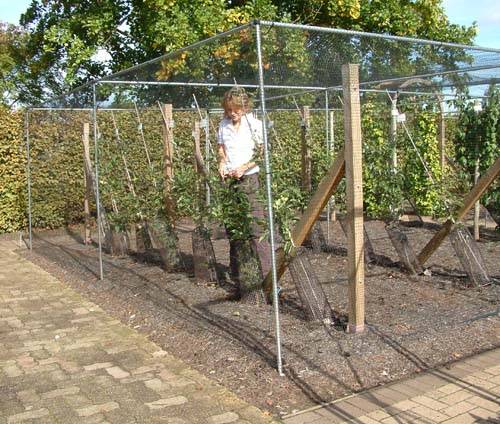 Wall/Fence Fruit Tree Protector (with covers):
GDN-440: 5.6m

Two Tier Staging
GHA-056 56cm (22") D x 230cm (7' 6") L

Compost Tumbler:
GCO-180: 334 Litre

Standard Raised Beds:
GDN-430 1.2m x 1.2m x 1 Tier, 2 Tier
GDN-430 1.8m x 1.2m x 1 Tier, 2 Tier

Superior Raised Beds:
GDN-474 6ft x 4ft x 2 Tier, 4 Tier

Timber Cold Frame
GCF-030
Strawberry Growing Table
GPL-712
1.5m H Black Coated Aluminium Vegetable Cage
GDN-828
2 of our 3m Roman Arches
ARC-157
*PLEASE NOTE THAT NO PRODUCTS ARE FOR SALE AT THE GARDEN SHOP