RHS Wisley is the flagship garden of the Royal Horticultural Society and is a beautiful place to visit, providing a peaceful retreat from bustling Surrey life.
Set over 240 acres, the gardens offer extraordinary diversity and depth with highlights including the stunning Glasshouse, model gardens, fruit orchard, rock garden along with the recently opened Hilltop and Clear Lake projects.
RHS Hilltop is an ambitious project with a state of the art research facility for gardening science as well as a wildlife garden, wellbeing garden and world food garden which features our garden arches, obelisks and crop cages.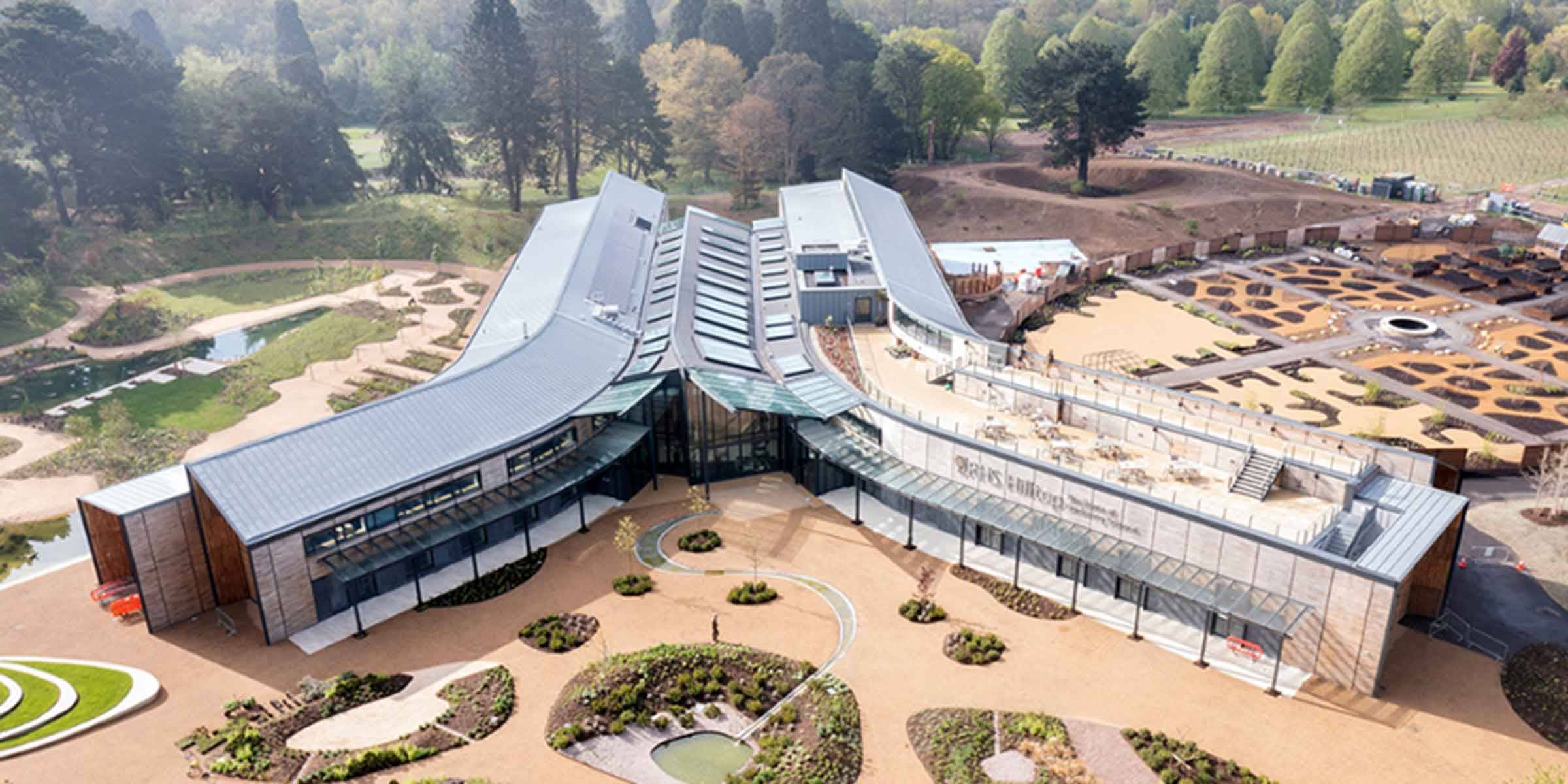 RHS Hilltop
Clear Lake is a stunning project, with a man-made lake collecting rainwater for irrigating the garden, providing the perfect habitat for Wisley's wildlife. Beautiful oak-framed pavilions are situated on the edge of the lake and we were lucky enough to be asked to supply our garden furniture for these pavilions.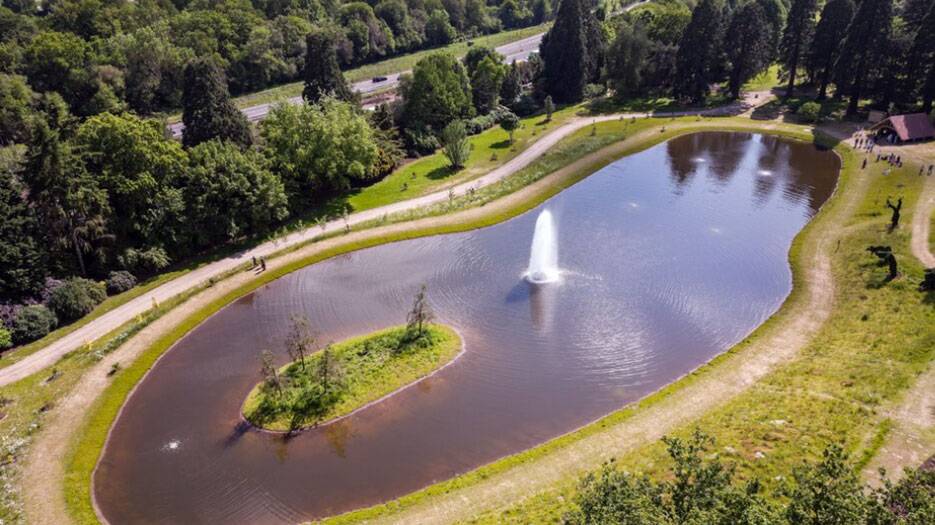 Clear Lake Project
Wisley is the hub of the Royal Horticultural Society operations and along with the beautiful gardens there are also shops, cafes, a restaurant, food hall along with a plant centre and garden centre. Being situated just minutes from the M25 motorway, Wisley is easily accessible from London, Kent, Surrey, Berkshire, Sussex, Hampshire and Dorset.
RHS GARDEN WISLEY
Wisley, Woking, Surrey GU23 6QB
OPENING TIMES
RHS Wisley is open every day of the year except Christmas Day.
Standard Opening Hours
Mon-Fri 10am to 6pm
Sat-Sun 9am to 6pm
Last entry to garden is 5pm
To check opening hours, admission prices and further details visit https://www.rhs.org.uk/gardens/wisley/


Harrod Horticultural & RHS Wisley
Harrod Horticultural are thrilled to have our Southwold Furniture on display at the new Clear Lake Project at Wisley, with benches also around the gardens and the furniture also on display in the Garden Centre.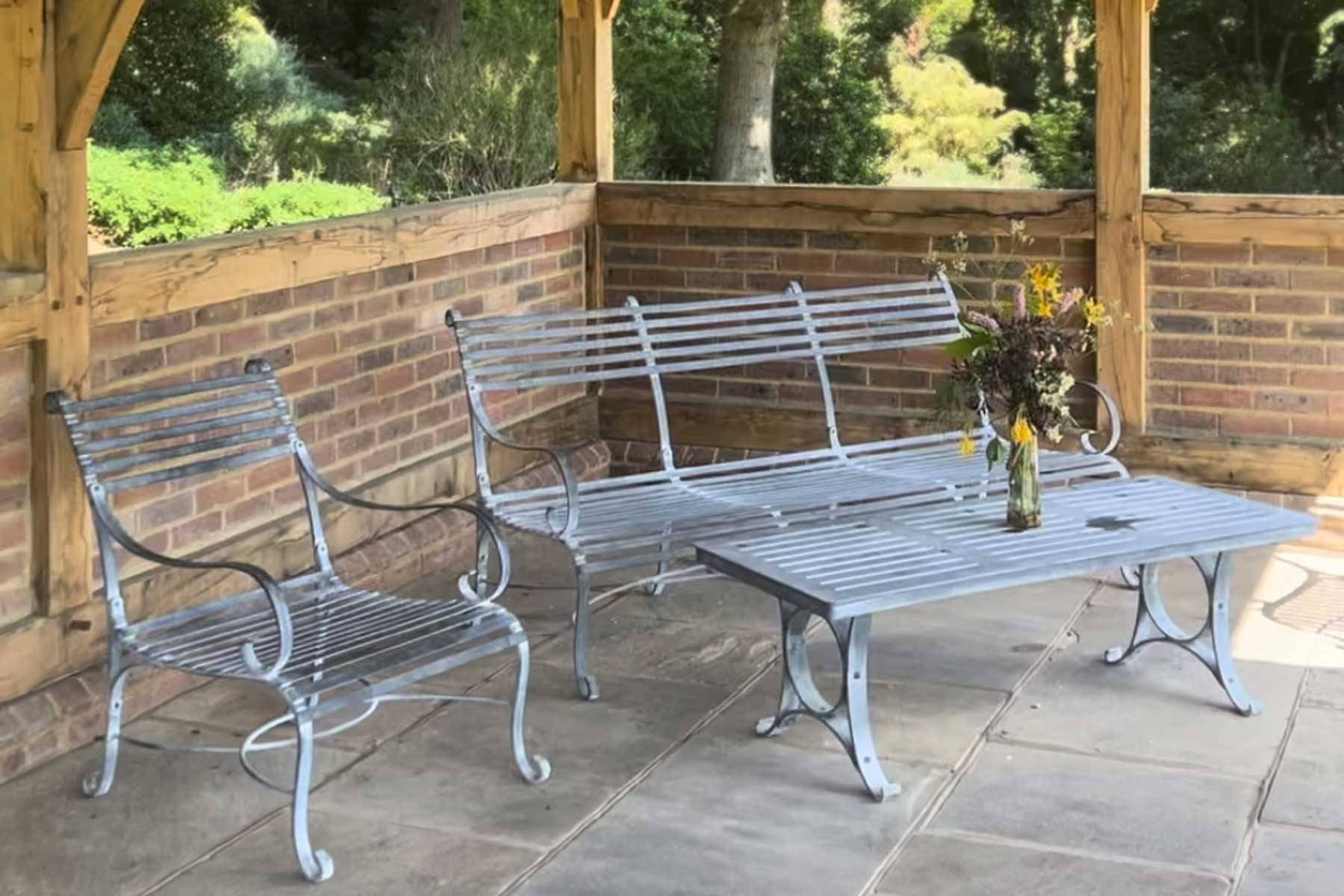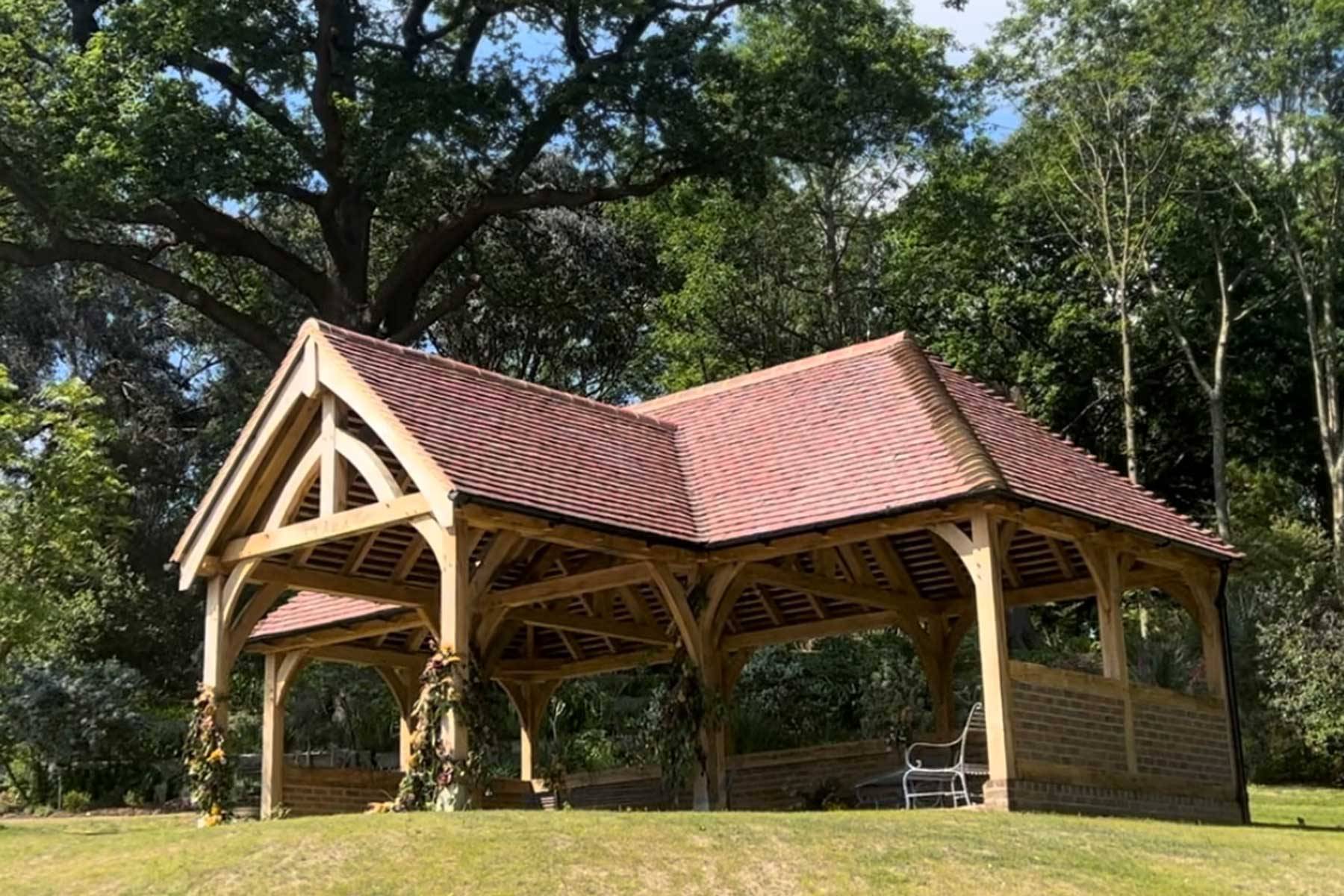 We also have our garden arches and obelisks on display in the World Food Garden at the new Hilltop project. This amazing garden has been designed for visitors to walk through the garden and look at all the food growing around them. The cafe has tables situated within the garden and uses produce from the gardens, making vistors feel immersed in the whole growing experience.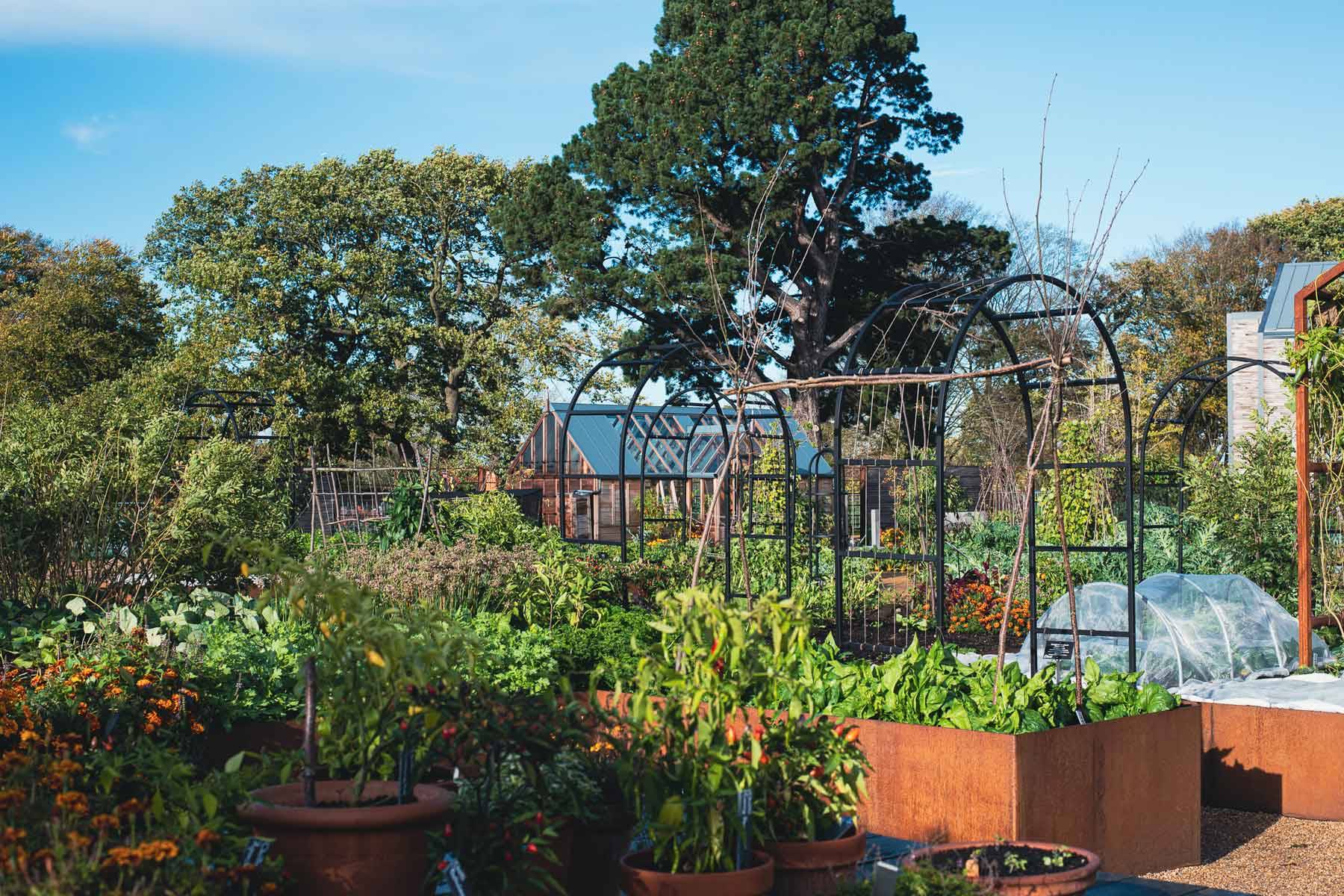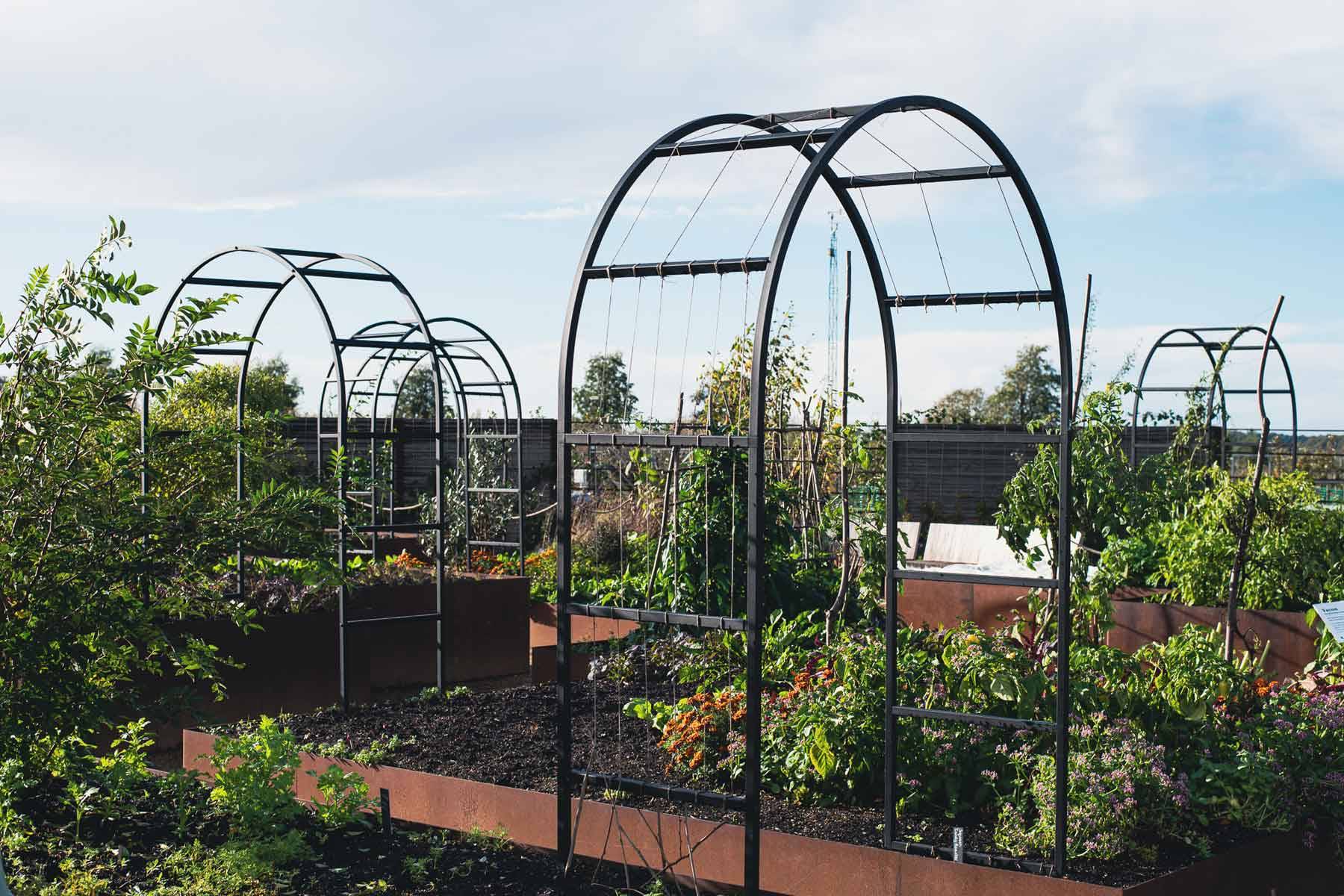 Harrod Horticultural products are also on display in and around the model fruit and vegetable gardens and trial gardens at RHS Wisley and include:
Decorative Peak Roof Steel Fruit Cage