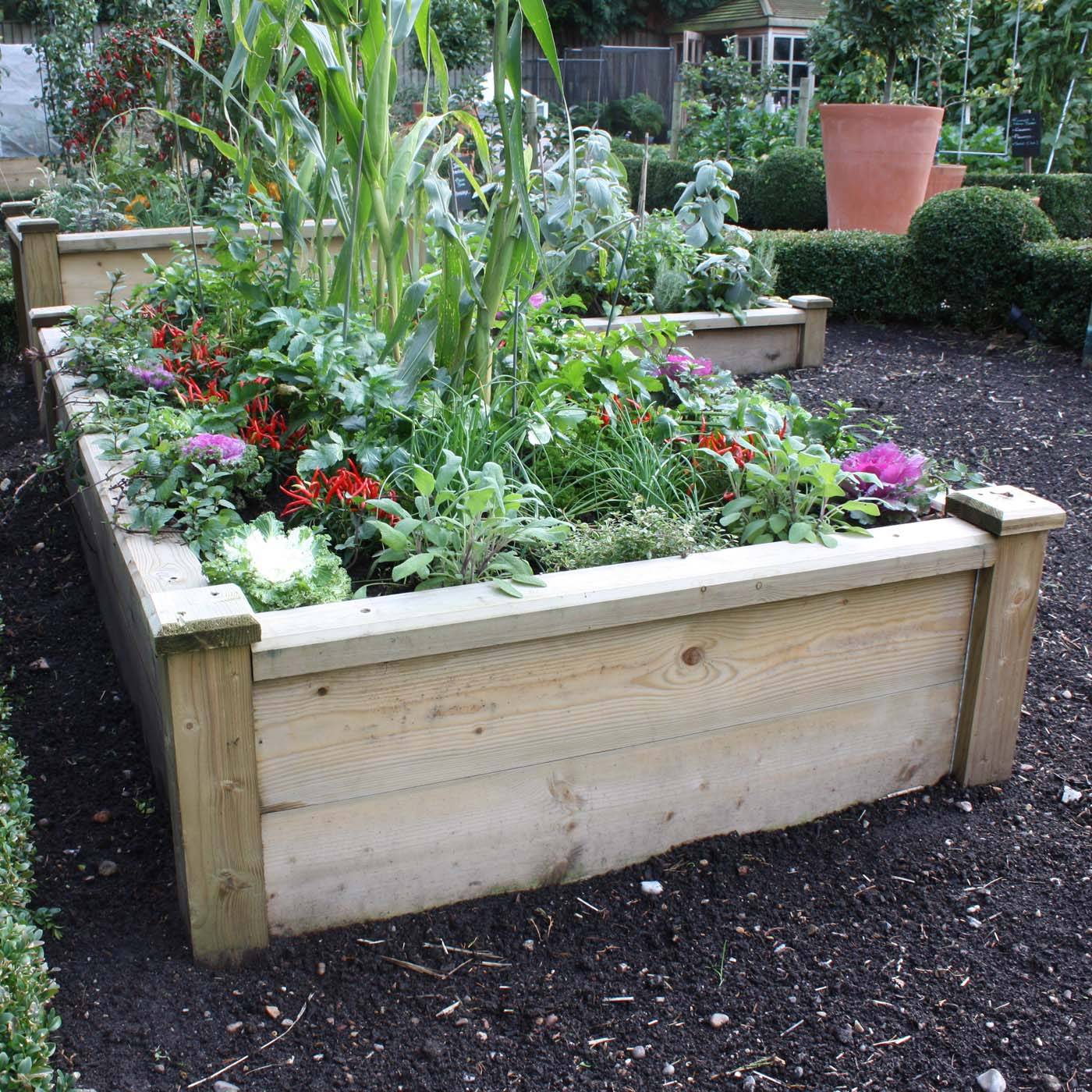 Raised beds are a real favourite of 'grow-your-own' vegetable gardeners as they allow you to grow in otherwise unsuitable soil or locations, offer improved drainage and soil structure on shallow chalky or stony soils and the extra height of soil increases rooting depth.
Benefits of Raised Bed Growing:-
Improved drainage & soil structure
Increase rooting depth
You can work at a comfortable height (especially handy for wheelchair users and those with back problems)
Cloches, tunnels or frames can easily be erected over the beds
No need to walk on the soil - reduced soil compaction
Close planting creates micro climate
Can be used as stylish flower planters
Our selection of elegant and robust Wooden Raised Beds Kits and the easy to assemble plastic Link-a-Bord Kits will bring these advantages to your garden.

So whether you're completely new to raised bed gardening, or you're experienced in this simple, easy and highly effective way of growing, there is bound to be a style and size to suit your growing plans within our comprehensive Raised Bed range.