Quite a few of the Harrod Horticultural team are keen gardeners and we love seeing updates from their gardens. One of our team has got a fantastic looking garden and is all set for fabulous harvests this year - we are just hoping to see some of the produce at the office!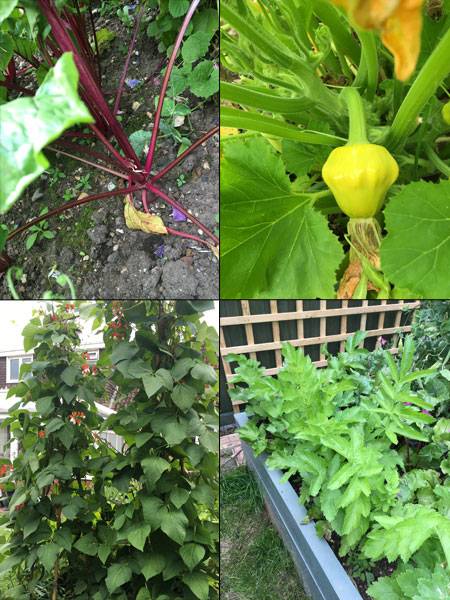 The Raised Bed - one of our Standard Raised Beds painted a lovely duck egg blue - has parsnips in it which are doing well although a long way off being harvested. It's customary to wait for parsnips to have a few frosts as the cold conditions causes the starchy vegetable to convert their existing starches to sugar, making the parsnips sweeter. This is a great article on how to get Perfect Parsnips Every Time.
The Runner Beans are busy growing up bamboo supports and there have already been a couple of harvests, which we have been told tasted great, apparently the children loved picking the beans and they tried this popular Runner Bean Recipe.
The first beetroot has also been pulled - nothing quite like the taste of fresh beetroot so much better than when pickled and in jars - just be careful not to cut the root before boiling as the colour will bleed from the beetroot whilst its being cooked.
The squash plant has a charming small yellow fruit which needs to grow a bit before harvesting but should be good when ready.
In the Greenhouse everything is doing really well and this is only a small 2ft x 4ft greenhouse - it's surprising how much you can grow in such a small space.
The tomatoes have really come on in the heat and the first tomato is starting to turn yellow. In the office we are hoping for a bumper harvest of tomatoes to get bought in - love sweet cherry tomatoes and the flavour straight from the plant when they are still warm from the sun is amazing!
The Sweet Peppers are growing fast and we have been told that one of them is starting to turn red since the photo was taken. Apparently this is when they are most susceptible to rot, so this is being closely watched.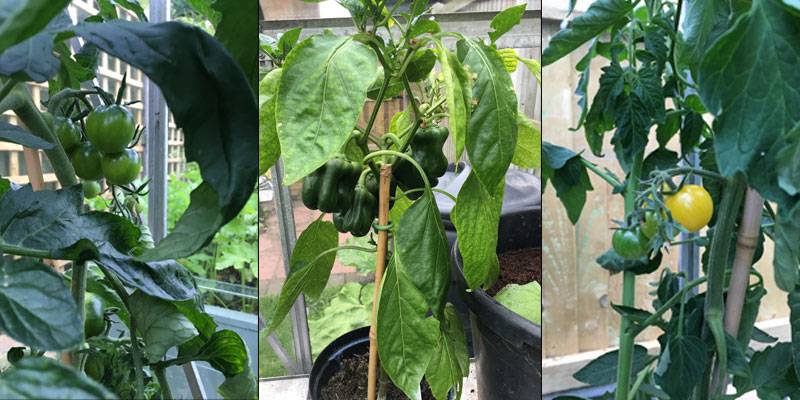 But it's not all vegetables in the garden, there is one of our Lichen Green Round Obelisks clothed in Sweet Peas which not only looks great but apparently the scent is amazing too. It's become quite difficult to actually see the obelisk, but it's doing its job well supporting all the sweet peas.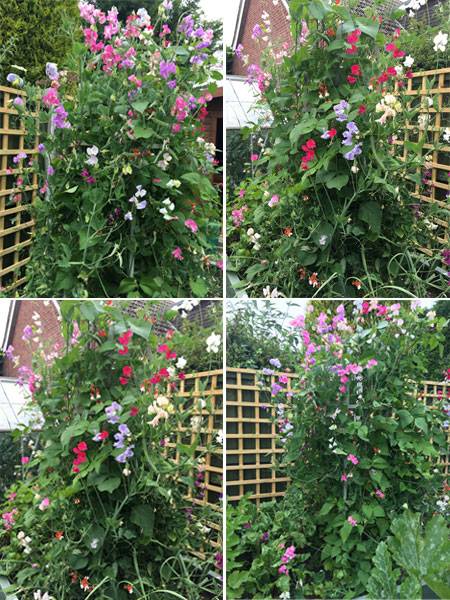 There are also some lovely flowers in the beds and borders with Black Cornflowers, Cosmos, Lupins and Salvea all looking fantastic.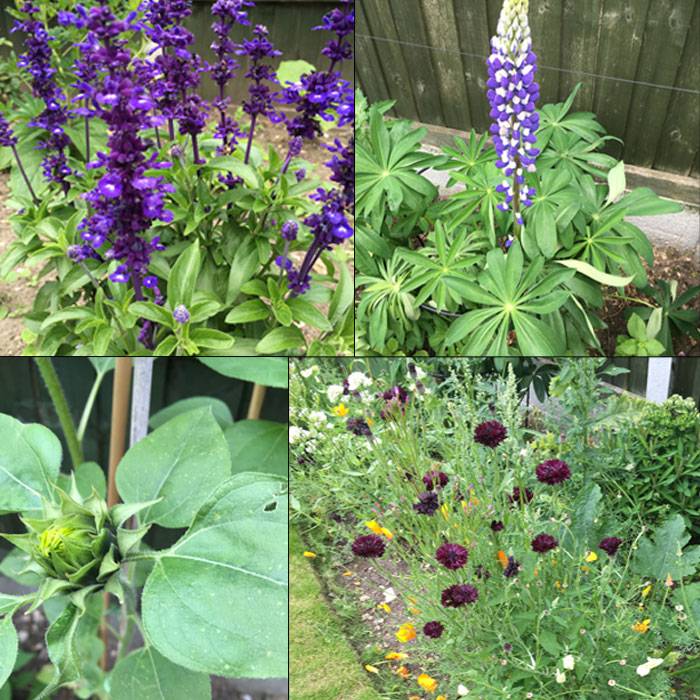 There were some definite envious looks in the office at the garden and we are sure a few of the team will be trying to grow more in their own gardens next year!
Happy Gardening!