Harrod Steel Round Obelisks - Lichen Green
Our Steel Round Column Obelisks in Lichen Green finish add a distinctive accent to your garden, available in 2 sizes standing 2.1m tall and 2.3m tall these stunning garden obelisks look great in beds and borders and are the perfect plant support for climbing plants
Read More
Pack Content: single obelisk
Size: 2.11m High or 2.28m High
Buy 2 or more Obelisks & Save £10 on each!
Obelisks must be same style & size - discount applied at checkout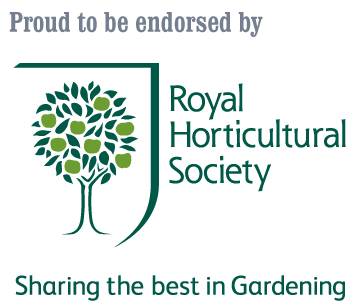 Designed in-house and manufactured to the same exacting standards as our garden arches, pergolas and steel fruit cage range, these stunning steel obelisks are made from galvanised 25mm wide x 1.5mm wall square steel which is then high temperature powder coated in a beautiful Lichen Green finish. The obelisks are made to last and come with a 10 year framework guarantee.
The obelisks are available in 2 sizes - Standard measures 2.11m/6ft 11" High x 0.5m/1ft 8" Diameter and Grand measures 2.28m/7ft 6" High x 0.65m/2ft 2" . The obelisks insert 30cm into the ground to firmly secure and can even be concreted in for extra stability and come complete with discreet stainless steel fixings.
Designed and manufactured by us in the UK
Beautiful Lichen Green finish
Endorsed by the RHS
Standard Lichen Green Steel Round Obelisk measures 2.15m H x 50cm Dia
Grand Lichen Green Steel Round Column Obelisk measures 2.28m H x 0.65cm Dia
Manufactured from galvanised 25mm wide x 1.5mm wall square steel
Steel framework galvanised both inside and out
10 year framework guarantee
Discrete flush fitting connectors
Insert 30cm into ground to secure
Uprights can be concreted in for extra stability if required
Stainless steel fixings
Supplied flat packed for ease of delivery
Quick to assemble
Full instructions included
Perfect for Climbers & Evergreen Climbers - akebia, clematis, jasmine, lonicera, berberidopsis & trachelospermum
Product Reviews

14th May 2015
2.1m is taller than you think when added to what needs to go underground but particularly in the silk grey colour we chose this is a striking feature in any garden. Easy to assemble but my advice to anyone with chalk, hard clay or stony soil would be to purchase a hole maker
See Buying Options