What a scorcher the last week has been. Each day just got hotter with temperatures reaching 30 plus degrees celsius at times, especially in some of the sun traps in the kitchen garden. But, by Friday the weather turned and we got much needed rain, as soon as the sun came out again though it was really humid.
So, this week has been about watering the kitchen garden, keeping the greenhouse topped up and giving the planters a good soaking. The kitchen garden is not requiring a lot of attention at the moment apart from harvesting and watering.
We have started to harvest broad beans, carrots, courgettes and mini cucumbers. The soft fruit; red and black currants, summer raspberries and blueberries are ripening. It won't be long before we harvest the first of the potatoes. The garlic hasn't much longer before that can be dug up so that's getting a good soaking which helps the bulbs increase in size.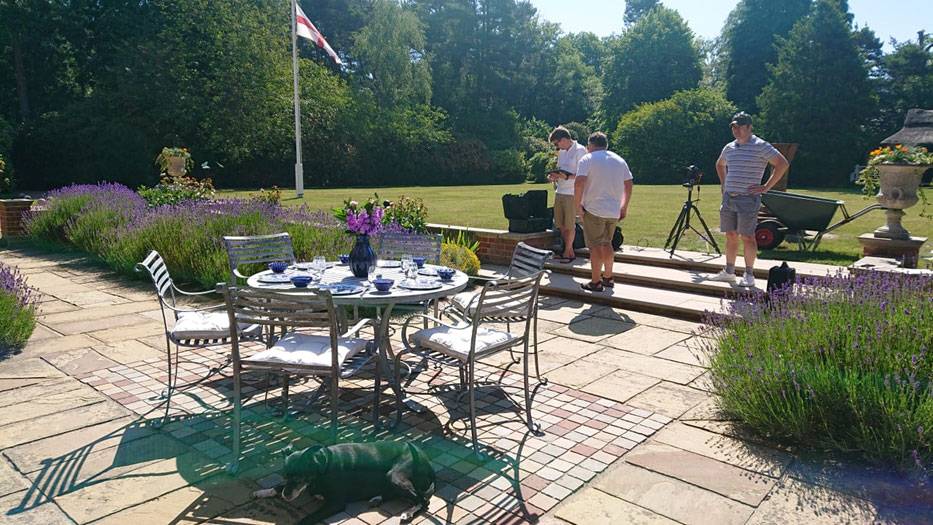 We also had a photo shoot taking place during the week in the main gardens so it was full steam ahead dead heading, weeding and replanting a few of the planters. The lawns are also being regularly mowed, with the occasional rain bursts and then the increase in heat, it feels like the grass is growing overnight.
The weather is set to be a more unsettled over the next week, a welcome break from the heat we had last week and hopefully a bit of rain for the garden.
We hope you are all continuing to stay safe and enjoying your outside space.
Happy Gardening!