Lupinus Chandelier
£9.95 P&P
Lupinus Chandelier is a beautiful golden yellow Lupin which grows to a height of 90cm with densely-packed flower spikes, perfect for the UK climate being hardy to -15°C (5°F).
Read More
Lupinus Chandelier is a beautiful golden yellow Lupin which grows to a height of 90cm with densely-packed flower spikes, perfect for the UK climate being hardy to -15°C (5°F).
The Lupinus Chandelier is part of the 'Band of Nobles' series, an improvement on the Russell strain. The attractive flowers will look stunning in the herbaceous border and will also attract insects.
Buy single plant of SAVE with pack of 3 plants!
Lupinus Chandelier - Hardy, herbaceous perennial
Beautiful golden yellow flower spikes - flowers June-July
Height 90cm (36in) Spread 70cm (28in)
Hardy to -15°C (5°F)
Prefers full sun or partial shade with a free draining, sandy soil, light and moderately fertile
Keep an eye out for slugs, gall, mildew, leaf spot, virus, fungal and bacterial rot
Harmful if eaten
Suppiled in 1.5-2 Litre Pots
Please allow up to 14 days for delivery
To support Lupins we recommend our Tall Circular Plant Supports:-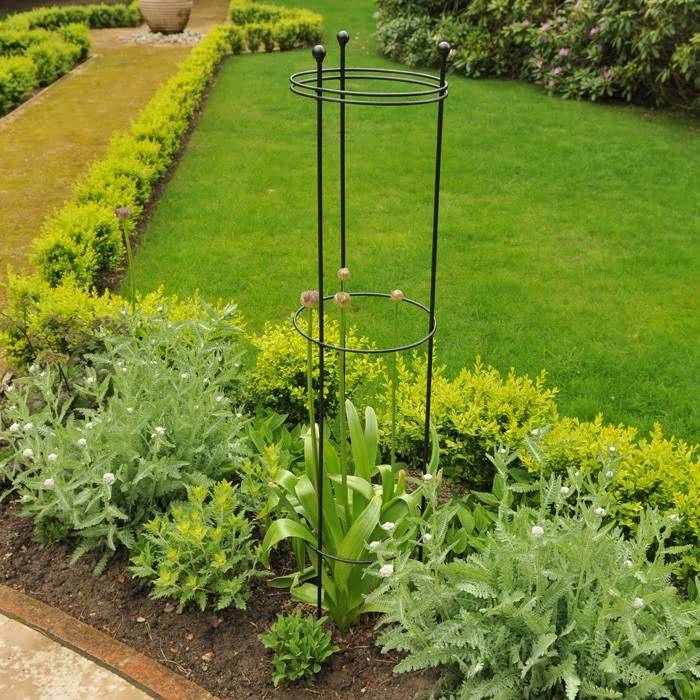 Tall Circular Plant Supports - Matt Black
Tall Circular Plant Supports - Rust