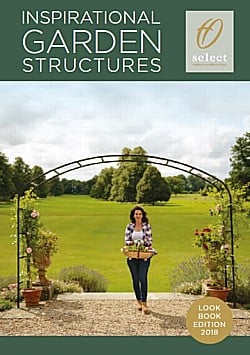 We are excited to launch our 2018 'look book' – a glossy 68 page A4 perfect bound publication that gives a different visual context to the inspirational Harrod Horticultural garden structures range.
It also focuses on a key service that is growing exponentially – bespoke garden product designing – a service offered to many of our customers as well as the country's leading garden designers such as Andy Sturgeon, James Basson, Matthew Keightley and Charlotte Rowe to name a few.
The 'look book' features a number of bespoke product design case studies – gazebos, pergolas, planters, water features etc. – and highlights the extra level of personal customer service that is offered to better facilitate and understand detailed requirements and project manage special requires.
Please feel free to browse our 2018 Look Book here