Jobs to do in the Garden in February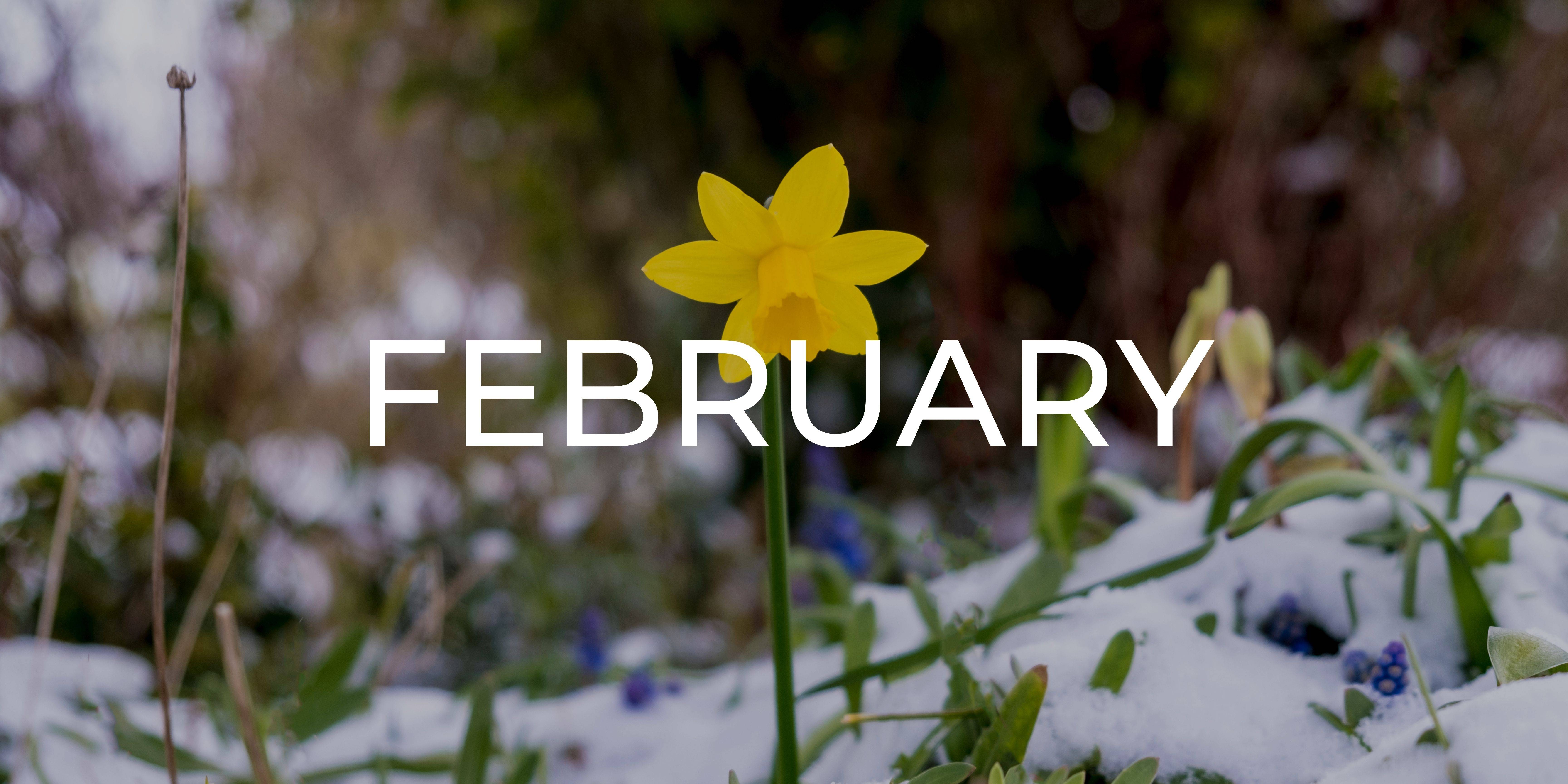 This month there is hope – there are signs that Spring is approaching, bulbs are appearing and wildlife are waking up as the light levels and temperatures increase. There are plenty of jobs to do in the potting shed this month in preparation for the season ahead. Outdoors, the garden is slowly coming to life again and it's time to prune shrubs such as Wisteria.
Cut back deciduous grasses left uncut over the winter.
Prune winter-flowering shrubs that have finished flowering & prune hardy evergreen hedges and renovate overgrown deciduous hedges if required.
Divide bulbs such as Snowdrops and replant those that need planting.
Sprinkle Sulphate of Potash Fertiliser around fruit trees.
Remember to compost your garden waste – your plants will love the results.
On dry, bright days, get outside and tidy the garden or clean patio.
Cover ground areas needed for early sowing with polythene or cloches to warm soil.
Chit potato tubers in a light but frost free position.
Sow sweet peas in deep pots and pinch out tips when 2 pairs of leaves have developed.
Prepare vegetable seeds beds and raised beds and sow some vegetables under cover.