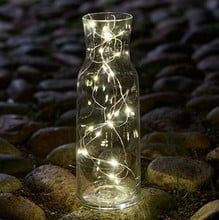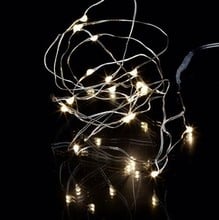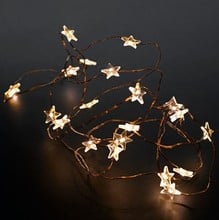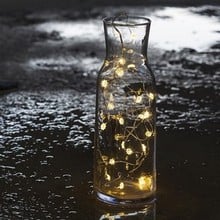 Indoor LED Fairylights
£3.95 P&P
Star Twinkle lights for every decorational purpose all year round. You can decorate the delicate wires as they are in a glass vase or along the dinner table or wrap them in flower decorations.
Read More
3 Working
day despatch
Star string lights for every decorational purpose all year round. You can decorate the delicate wires as they are in a glass vase, in flower decorations or just along the dinner table.
Extremely easy to shape and decorate for all sorts of decorations and easy to wrap them in flower decorations.
The star lights are on a fine copper wire with 20 small (1.5 cm) LED lights measures 1.9 m long and gives a nice warm natural light.
Extremely easy to shape and decorate for all sorts of decorations
Measured 1.9m long with 20 lights
Requires 2 AA batteries (not included)