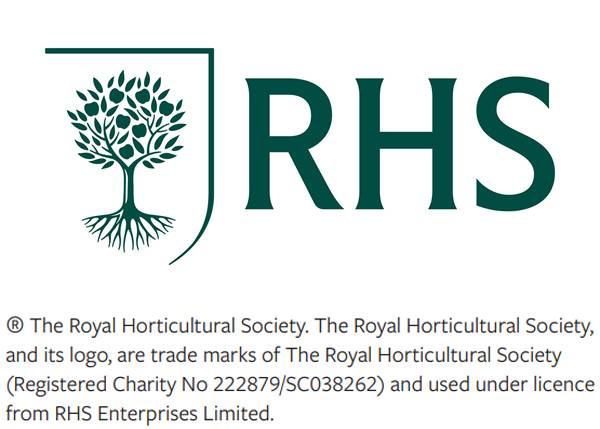 Harrod Trumpet Wire Obelisks are perfect for supporting larger climbers and shrubs with the distinctive trumpet shape making a real statement in garden borders.
Available in 2 sizes 1.6m high and 1.8m high to suit any garden setting
The obelisks are supplied as one complete fully welded unit and come with a 10 year structural guarantee. The Trumpet Wire Obelisks can be secured rigidly to the ground with the supplied robust 12mm solid reinforced steel bar anchors that are 30cm long (4 per obelisk), alternatively the obelisks can be used on the patio and paving too.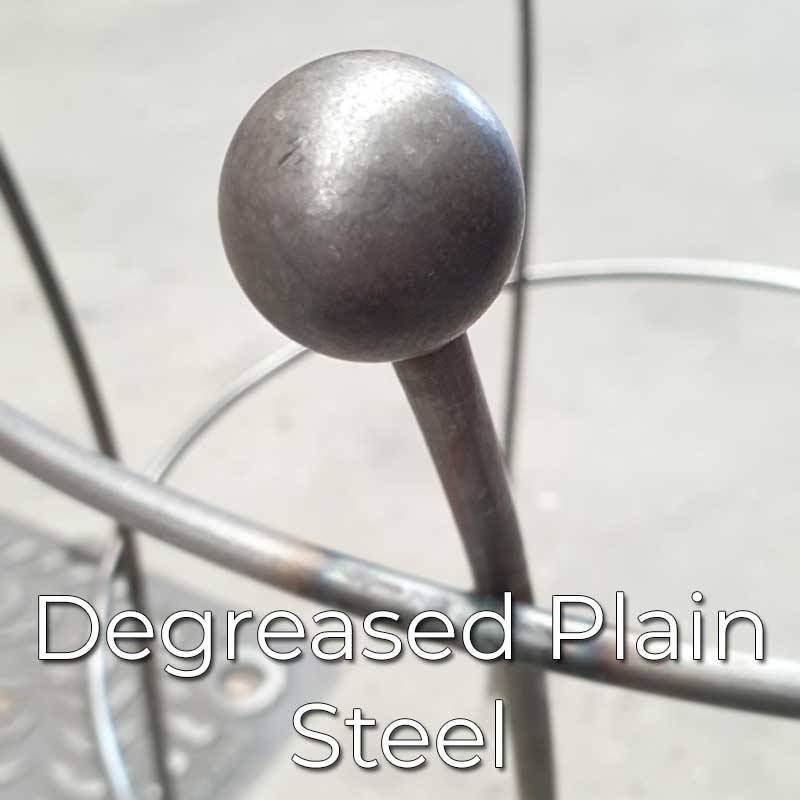 Endorsed by the RHS, these obelisks are of exceptional handmade quality, crafted in solid 8mm thick round steel rods, topped by stylish ball finials. Available in two finishes - Natural Rust and Classic Matt Black. The Natural Rust obelisks are supplied as unpainted plain steel which quickly develops an even rust patina, Matt Black obelisks are high temperature powder coated for a long lasting weatherproof finish.
Please Note: The Obelisks have a solid ring around the base allowing them to be easily secured in place using the supplied solid steel anchors.
Exclusively Designed & Made in the UK
RHS Endorsed
10 year structural guarantee
Exceptional handmade quality
Solid 8mm gauge steel round rods - topped with ball finials
Natural Rust - unpainted steel develops even rust patina
Matt Black - high temperature powder coated
2 Sizes Available
Medium - 1.6m high x 0.5m diameter top ring - base diameter 0.4m
Large - 1.8m high x 0.6m diameter top ring - base diameter 0.5m
One piece, fully welded
All Obelisks have a solid ring around the base for easy securing
Supplied with 4 ground anchors per obelisk
Perfect for displaying roses from our Peter Beales Roses collection
19th September 2023
This was bought as a present for a friend, but will be buying one for myself now too! Loved the design and the quality of the product. So many obelisks in garden centres are too flimsy and not tall enough but this product fitted the bill perfectly and the sales staff were very helpful also. Highly recommend this company and their products.
9th February 2023
I have just received this item in rust. I chose this finish to match in with my other metal items. I am very impressed by the quality and strength of this product. I bought it to manage a vigorous climbing rose and have no doubt that this is the best there is on the market. I preferred this to the other types due to its elegant style and also there is no assembly other than the incredibly strong "pins" to anchor it to the ground. I especially like that the product sits on the ground and you don't have to try to push it in the ground navigating stones etc which on other types/brands end up bending the legs. I'm buying another one after this review!
8th July 2022
I looked elsewhere but couldn't find something that I thought would be robust enough with my overgrown rose. This has done the trick and is solid enough to keep it upright. Delivered on time with plenty of packaging. The ties to anchor the obelisk are very solid. Well worth it.
What The Press Say
---
Grow Your Own
June 2018
Smart Gardening - GYO must-haves
New for 2018 - the Harrod Horticultural Grand Pyramid Obelisk standing at an impressive 2.5m high in lichen green or black and the large Trumpet Wire Obelisk in black or rust at 1.8m high creates a real garden impact.
---