Our New Scalloped Border Restraints are manufactured by us using strong 6mm galvanised steel wire and come with a 5 year guarantee.
Perfect for Anemone 'Honorine Jobert', Crocosmia 'Lucifer', Aster 'Monch', Artemisia 'Silver Queen', Agastache 'Blue Fortune', Monarda 'Fireball', Perovskia 'Blue Spire', Phlomis russeliana, Rudbeckia 'Goldsturm'.
Olive Green Border Restraints are powder coated for a long lasting, weatherproof finish and to make them merge seemlessly into the background when positioned in the border. Rust finish is supplied in plain steel which quickly develops a beautiful rust patina.
The new scallop shape allows plants to gather in the pockets to achieve a more natural, irregular outline and are available in a range of sizes. The scalloped border restraints are easy to install by simply pushing into the ground and can be moved easily as your needs change throughout the season.
Ideal for edges of pathways and borders to achieve a natural, irregular outline
Helps shape and restrain annuals, perennials and small shrubs and bushes
Available in Dark Olive Green or Rust finish
Green finish will merge seemlessly into the background
Rust finish is supplied in plain steel which quickly develops a beautiful rust patina
3 Sizes Available - 60cm, 70cm & 80cm high
60cm are 30cm wide and have 3 scallops
70cm and 80cm are 50cm wide and have 5 scallops
Lasts season after season
5 year guarantee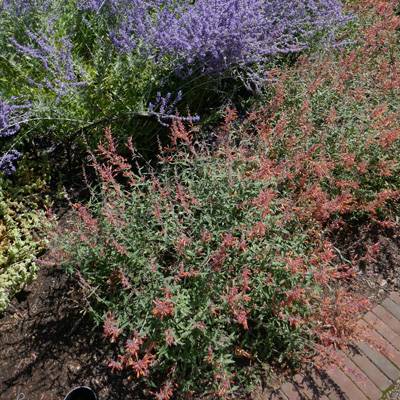 Perovskia and Agastache examples showing how these plants can require support when growing.
8th August 2023
Superior quality offering strength, rigidity and longevity. For guidance, 1 less star given for ease of use because they take some effort to push into hard ground but that is actually testament to their strength as you can apply the force to do so without them bending or distorting or having to prepare/wet the ground so, in practice, a 6th star due for their quality perhaps? Best in class I reckon.
8th August 2023
Ordered these to support plants from flopping over my lawn. They were easy to install, enough extra leg to secure in ground so they stay upright. Once installed they are extremely unobtrusive (barely see them). Would highly recommend them