Harrod Netting Frame Saver Clips
These clever netting clips are designed to fit on our 16mm aluminium tubing used on all out 1.2m & 1.5m vegetable cages and detach from the frame in extreme winds and snowfall, saving the framework
Read More
Pack Content: pack of 12
Size: Fits 16mm tubing
Product Code: GDN-870
Rating:
The Harrod Frame Saver Clips are easy to use, simply hook though the netting mesh and then clip onto the cage framework. The clips act like a curtain rail fitting over the top rods of the cage and slide easily for quick access to the cage and equally quick closing to protect you crops.
The clips also make the 1.2m and 1.5m aluminium vegetable cages extreme weatherproof. High winds and snow accumulation on the cage will cause the netting to detach from the framework so it can safely fall to the ground, still protecting your crops but without damaging or deforming the cage.
Makes vegetable cages windproof and snowproof
Creates easy access to vegetable cages
Easy to use
Netting can be easily drawn along the cage top rods
Fits 16mm aluminium tubing
Can be fitted retrospectively to our 1.2m & 1.5m vegetable cages
Supplied in packs of 12
Innovative design - patent pending GB1319295.0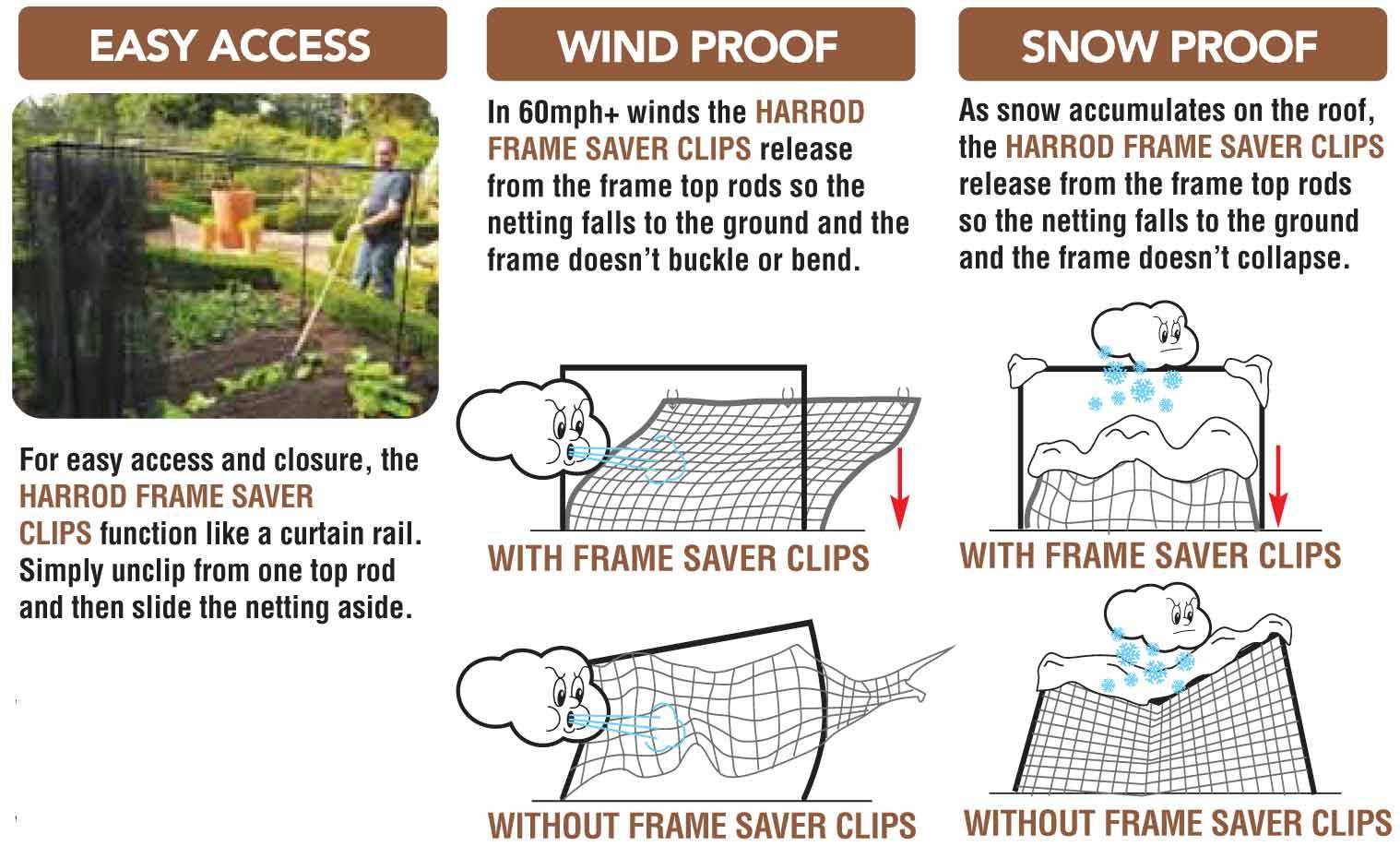 Product Reviews

8th April 2017
These do work, irritating when the net goes down but better than a twisted frame. Dip the ends in white paint before you use them and then you will find the ones that fall off!
See Buying Options