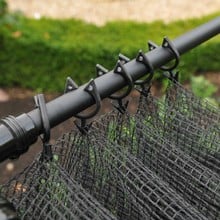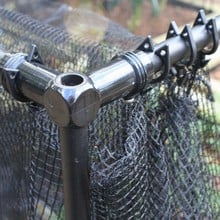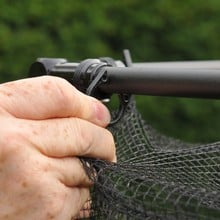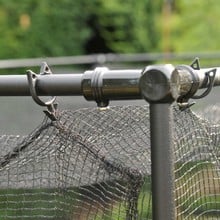 Harrod Netting Frame Saver Clips (12 pack)
£3.95 P&P
These award winning netting clips are designed to fit our 16mm aluminium tubing and are used on all our 1.2m & 1.5m vegetable cages and detach from the frame in extreme winds and snowfall, saving the framework.
Read More
The Harrod Frame Saver Clips are easy to use, simply hook though the netting mesh and then clip onto the cage framework. The clips act like a curtain rail fitting over the top rods of the cage and slide easily for quick access to the cage and equally quick closing to protect you crops.
The clips also make the 1.2m and 1.5m aluminium vegetable cages extreme weatherproof. High winds and snow accumulation on the cage will cause the netting to detach from the framework so it can safely fall to the ground, still protecting your crops but without damaging or deforming the cage.
Makes vegetable cages windproof and snowproof
Creates easy access to vegetable cages
Easy to use
Netting can be easily drawn along the cage top rods
Fits 16mm aluminium tubing
Can be fitted retrospectively to our 1.2m & 1.5m vegetable cages
Supplied in packs of 12
Innovative award winning design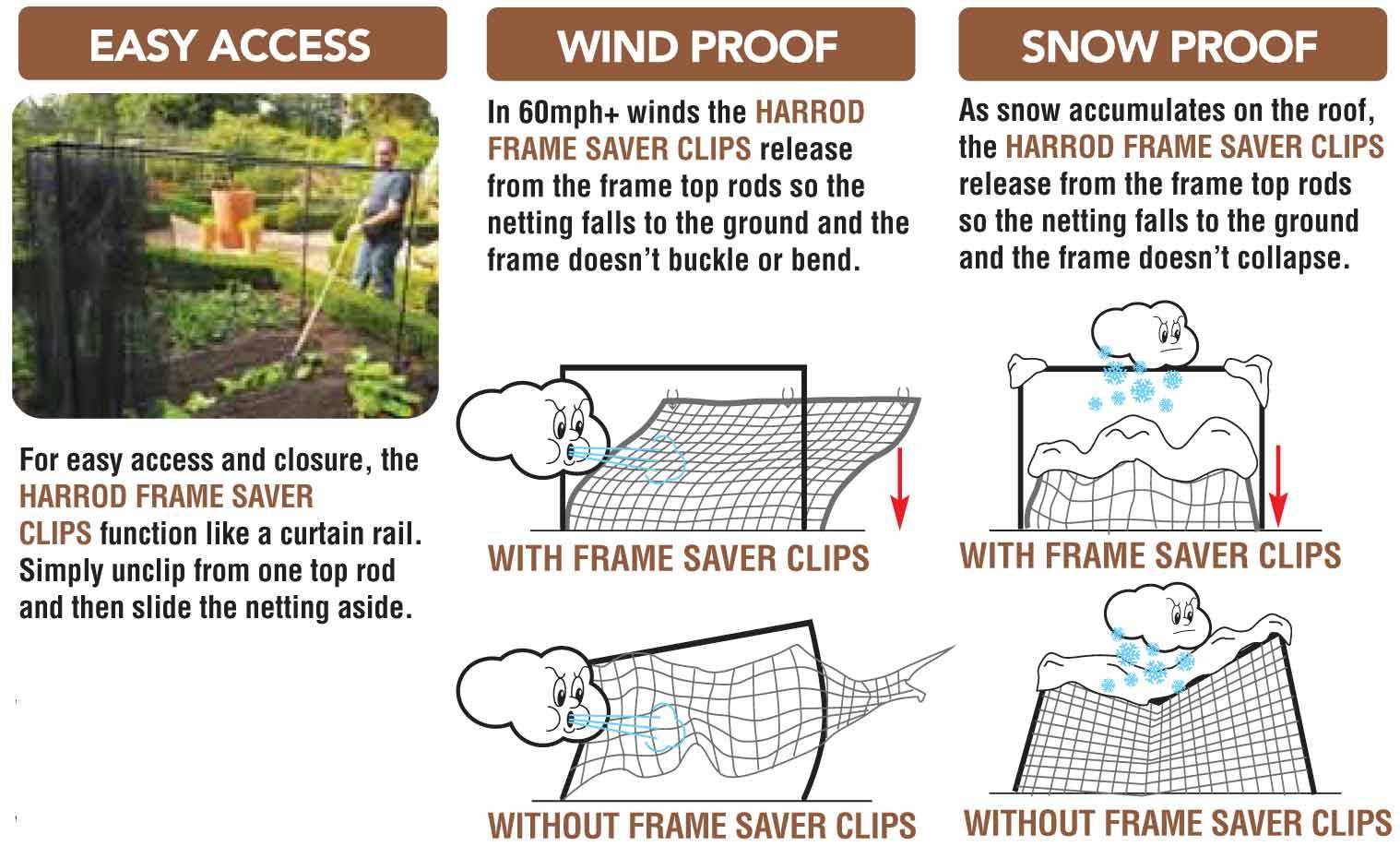 21st June 2023
These clips do a good job, though can be difficult to find if they pop off. However, they are ridiculously expensive for what they are. £9 + postage for 12 moulded bits of plastic is way too much. Unfortunately no-one else appears to offer a competitive product so you have to pay the price.
19th January 2023
Like others many of my supplied storm clips have simply vanished when they've become detached due to recent prolonged high winds.......being black they are very hard to find. The product works very well in detaching from the poles in high winds preventing the netting acting like a sail.....however they can also detach from the netting and vanish. I bought a replacement pack.......great and prompt customer service but rather expensive for me at £12 including p&P for just 9 clips, as an act of goodwill a few extra thrown in would have been much appreciated. I attached them into the netting with an additional tie of thin wire to keep them in place. This I feel will work well and save me keep having to buy extra. The cage is superb, looks great, robust, easy to assemble and move around and we now grow superb cabbages unscathed by caterpillars. The additional zip entrance is a great design and makes entry easy. The lost expensive clips are the only negative to this brilliant product.
Many thanks for your comments, your feedback is much appreciated and will be passed onto our R & D Dept. However, we are so pleased you are happy with the overall performance of the cage.
18th December 2022
These work well but need to be easier to find when they get detached. You have responded before saying that any other colour but black would be bad aesthetically. Solution: offer them in black and white and let customer choose. After all, by replacing many every year I am adding to plastic pollution.
Many thanks for your product review. Your feedback is much apprieciated will be passed on to our R & D dept.