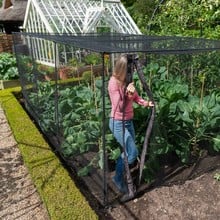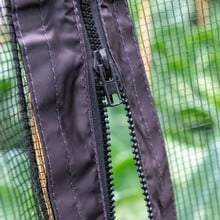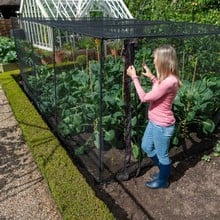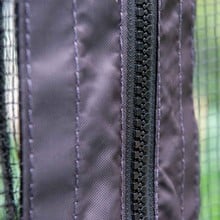 Harrod Single Zip Net Access Strip
£3.95 P&P
The innovative patented Single Zip Net Access Strips fit easily onto netting to provide quick access to your crops ideal for use on our Slot & Lock Vegetable cages and Aluminium and Steel Fruit Cages.
Read More
Exclusive Designed &
Made by us in the UK
The Single Zip Net Access strip measures 1.7m long and is easy to fit onto netting to provide quick access to your plants. Ideal to use on our Harrod Slot & Lock® Vegetable Cages and also our Steel and Aluminium Fruit Cages.
To fit, simply cut the netting where you wish to locate the entrance, the zip strips are then securely fastened in place by sandwiching the heavy duty velcro around the edge of the netting.
Exclusive patented design GB2510893
Single Zip Strip Measures 1.7m Long
Allows easy access to crops
Can be easily fitted to netting
Can be fitted at any angle
Ideal for our slot & lock vegetable cages, steel fruit cages and aluminium fruit cages

Zip strip has a shut/closed end
14th May 2023
Purchased as a replacement zip on my Harrod brassica cage. Previous zip had perished after many years of use Tough zip, a bit tricky to attach and certainly is easier with 2 people (to hold it in place) but can be attached with 1 person. I look forward to another few years of easy access to my cage
22nd June 2020
I bought my first one of these 6 years ago ... That's 6 years of wind, rain, snow etc etc. The velcro has finally perished, but after 6 years outside, I think that's fair enough ... So I've just ordered a replacement, so should be good for another 6 years!!