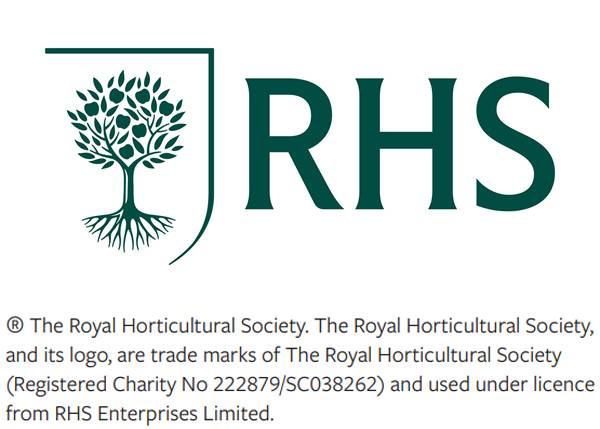 The stunning Ellipse Garden Pergola, will make a real focal point in any garden design. Draped with colourful and fragrant climbers it will create a beautiful scented walkway, ideal for spanning paths or to create a standalone focal point.
The strong steel framework of the Ellipse Pergola is made using extra strength 1.5mm thick wall x 25mm square steel sections, galvanised inside and out and then powder coated matt black for a long lasting, weatherproof finish. The durable reinforced connectors provide ultimate stability and fit neatly inside the framework for a flush finish and the stainless steel bolts are chemically blackened for a discreet finish.
The Ellipse Pergola is supplied as a base unit and then choose as many extension kits as you need to achieve the overall length required. The base units are available in 2 lengths - 2.08m or 3.08m and 5 different widths - 1.5m, 2m, 2.5m, 3m & 3.5m.
Designed and manufactured by us in the UK
10 Year Guarantee
RHS endorsed
Strong steel framework - 1.5mm thick wall x 25mm square steel section
Galvanised inside and out
Matt black powder coated for long lasting weatherproof finish
Flush fitting reinforced connectors
Discreet checmically blackened stainless steel bolts
Base units available in 2 lengths - 2.08m or 3.08m.
Available in 5 widths - 1.5m, 2m, 2.5m, 3m & 3.5m
All measurements are external
Designed to be inserted 40cm into the ground - all heights refer to out of ground height
Suggest concreting in place on soft soils
Ground Sockets and Hole Former are available separately
Self assembly required - full instructions supplied
We do not provide an installation service
EXTRA OPTIONS & MADE TO MEASURE!
We are here to help with your Garden Pergola Project and can offer a complete Made to Measure Service if you can't see the ideal size for your garden. Our Expert Design Team have previously created a Square linked arch design with an ellipse bisecting arch for multiple access points, in a bespoke design.
Visit our Made to Measure page for more information and to complete our easy online Made to Measure Quotation Form
Above Ground Fixings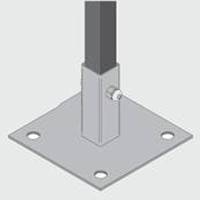 If you wish to fix your Garden Pergola above ground on a concrete surface, we can supply surface mount sockets that the arch uprights can then slot into. This option costs approx 25%-30% extra. Please call 0333 400 1444 (8.30am to 5.30pm Mon-Fri) for details or email madetomeasure@harrod.uk.com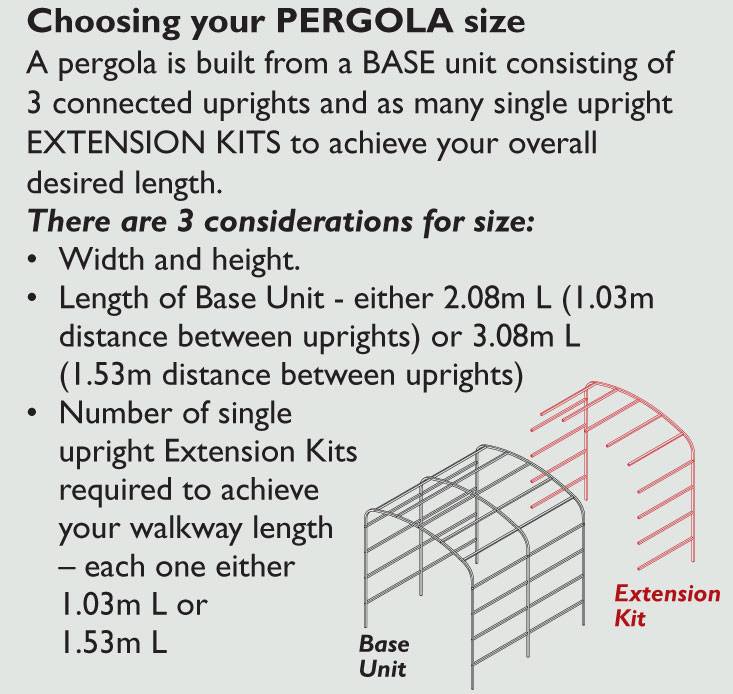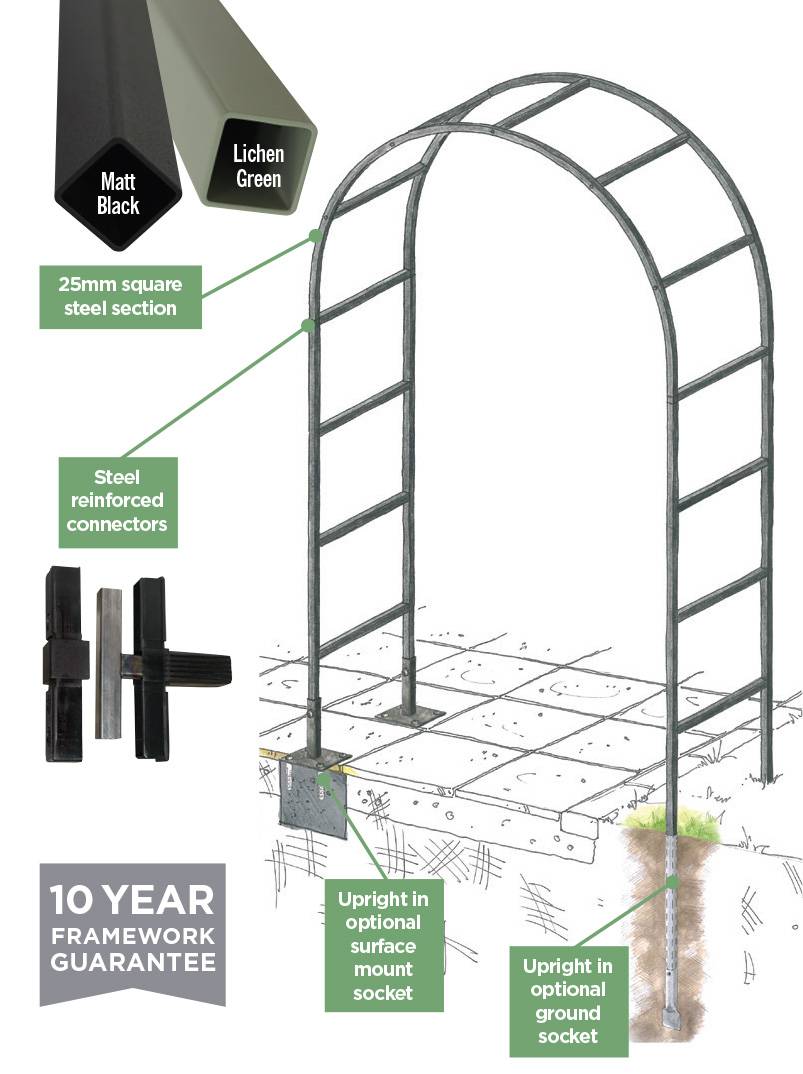 Installing your pergola on hard ground or concrete?
We can supply surface mount sockets for the uprights to slot into. These can be secured with galvanised steel pins for hard ground or special bolts for concrete.

This option costs approx. 25-30% extra.
Call 0333 400 1444 (local rate) for details. (8.30am - 5.30pm Mon-Fri)