Following the problems with the greenhouse overheating and lack of watering last week, it was a much more promising week in the Harrod Horticultural HQ greenhouse and garden this week.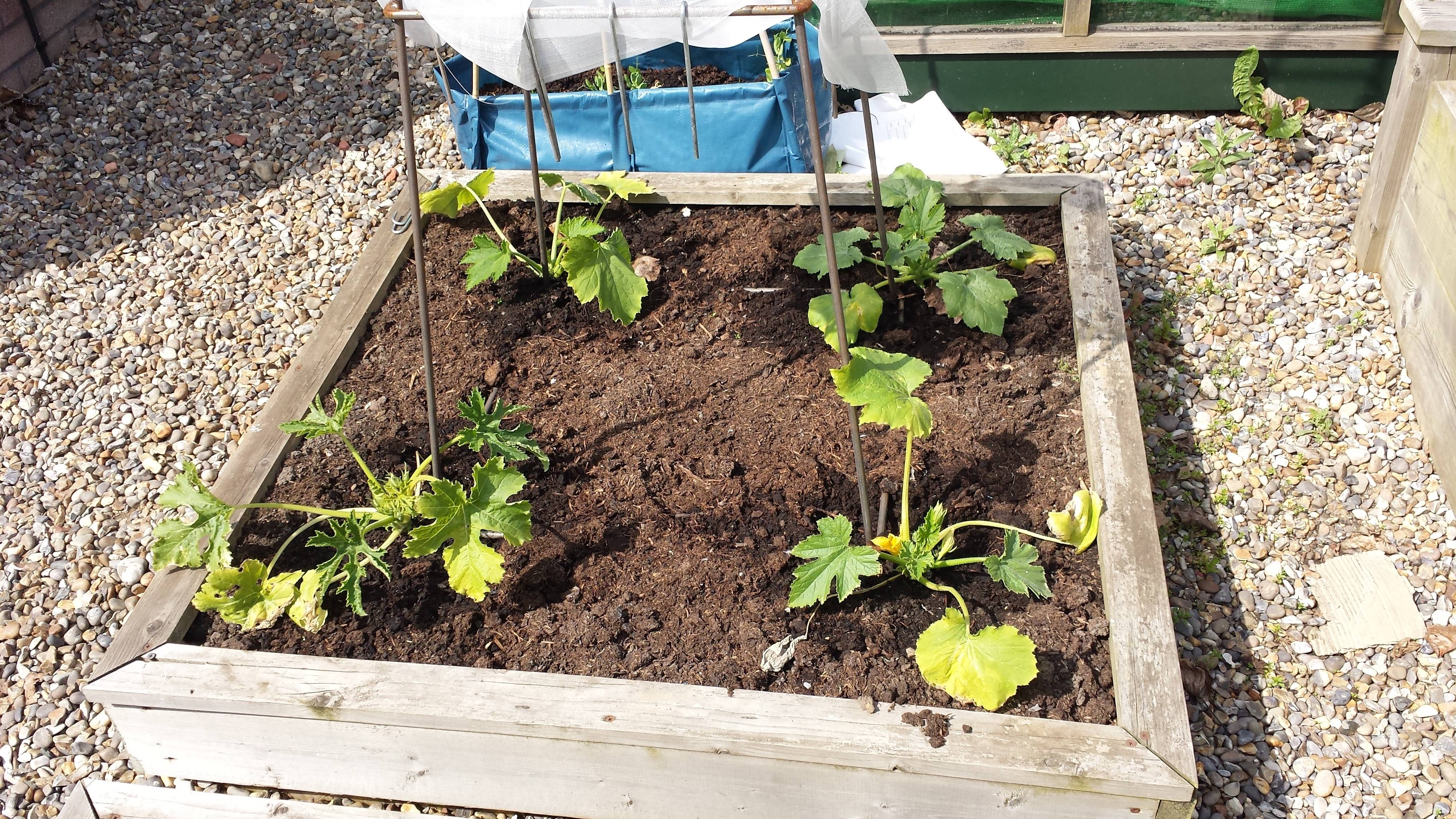 The Courgettes which got frazzled in the greenhouse, were planted out and are making a remarkable recovery in one of our Standard Wooden Raised Beds.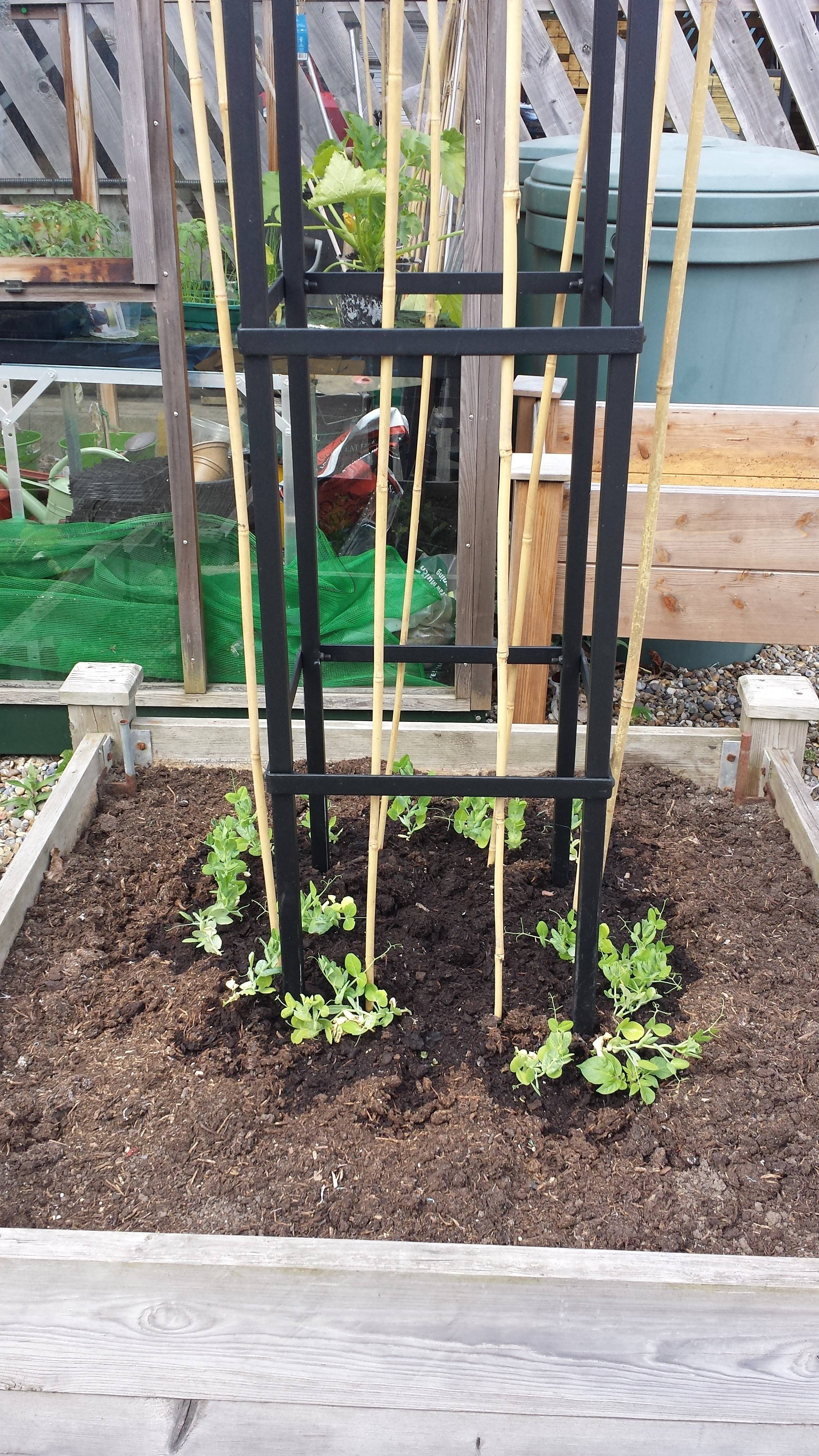 The peas are starting to wind their way up our Steel Column Obelisk in another one of the raised beds, this should look really good when the plants are established and start flowering.
The sprouting broccoli is coming along well along with the chantenay carrots - we will have to sort out some protection for these in the next week or so.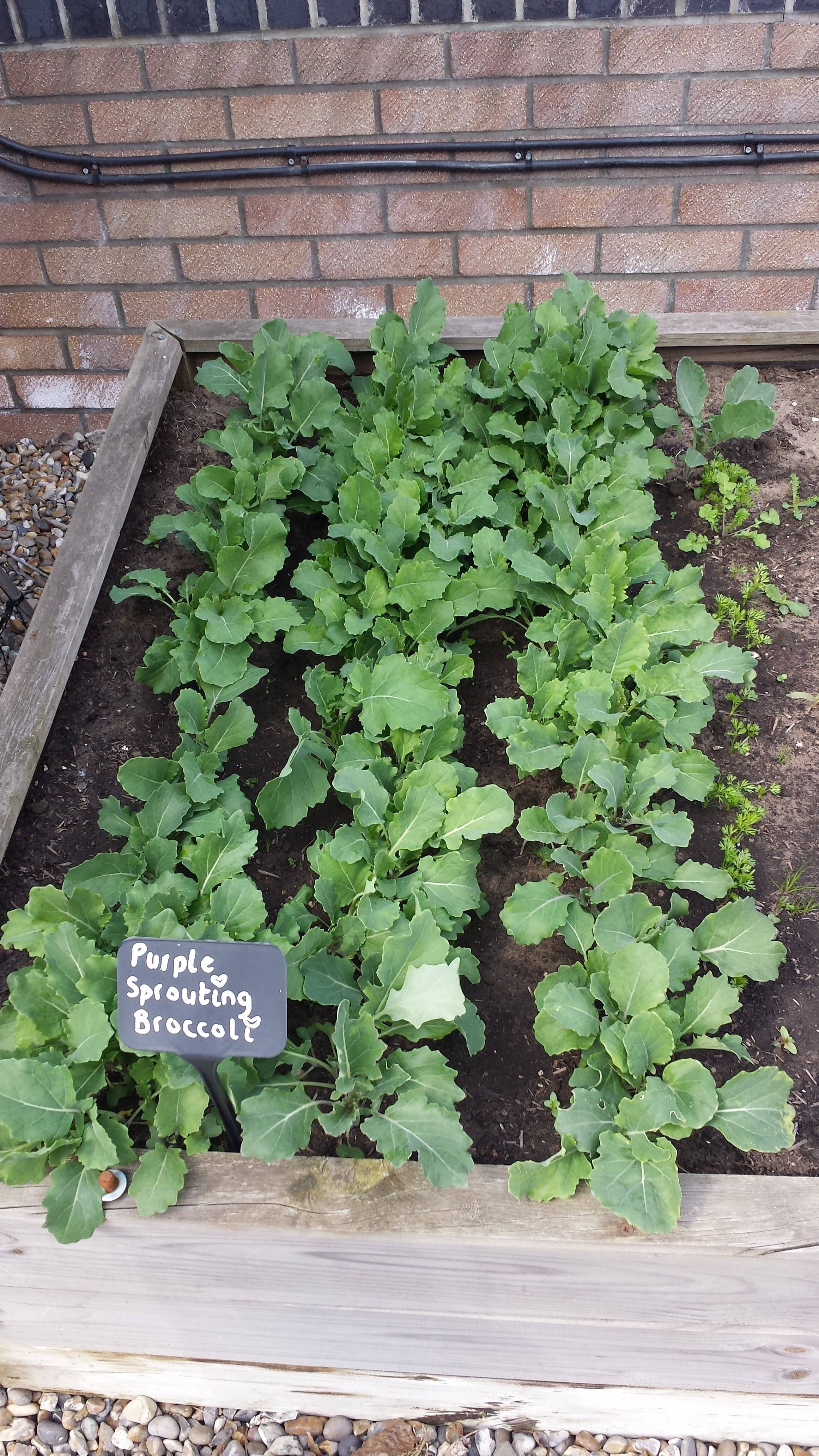 We will probably try and get one of our slot and lock frames and some insect mesh set up over the coming weeks to stop all the little nasties getting to the broccoli and carrots.
But what garden netting is best to protect your fruit and veg? Have a look at the video for some great advice....
This week we have also planted up a pea and bean planter with some of the remaining pea plants. The planter has 6 holes for canes to support the peas and hopefully they will do well - these are some of the seedlings that suffered a bit in the greenhouse from the lack of water, so hopefully will make a full recovery.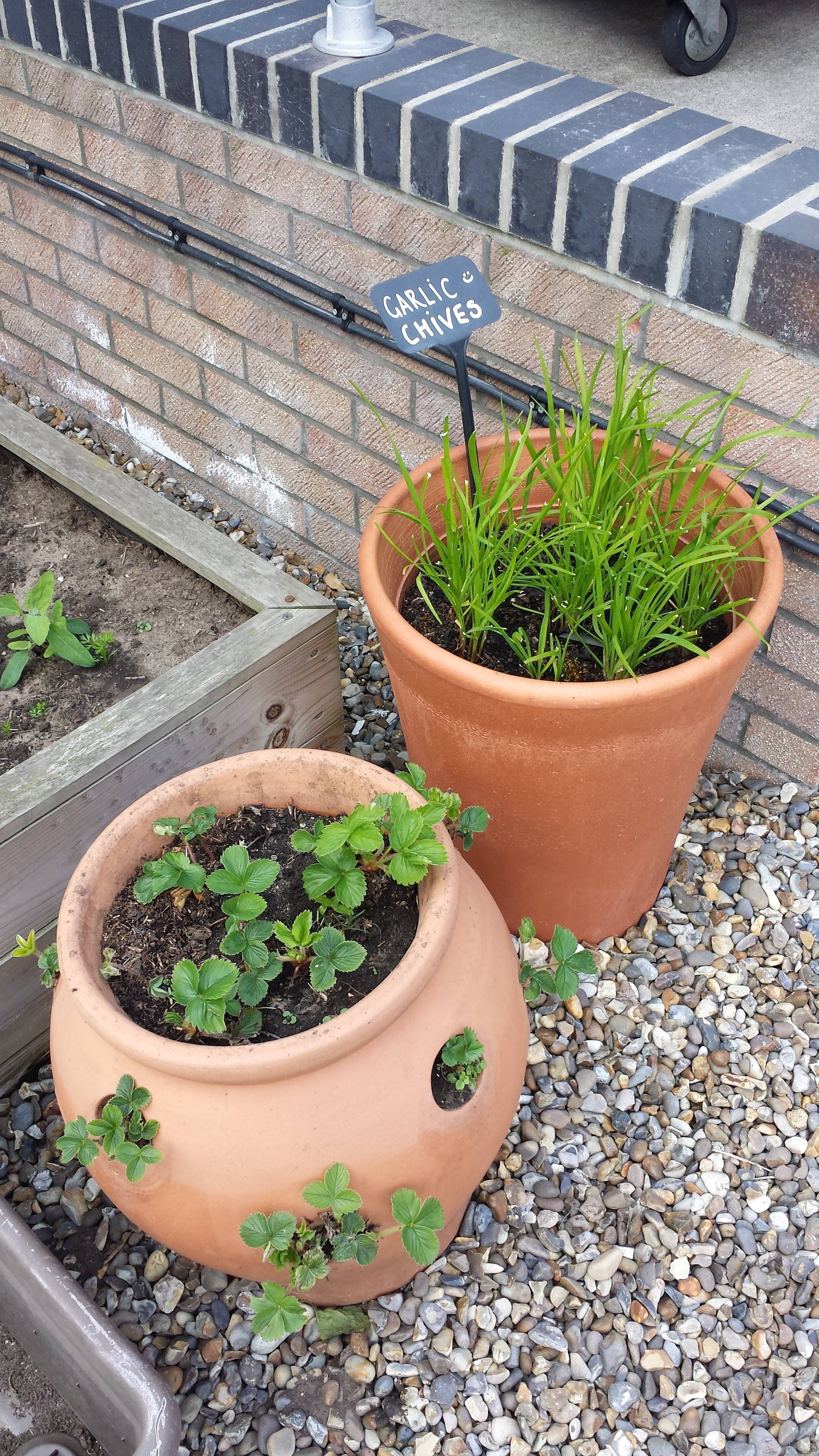 Our strawberry plants are starting to get going in our strawberry planter and our garlic and chives also seem to be doing well - think everything is enjoying the sunshine and showers we have had this week.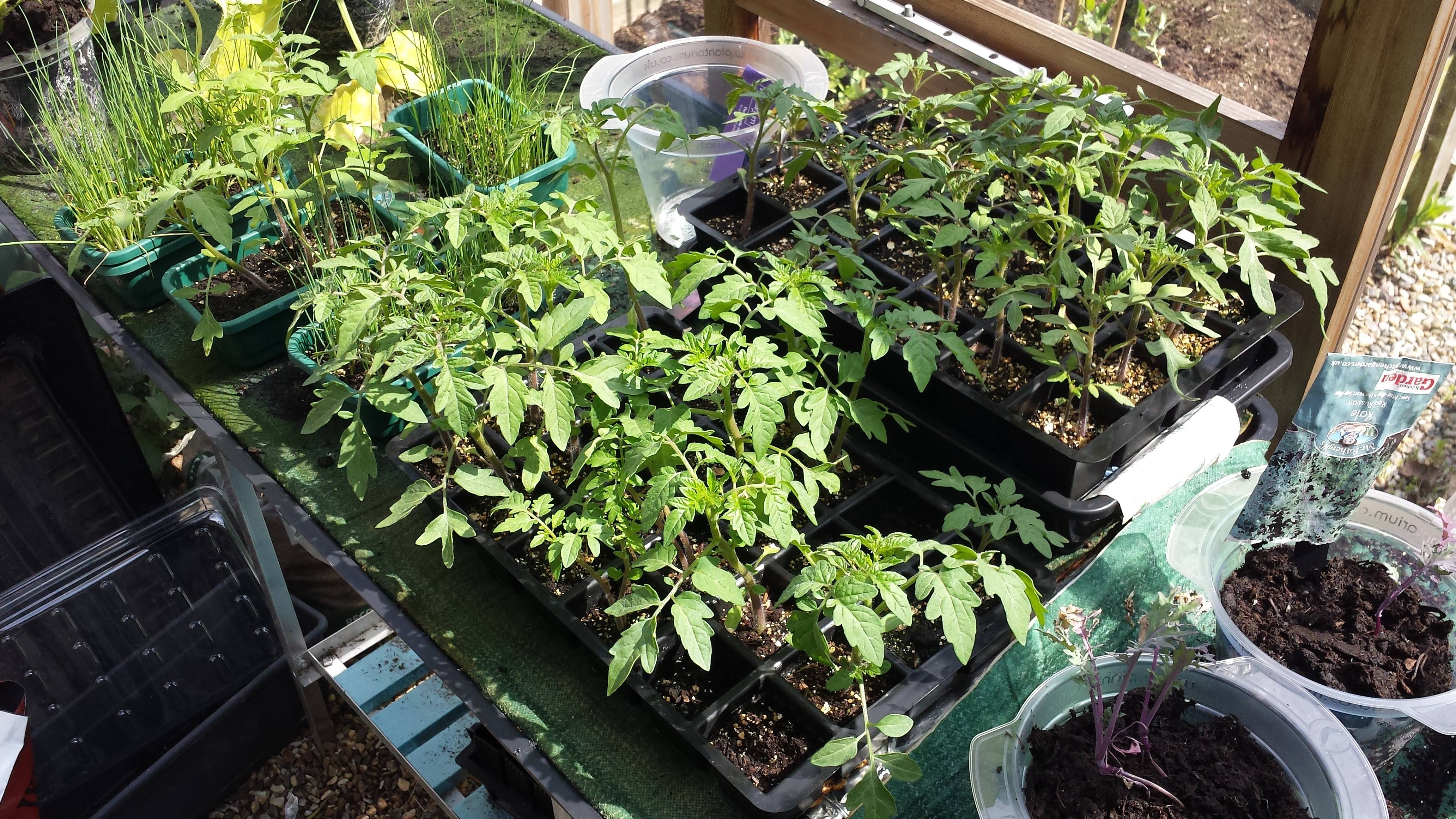 The tomato plants are continuing to do well in the greenhouse, which seems to be overflowing again!
Not sure where everything is going to be planted, some of the customer services team are already eyeing up some of the spares for their own gardens. We will make sure we give any left over plants to good homes!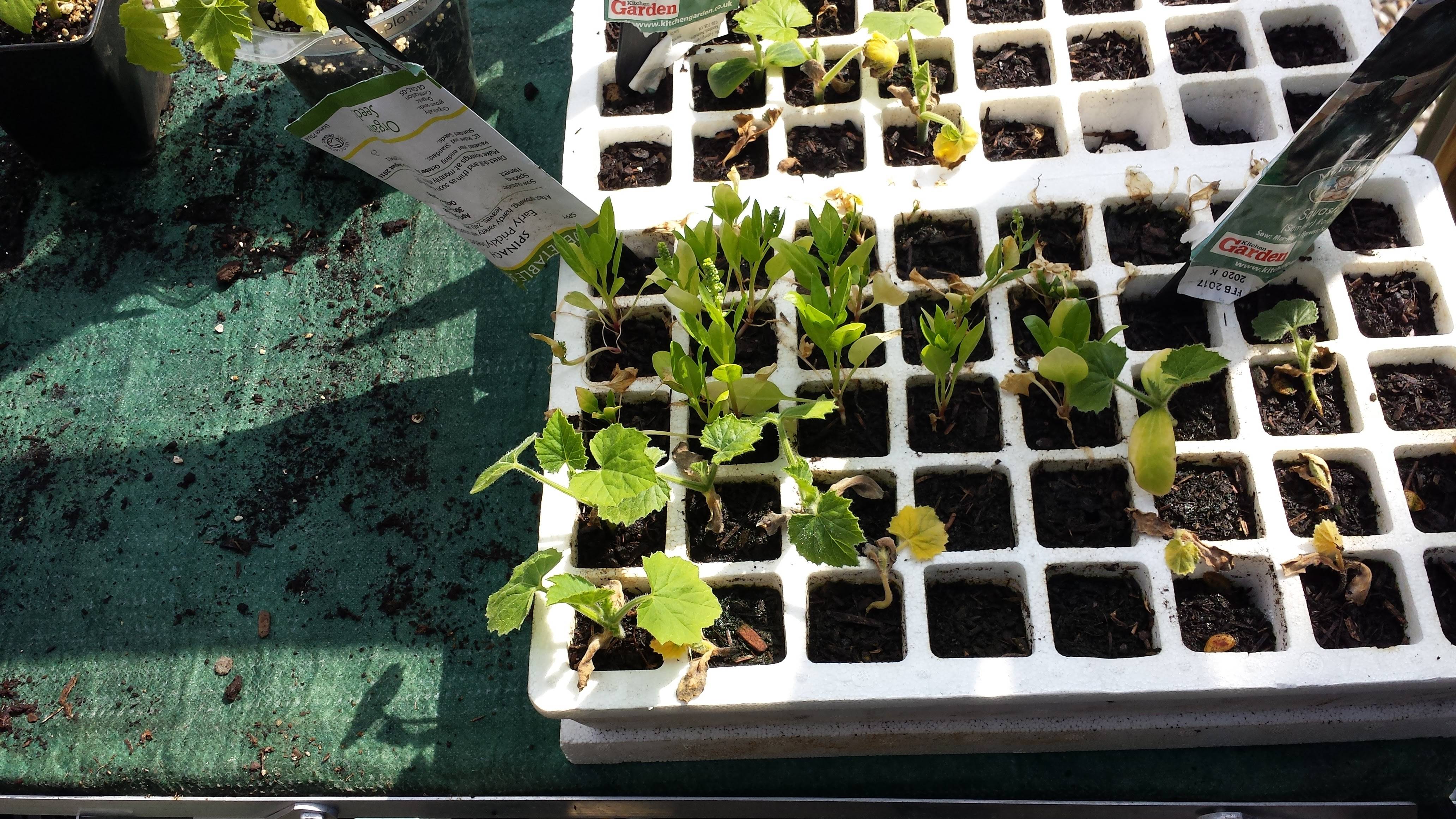 The squash plants are not doing quite so well in the greenhouse, but fingers crossed these will follow the courgettes lead and start to pick up over the next few days.
The rain has helped to replenish our water butts - all set up to collect the rainwater from the roof of the greenhouse - so less trips to the tap and the plants prefer the rainwater too.
We will be a bit thin on the ground over the next week as we exhibit every year at the RHS Chelsea Flower Show and various staff will be manning the stand throughout the week.
Our stand is coming along well and we are hoping to achieve the 4 star award that we did last year for our stand or even go one better...fingers crossed!
So if you are at Chelsea next week pop and see us at 363 Royal Hospital Way.
Happy Gardening!