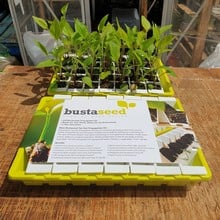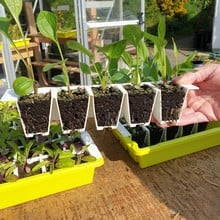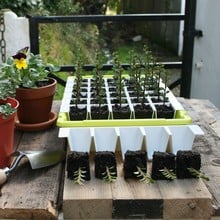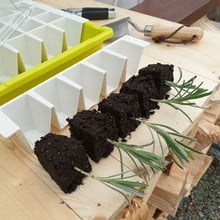 Bustaseed's Tip Out Propagation Trays are an innovative product that ensures quick and safe removal of seedlings and cuttings once they are ready to pot on without any root distubance.
The open fronted stackable rows also allows for simple monitoring of the plant's root systems for disease, pests and moisture. Kit includes a Clear Lid, Base Tray with Drainage, Base Tray without Drainage and 7 Rows x 5 Cell Inserts.
Bustaseed Tip Out Propagation Tray
Kit Dimensions: 37cm L x 25cm W x 5cm H (cell depth)
Insert Tip Out Rows: 7 rows of 5 cells per kit (35 cells in total)
Base Tray: green, heavy duty injected moulded polypropylene
Clear Lid: 800 micron vacuum formed APET
8th August 2022
Easy to assemble and neat design means you can remove the sections and tip out excess water (if someone else has been over exuberant with the watering!) Great for showing kids how roots grow Easy to wash at the end of use and save for next time.