It has been another busy week in the kitchen garden. Peas that had been started in the greenhouse and then transferred to the cold frame, had grown sufficiently to be planted outside. These have been planted opposite the peas that were sown directly into the ground and are going to run up the vintage pea frame.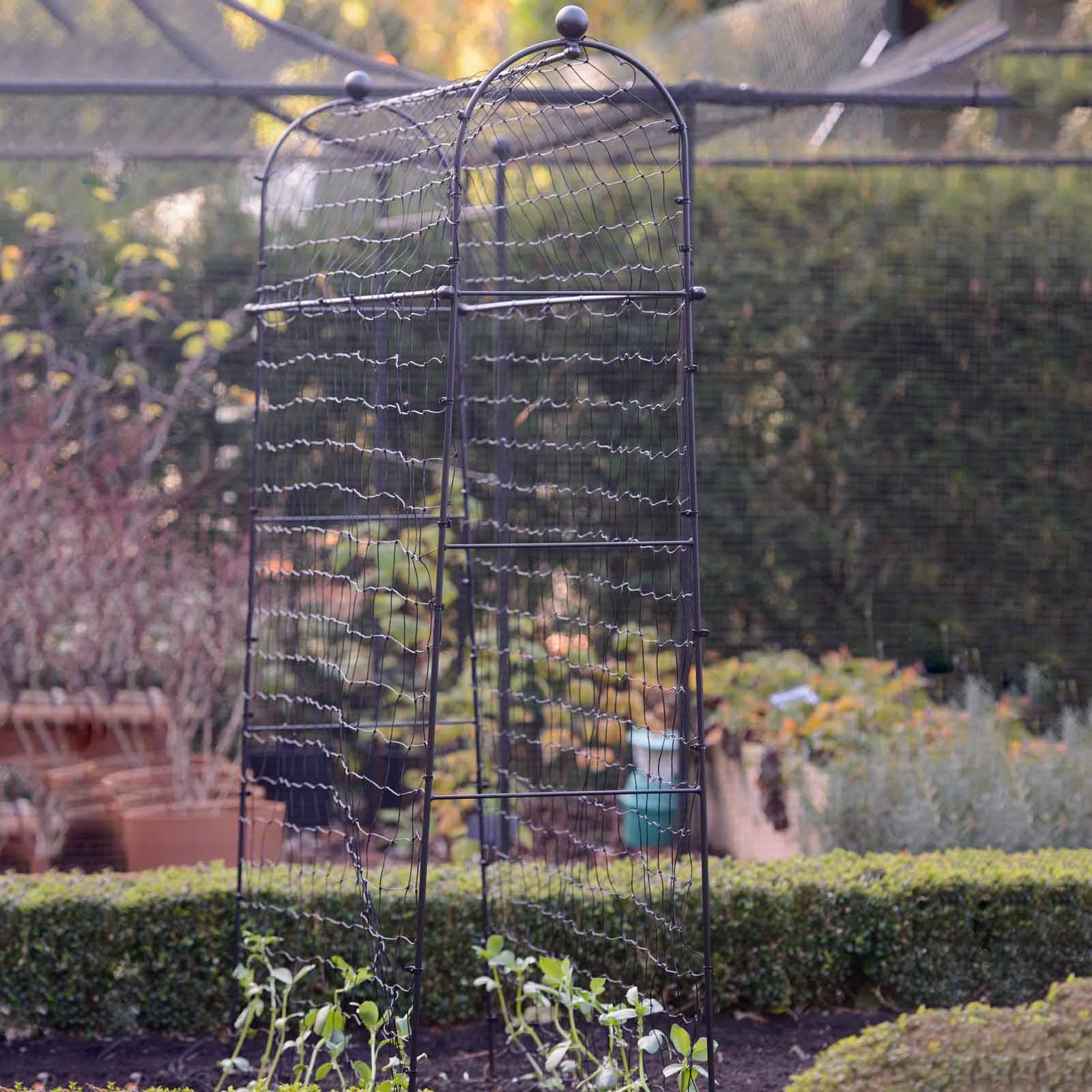 The 2 varieties of broccoli had grown strong enough in the trays in the unheated propagator so they have been potted on into individual pots and will be left in the greenhouse until May.
The tomato plants are growing strong and the cucumber plants are now producing fruit. The kitchen garden has had a through soaking as there has been no rain again. The potatoes definitely needed it and a couple of days later green shoots started to appear at ground level, these have been 'banked' up. The 3 varieties of carrot are all appearing above ground level now, they are remaining under cloches at the moment as it is still cold at night with the chance of a frost.
Elsewhere in the other gardens, we have been going round the various borders and giving them all a hoe and removing any weeds before they go rampant. One of the lawns has been scarified this week, I use the Mantis tiller which can turned into a scarifier, hard work but satisfying to see all the moss and thatch removed. And there was of course plenty of watering to be done.
As it is National Gardening Week we are hopeful we get to spend plenty of time in the garden and it may be a good opportunity for lots of people to focus on their gardens and maybe try growing their own for the first time.
Stay safe and happy gardening!