The majority of grow your own vegetables grown on allotments and vegetable plots are raised from seed - but if you've ever tried to locate a long forgotten, traditional variety you'll know how difficult it can be!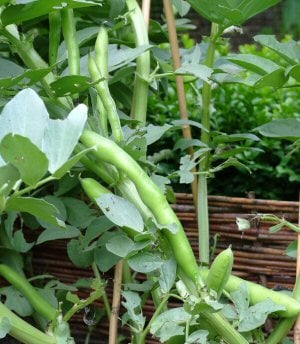 That's why seed collections, just like Garden Organic's Heritage Seed Library, are so important. The library has been established to conserve and - more importantly - make available heirloom vegetable varieties which have fallen out of the gardening spotlight - giving access to those long forgotten types your parents used to grow!

Garden Organic - the UK's leading charitable gardening organisation - claim to have around "800 open-pollinated varieties" at present, 200 of which are featured in their Seed Catalogue which members of the organisation receive for free. Members can currently choose up to 6 varieties at present although an informal, member-run Seed Swap set-up allows the procurement of further seed types.

Garden Organic carry further details of the Heritage Seed Library on their website - and with a year's membership of the library priced at only £20 (£15 if you take out a full year's membership of Garden Organic), there's no better way to delve back into your seed sowing past!