The latest in the series of Kitchen Garden Grow Your Own Veg events, held at the Royal Horticultural Society's northernmost gardens at Harlow Carr, has proved to be another resounding success, writes our horticulturist Martin Fiddes.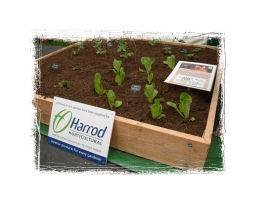 The Harrogate venue has played host to a raft of interactive vegetable growing days this year, with the mix of themed events, displays of gardening equipment and informative talks and demonstrations proving a real hit with the many visitors.

The latest event, held at the end of August and previewed in an earlier post, was again popular with the vegetable growing fraternity. Lizzie Balmforth is Senior Supervisor for Garden and Technical Services at Harlow Carr, and she reported another good turn out for the harvesting event. "We had just under a 1000 visitors this year, but they were all very keen amateurs and really interested in the products and displays," she said.

And if you weren't one of the thousands who did make it to the Crag Lane site for the harvesting event, you can still get a taste of exactly went on by viewing a video clip of the day, courtesy of the Yorkshire Post.

Even though Autumn is almost upon us, there is a comprehensive programme of gardening events planned at the 17.5 hectare Harlow Carr site until the end of the year, which promises to interest both expereienced, novice and junior gardeners alike.