Growers in the West Midlands and parts of Gloucestershire and Oxfordshire - whose crops have been devastated by the severe summer floods - are now facing up to possible financial ruin.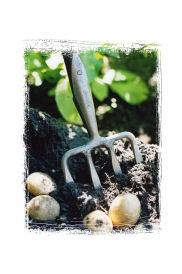 But there might be a ray of sunshine on the horizon, as supermarket giants such as Asda and Tesco have promised to support suppliers by increasing retail prices and buying British whenever possible.

However, growers have warned that if this promised help is not forthcoming, there is a very real possibility that many will be forced to turn to close down production permanently, according to an industry report.

Amongst the worst hit crops are potatoes - already suffering from the worst case of blight since the late 1940's - which are currently standing in waterlogged fields. Potato lifting in certain areas of the country has come to a complete halt and an organic grower in Norfolk has reportedly lost his entire crop of Sante. A feature on the BBC news also revealed that around 40% of the UK's pea crop had been hit, and 50% of the sprouts grown in this country had been lost.

Also badly hit, especially in the West Midlands, are fields of leeks, carrots, cauliflowers and lettuce, and with growers unable to work on the land and plant autumn and winter veg, the knock-on effect could last well into next year.

And growers are also concerned that even if they can complete the harvest, vegetables such as potatoes and onions are unlikely to store well.

It all adds up to a nervous few months for growers and consumers alike, with the price of shop-bought fruit and veg likely to rocket. The only possible silver lining around the storm clouds that have blanketed the UK this summer is that more people may be persuaded to start growing their own produce...