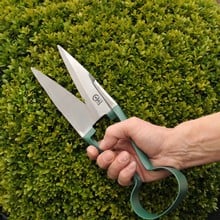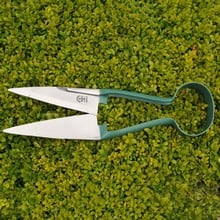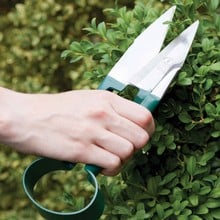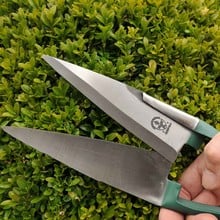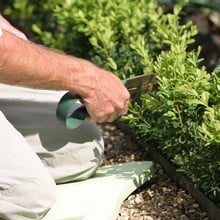 Topiary Trimming Shears
£5.95 P&P
Size:
Blade length 14.5cm. Overall length 32cm
These Burgon & Ball Topiary Shears are the most effective tool for trimming topiary, cutting through soft foliage and wet material and are the only shears manufactured in England
Read More
Availability: Out of Stock
Due back in: Spring 2023

Unfortunately this item is currently out of stock.
Due back in: Spring 2023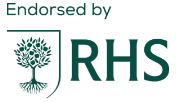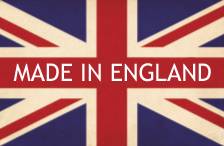 Burgon & Ball Topiary Shears are the most effective tool for trimming topiary, cutting through soft foliage, wet material and will outperform any other.
Endorsed by the RHS, made from Sheffield steel and formulated especially for Burgon & Ball these topiary trimming shears are the only shears manufactured in England. Blades stay sharper for longer as a result of a precision heat treating process.
Topiary Trimming Shears - Large
A longer bladed shear, particularly suited to gardeners with larger hands (and larger tasks!)
Angled blades keep knuckles clear from foliage when cutting straight lines or can be turned over to help create curves
Racing Green handles
Blade length 14.5cm. Overall length 32cm
10 year manufacturers guarantee
Made in England
17th March 2018
Bought the small and large shears, delivered quickly and both are perfect for trimming, whether it's grass or shrubs