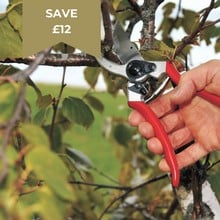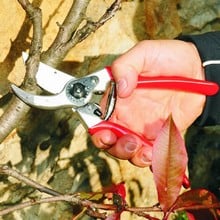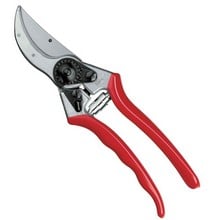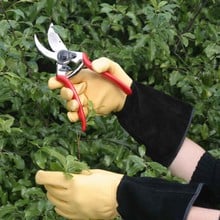 The Felco Model 2 Bypass Secateur is highly recommended by professionals and comes with all the features that make Felco secateurs so popular.
These high quality secateurs have comfortable lighweight handles, a hardened steel blade with wire cutting notch, riveted anvil with sap groove and a toothed centre nut mechanism which easily aligns the blades for a clean precise cut.
Add to this the lifetime guarantee and that all parts can be replaced and it is easy to see why these are the secateurs of choice for may horticulturists.
Comfortable lightweight forged aluminium alloy handles
Hardened steel blade with wire cutting notch
Riveted anvil with sap groove
Tootherd centre nut mechanism easily aligns for clean precise cut
Rubber cushion shock absorber protects the wrists
Lifetime guarantee, all parts can be replaced
21.5cm/8.5" Overall length
Can cut stems up to 2.5cm/1" in diameter
Overall weight 240g/8.5oz.
What The Press Say
---
Gardens Illustrated
February 2014
Gifts and Garden Accessories for Valentines Day
Felco Professional No. 2 secateurs are hard-wearing and great for pruning roses.
---