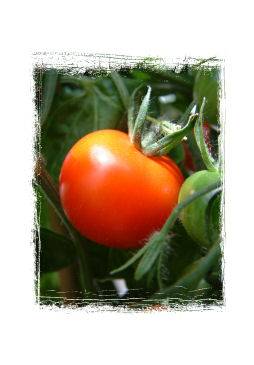 In gardens and allotments all around the country, there's one plant that will almost certainly be flourishing this summer - every gardener's favourite, the tomato.

From top celebrity gardeners to old Bob down the allotment, we're all be sowing the distinctive tomato seeds over the next few weeks in the hope of improving on last years' crop, maybe trying new varities and even testing out one of the many tomato-based products on the market.

And make no mistake, there are lots of support frames, watering systems and fertilisers which almost guarantee a bumper crop of bright red, blemish free tomatoes - in fact, wading through the mass of products can prove very confusing.

That's why we've made it easy for you - our invaluable Kitchen Garden project allows us to try, test and develop new products first hand before they appear in our catalogue and on our website - and there's plenty of tasters in our range;

It really is a one-stop tomato shop, as we've even got seeds -organic, of course - to help you on your way!

What with these products and an online visit to Sarah Raven or our Kitchen Garden - where, incidentally, you'll find tips on how we've used these products (two growbags instead of one with the A-Tom frame means greater root growth) - you can't go wrong!