Kitchen Garden Update
Early June - The RHS Chelsea Flower Show
As you are no doubt aware, we are completely devoted to our Kitchen Garden, especially in this, the first year, so it would take something rather out of the ordinary for us to 'abandon' our garden for the best part of a week – and the RHS Chelsea Flower Show most certainly is.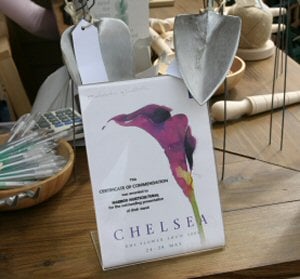 We touched upon the fact during our last update that most of the week beginning Monday 23rd May was spent away from the garden, attending the Chelsea Show for the third consecutive year as exhibitors. The general opinion was that the 2005 show was the most successful for Harrod Horticultural, due mainly to a new, improved location coupled with fine weather and a superbly designed stand, which, incidentally, was awarded a commendation for the display, many thanks to the Garden Outlines team for their landscaping and design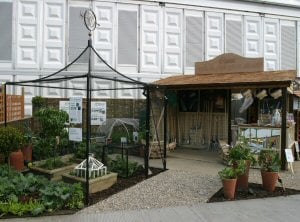 So what is it that makes the Chelsea Show so special, and warrants a temporary emigration from our garden in Norfolk?
A huge part of the answer must be the history and tradition. The show was first staged back in 1862 at Kensington, under the guise of the Great Spring Show, and the 2005 vintage was the 83rd to be held at the 11 acre Royal Hospital site in Chelseawhere the show was moved to in 1913. The reputation built up over these years has placed the event at the very pinnacle of the British horticultural establishment, and in 2005 was attended by 157,000 people, from the household name celebrity designers/gardeners to the green-fingered man in the street/garden.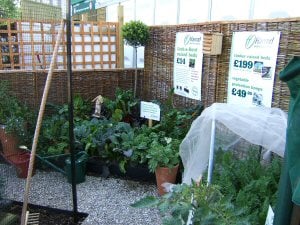 The 600 exhibitors at this years' event travelled from all over Britain and Europe to attend, as well as more exotic locations such as Barbados Sri Lanka, Hong Kong and Trinidad and Tobago and behind the scenes over 800 people took 3.5 weeks to build the show, with 7,000 sq metres of turf replaced after the event had finished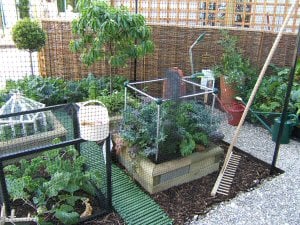 The Harrod Horticultural display featured a selection of the renowned Sneeboer tools with 11 brand new models being unveiled for the first time. Visitors to the stand came from all corners of the UK, as well as far flung corners of Europe and even the USA, and most were impressed with the fruit cages, raised beds, plant support,Sneeboer tools complete with dedicated fans! The superb array of fruit, vegetables and flowers used to give the products more colour and feeling were grown especially for us by the HDRA at their gardens at Ryton in Warwickshire, and received many admiring glances and compliments; hopefully our own Kitchen Garden will be able to contribute some specimens for the 2006 show, the planning for which is already well underway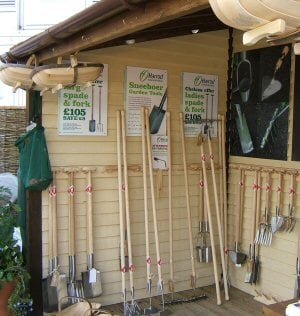 The enforced break from the Kitchen Garden has not resulted in any lasting damage, with a frenzied bout of weeding removing any unwelcome additions to the beds. If you did not manage to attend the show this year, we would thoroughly recommend a visit next year, and you may even find yourself admiring plants whose progress you have charted through these updates